Gov. Murphy Allows Limits on Fans Attending High School Events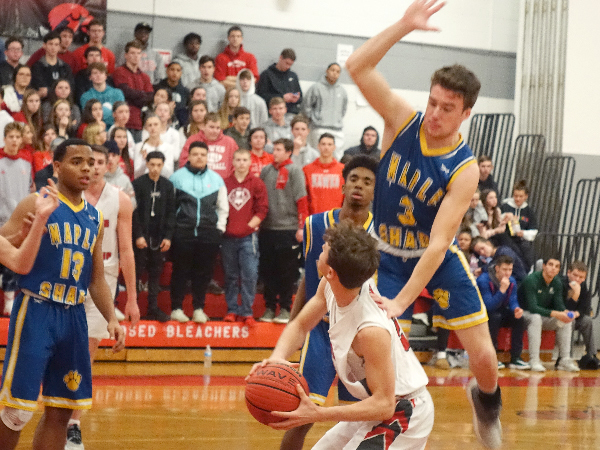 Beginning on Friday, high school and youth sporting events literally began being viewed differently in the state of New Jersey.
Gov. Murphy

tweeted on Friday

that he would be signing an Executive Order to allow a limited number of parents and guardians to attend indoor and outdoor high school and other youth sporting events – effective immediately.
"A limited number of parents and guardians will be allowed for all indoor and outdoor high school and other youth sporting events.
"School districts and other operations may choose to allow up to two parents/guardians per participating athlete under the age of 21to attend practices and competitions, as long as attendance does not cause indoor events to exceed 35% of the room's capacity or 150 people total.
"Public health guidance must be adhered to."
Before this, the games were only able to be viewed by family members via live streaming. The schools in South Jersey and statewide have done a great job with livestreaming, giving parents at least a chance to see their children compete.
Yet there is nothing like seeing an event live and now for the rest of the season, that can happen.
For an indoor sport like basketball, there is still roughly two-thirds of the season remaining. Under this year's rules, the NJSIAA said the season could begin Jan. 26 and must end by March 16.
Teams are able to compete in as many as 15 games.
The NJSIAA has announced that there will be no playoffs this season.
While the NJSIAA has done a great job in getting the fall and now winter season underway, the one decision that has been called to question is not having a state tournament.
Soccer, for example had teams play only a sectional tournament, which meant up to four games that took a little more than a week to play.
Basketball could do the same thing and at least crown a South Jersey champion.
We get the fact that basketball is indoors and soccer was played outdoors, but if they are playing a season, adding a week, with a championship at stake, would be (in this writer's opinion) a much better way to conclude things.
Either way, the fact that some family members can watch games, is a welcome addition.
Here was the Colonial Conference's statement about the situation:
"In acknowledgment of Executive Order 194 set forth by the Governor's Office, the Colonial Conference will allow two caregivers per participating athlete of the home school to attend home events. This allowance will not apply to spectators from visiting teams. Spectators from visiting teams will not be permitted to attend the event."
The Colonial also noted: "Each school district has the discretion to be more restrictive with their own facilities and flexibility to implement a spectator policy that they deem appropriate."

Article continues below

---
advertisement


---
© SouthJersey.com 2021. All rights reserved. This article or parts thereof may not be reprinted or reproduced by any other party without the express written consent of SouthJersey.com. For more information, please call 856-797-9910.


To receive special deals directly from SouthJersey.com,
subscribe here.
For more Local Sports features,

visit our South Jersey Sports page.
Author:
Marc Narducci
Archives
---
Who's Who in Health Care
Out & About
QB Ronnie Borden is Back in the Game
Should fans be worried for the Phillies bullpen?
South Jersey Football Games of the Week
A look at South Jersey's Top H.S. Girls' Soccer Teams
Out & About
Eagles will be fine after close call in opener
High School Football Games of the Week
Is it Super Bowl or bust for the Eagles?
What's New in South Jersey?
From New Jersey to Nashville
Frustrating times for Millville's Mike Trout
High School Football Games of the Week
Hammonton's Kenny Smith off to a quick start
More...