A Burning Desire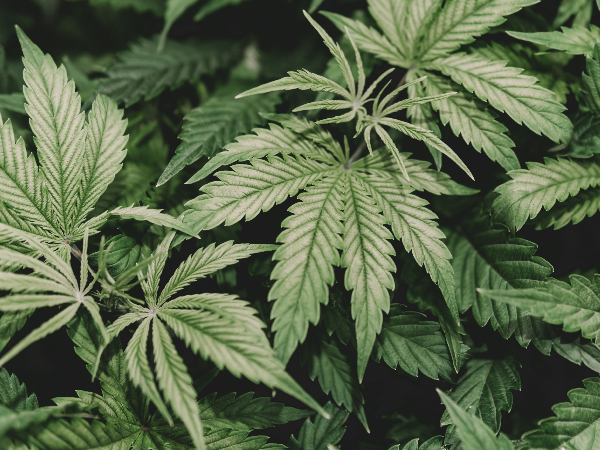 New Jersey's residents are overwhelmingly in favor of recreational marijuana, signifying a shift in our culture's thinking about the drug. But now that it's become law, what exactly can we expect?
The historical context of last November's election and its societal impact will certainly be studied for generations to come. With the country so deeply divided, there was very little that those from opposing sides of the aisle agreed upon. However, there was one thing that seemed to unite voters regardless of their party affiliation, race, gender or economic status: cannabis. All five states that had marijuana legalization on the ballot in 2020 saw the constitutional amendments pass, including New Jersey where nearly 65% of the voting-eligible population said yes to recreational adult use.
But the road to get to this point has been anything but a smooth ride. Many will recall back in 2017 when Gov. Phil Murphy was then a candidate and made the lofty campaign pledge to legalize recreational marijuana within his first 100 days in office. After he was elected, however, several attempts to craft a bill floundered as the state legislature was unable to find common ground. That led to the constitutional amendment on last year's ballot where lawmakers decided to let the public have their say. Ultimately, 2.7 million residents voted in favor and the referendum passed by a wide margin in each of the state's 21 counties.
Yet the momentum was once again stalled as legislators continued to go back and forth debating the language and parameters of the bill. Meanwhile Gov. Murphy pushed for a companion decriminalization bill that would loosen penalties and effectively end arrests for low-level possession, an issue that statistics show disproportionately affects young minorities. With time on the clock seemingly about to run out, the saga came to and end in late February when Murphy signed three new bills into law, finally kickstarting the cannabis industry in the Garden State.
Murphy praised the impact this will have not only on economic development, but for the justice system as well, saying, "

This legislation will establish an industry that brings equity and economic opportunity to our communities, while establishing minimum standards for safe products and allowing law enforcement to focus their resources on real public safety matters."
State Sen. Nicholas Scutari was the lead sponsor of the legislation and has long been an advocate for marijuana legalization. He believes creating a regulated market will pay tremendous dividends for the cash-strapped state.
"Taxing marijuana could generate tens of millions of dollars and the industry could create thousands of jobs in sales, production and related services," says Scutari, who serves as chairman of the Senate Judiciary Committee. "It will bring marijuana out of the underground market where it can be controlled, regulated and taxed, just as alcohol has been for decades."
The newly formed Cannabis Regulatory Commission has been tasked with setting up the rules for how this industry will operate in New Jersey and while the desire is there to move things forward now that the hurdles of the past three years have been cleared, residents should temper any expectations of walking through the doors of a dispensary in the near future.
Currently, there are 12 licensees that are medical operators in New Jersey. For the past two years, the state has been mired in litigation with a round of other applicants waiting to be accepted into the program. If those operators receive approval, that would add approximately 24 more medical licenses into the equation. Should they choose, each of these operators would now have the ability to transition to the adult use market. But it will take some time for the regulatory process to take shape and licensees will have to first ensure they have a large enough supply to meet the growing demand of the patient population before they could service the general public.
"That's how the state wants this to work. Take care of the patients first, make sure we have an adequate supply, and then allow the transition to this adult use market," says Bill Caruso,

who manages and runs Archer's government affairs practice. Caruso is recognized as one of the state's most prominent policy makers, having been instrumental in researching and drafting the bill that brought medical marijuana to New Jersey.
Current medical licensees will then be able to go to the towns they are located in and if officials are OK with adopting an ordinance and allowing them to move forward with adult use sales, the final approval will come by way of certification from the regulatory commission. Of course, this doesn't even factor in the new wave of applicants who will be seeking any number of licenses for retail, distribution or even processing.
"I don't anticipate anyone selling adult use marijuana in any regulated storefront in New Jersey until much later this year, if not early 2022," Caruso says.
Since Gov. Murphy signed the bills into law, municipalities were given 180 days to decide whether or not they wanted to opt out and prohibit the industry from setting up shop in their town—though that wouldn't stop the legality and prevent residents from bringing marijuana in from elsewhere. One thing that community leaders may find appealing is that towns can levy a 2 percent tax on operators, a move that would generate revenue and provide a nice shot in the arm as the economic fallout of the pandemic is still being measured. So far, it looks like many towns across South Jersey are taking that time to do their due diligence and weigh their options while also gathering feedback from residents.
In Moorestown, voters were in favor or legalization by a margin of more than 2:1. Mayor Nicole Gillespie says the town is anxiously awaiting to see what the Cannabis Regulatory Commission will establish for the industry in terms of security requirements, hours and the like before making any formal commitments about its future.
"We also need to understand the potential impact on municipal services, particularly police and fire and what the demands might be on infrastructure like water and sewer requirements, and road use—especially trucking," she adds.
Gillespie says she has been working on finding someone to speak with town council and the public to outline what's at stake. "We only have 180 days, but there are still a lot of questions."
Similarly, Cherry Hill Township is taking a wait-and-see approach telling the magazine that its "in the process of carefully evaluating the new state law regarding recreational cannabis in order to determine the best course of action for our community moving forward."
One town official who is raring to go is Shamong's Deputy Mayor Michael Di Croce, who has been advocating for years that his Burlington County town tucked in the Pinelands become South Jersey's leading hub for production. Prior to Murphy signing the bill into law, Shamong passed a resolution of its own allowing growth and distribution of marijuana.
"
Cannabis and hemp are both agricultural products so the theory is that any of our farmers that want to participate in growing those products should be permitted to," says Di Croce.
As to not lose the flavor of the community, he envisions farmers continuing to grow their corn and tomatoes while also leasing a portion of their land for greenhouse operations where companies would make a long-term commitment that in part would include an emphasis on hiring local people. In addition, Di Croce would like any company that wants to do business in Shamong to reinvest in the town by making an annual contribution to help fund what he would like to be a new community center complete with an Olympic-sized pool.
Not only have farmers been receptive, but Di Croce says overall he's received very little pushback from his constituents. "Ninety-five percent of the people that come and see me personally are in favor."
Ultimately, Shamong could become a destination built off the marijuana business if Di Croce has his way. While he stresses that he's not condoning its usage, he'd gladly reap the benefits of having a thriving industry in town.
"I would have no qualms whatsoever if someone could come here and have a glass of wine and a cannabis brownie" at a consumption lounge, he says. "That could spur a whole lot of other potential business. Right now in Shamong, we are one of the few towns where you cannot get an Uber believe it or not. So there would be a whole transportation entity that would evolve. Maybe a small bed and breakfast community where we attract people to come and spend a couple days over the weekend to get out, see the country and relax."
Over in Mount Laurel, Mayor Stephen Steglik is also excited about the opportunities that lie ahead and says the move toward legalization has been a long time coming. Now that it has arrived, he believes the township is poised to be a significant player.
"Mount Laurel is in a very unique situation. Because of the major highways that run through here, we have an opportunity to really fit a need that the area calls for," says Steglik. "For us, it's really about looking at the bigger picture … I can't speak for everyone on council, but for me personally, I'm in favor of having a recreational retail location or distribution or maybe both. We are in a situation where we can really think about this strategically in terms of the economic benefits. Usually Mount Laurel is at a disadvantage because we don't have a Main Street, but in this case, I think we are at an advantage."
Steglik believes that while the revenue generated will be an obvious benefit, he is even more bullish on the job creation. "That's something I'd like to focus on. A retail store would be great, but if we have a distribution location here in Mount Laurel, that would bring some significant, hopefully good-paying jobs."
Caruso believes it won't be long before towns realize that the rewards far outnumber the risks. "One of the things that I think mayors are trying to figure out right now is what are they comfortable with," he says. "Maybe they don't want retail but want to have a processing or grow operation that's tucked away in an industrial park. You can really come at this from a variety of different places.
"But I think a lot of towns are saying wait a minute, the town next door to me is going to open up a storefront, collect the tax revenue and see the economic benefit. Why wouldn't we just do this for our Main Street then?"
While the excitement and intrigue over the potential of the industry is evident, some eyebrows are being raised by portions of the decriminalization bill, specifically when it comes to minors. What began as a way to create civil penalties for those under 21 who were caught possessing marijuana now also offers the same protections for alcohol.
This means that law enforcement that encounters an underage person with marijuana or alcohol can only issue a written warning on first offense and are legally prohibited from contacting the minor's parents. If caught a second time, the parents could only be notified if the subject was under 18 years of age. A third offense would result in a $50 fine or community service as well as referrals to drug treatment programs.
Caruso says he understands the intent to eliminate issues with simple possession, but he's not totally in favor of the end result, especially with three adolescent children of his own at home. "I don't love this as a parent," he says. But as an advocate he's always believed that there would be things that were dealt with on the first stroke of the pen and other aspects that will need tweaking as time goes on.
"To some extent, we don't need to involve law enforcement on all these things. But, if there are challenges here and if there are things that are broken and are going to hurt the ability to keep kids away from this, I can guarantee you the legislature will be back to fix this," Caruso says. "I think there's confusion now on how to interpret this. It was a late effort that needs some work to convince the general public that this was a good move."
Article continues below
---
advertisement


---

For now, New Jersey is moving ahead in hopes that this budding industry will be everything they hoped it could be at the risk of seeing the past three years go up in smoke.



Click here to subscribe to the free digital editions of South Jersey Magazine.

To read the digital edition of South Jersey Magazine, click here.

Published and copyrighted in South Jersey Magazine, Volume 17, Issue 12 (March 2021).

For more info on South Jersey Magazine, click here.
To subscribe to South Jersey Magazine, click here.
To advertise in South Jersey Magazine, click here.
Author:
Peter Proko
Archives
---
Top Towns 2021
Coming Together
Finding Its Way
Spotlight: HaddonFEED
What Lies Ahead
'Tis the Season: Holiday Events Calendar
High Times
A True Community
Trick or Treat
Answering the Call
Weathering the Storm
Staying on Track
Learning to Adapt
Pushing Forward
A Work in Progress
More Articles