French Open shows insensitive side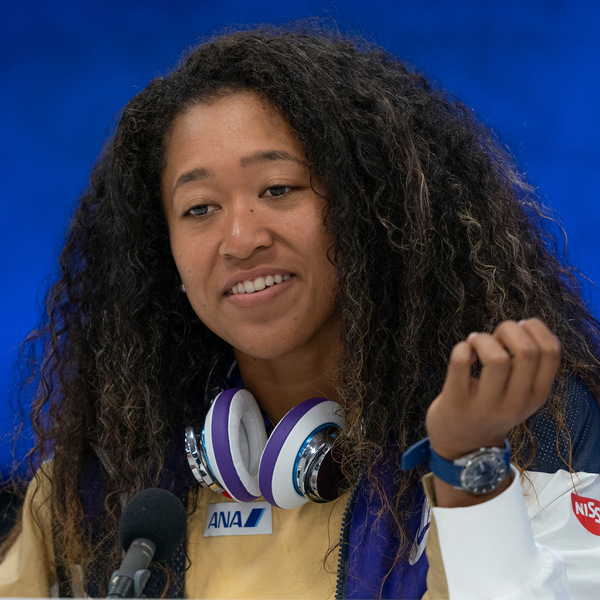 The people who run the French Open Tennis Tournament should be ashamed of themselves. There is no other way to put it after the treatment of the No. 2 player in the world, Naomi Osaka.
Last week, Osaka withdrew from the tournament after winning her first-round match. The French Open has a rule that all participants must speak to the media after a match.
Osaka announced on Twitter that she was withdrawing from the tournament because of anxiety she has in attending the post-match press conferences. She stated that since 2018 she has been suffering from depression.
"Anyone that knows me knows I'm introverted, and anyone that has seen me at the tournaments will notice that I'm often wearing headphones as that helps dull my social anxiety," she wrote.
According to the rules, a player who misses a press conference is fined $15,000. The tournament directors said after the initial fine was announced that Osaka was "exposing herself to possible further Code of Conduct infringement consequences."
After that, she withdrew from the tournament.
USA Today published this statement from the French Tennis Federation.
"First and foremost we are sorry and sad for Naomi Osaka. The outcome of Naomi withdrawing from Roland Garros is unfortunate," French tennis federation president Gilles Moretton said Monday. "We wish her the best and the quickest possible recovery. And we look forward to having Naomi in our tournament next year."
The only unfortunate thing is that the French Open, and any other tournament that won't bend in this matter, is so tone deaf.
Mental health is a real issue and the tournament is treating it as if she has a leg injury.
Why couldn't the tournament come up with a compromise? Maybe Osaka didn't want to face an entire media group but would have done a one-on-one interview with one of the French Open TV reporters. This way her words could still get out but in not such an intimidating setting.
And if this would be too much for Osaka, then she should have been given a pass and not forced to do interviews.
The tennis organizers I'm sure are fearful that if one person is permitted to skip interviews, many others will make the request.
Our response?
Anybody who has a mental health issue should have the right to make the request.
It couldn't have been easy for Osaka to admit to the world that she is suffering from depression.
How cruel is it to attempt to force her to do something that could in her mind worsen the condition?
We understand that tennis organizers need all the publicity they can get, which is why the athletes are under contract to speak at the tournament, but something like this has only generated negative publicity and rightfully so.
The French Open and any other tournament that forces Osaka to speak is being downright insensitive.
And who is the real loser?
The tournament, because it now doesn't have the No. 2 player in the world.
Now anytime one sees postgame tennis interviews, the thought of Osaka will come to mind and how she was treated so poorly.
In this instance, tennis flexed its muscles, but came out looking like a big old bully.
Article continues below
---
advertisement


---
Author:
Marc Narducci
Archives
---
Bishop Eustace's Danny O'Rourke a model of stability
Ready to Take Flight
South Jersey Football Games of the Week
Eagles saved their season with win over Carolina
A Difficult Loss
Top Physicians 2021
Phillies wasted lights-out seasons from Bryce Harper and Zack Wheeler
Another strong season for Olympic American Girls' Soccer
South Jersey Football Games of the Week
'You Do Not Have to Suffer'
Egg Harbor Township Football Showing Great Improvement
Phillies face a difficult, but not impossible final week
Continuing the Difficult Climb
South Jersey Coronavirus (COVID-19) Developments - Booster Shots (September 27)
South Jersey H.S. Football Games of the week
More...