Sixers season ends in disappointment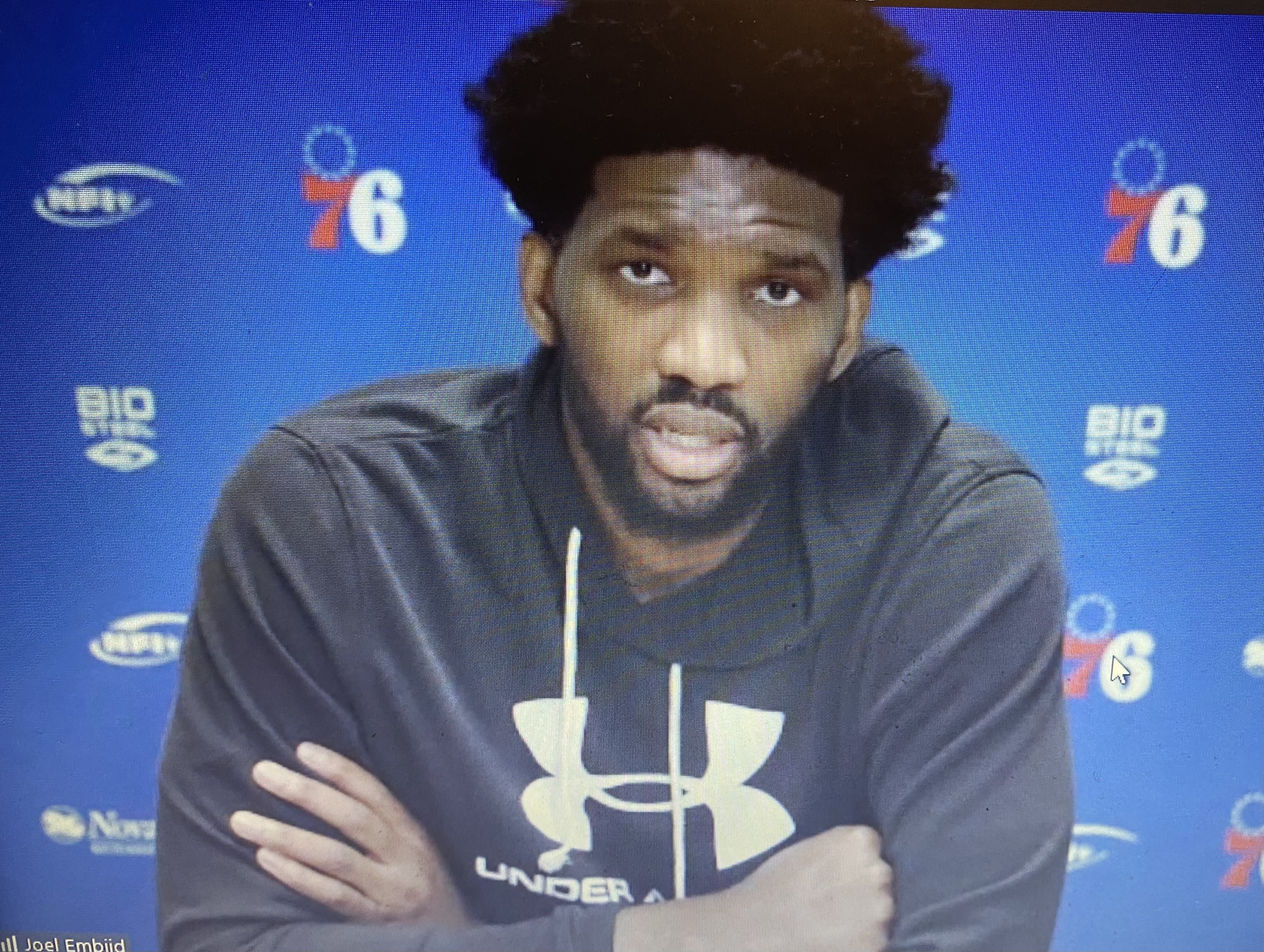 Things appeared aligned for the 76ers to reach the Eastern Conference finals for the first time in two decades.
As the No. 1 seed in the Eastern Conference, the Sixers avoided both Brooklyn and Milwaukee in the conference semifinal.
The Sixers appeared to have a clear path to the conference finals, with only No. 5 seeded Atlanta Hawks standing in the way.
Yet the Sixers fanbase and maybe the team itself, underestimated the Hawks, who eliminated the Sixers from the playoffs with Sunday's 103-96 victory in Game 7.
Now it is the Hawks who will face the Milwaukee Bucks in the Eastern Conference finals and the Sixers are left with plenty of questions.
First off, the Hawks deserve a boatload of credit. Third-year guard Trae Young for long stretches, carried the team.
Young averaged 29 points and 10.9 assists in the seven-game series. He played with a sore right shoulder and took a pounding while driving to the basket.
The Sixers couldn't keep up with his quickness and often needed help defense when he would blow by a defender.
The Hawks followed his heart and toughness.
As for the Sixers, so much of the blame will go toward Ben Simmons, who admitted he didn't have a good series.
Then again, Simmons didn't have to admit it, this was apparent.
His poor free throw shooting led to what clearly seemed to be a lack of confidence. Simmons was reluctant to drive to the basket for fear of getting fouled.
Against the Hawks, Simmons shot 15-for-45 from the free throw line (.333). Over the final three games, he attempted a total of 14 shots.
There are already so many fans crying for the Sixers to trade him, but his value went down in these playoffs.
Simmons was runner-up for defensive player of the year and he has great value on that end of the court. He is also an adept passer and has the ability to get to the rim, only he wasn't doing so in the postseason.
Other teams saw the flaws, so it will be more difficult to trade him, but nothing is impossible. There is the other side that he could improve, but it hasn't happened yet for Simmons, who turns 25 next month. One can surmise that his game has regressed. The fact that he has been an all-star three straight years, shows how much ability Simmons has, even without owning a jump shot or for now, a foul shot.
Joel Embiid was dominant, averaging 30.4 points and 12.7 rebounds in the series while playing with a meniscus tear in his knee. It's scary how dominant he could have been if total healthy.
Embiid, who turned 27 in March, is injury prone and plays a reckless game, frequently falling to the floor. This was his best year by far, finishing runner-up in the MVP voting.
With his health history, one has to wonder if he can stay injury-free.
If Embiid can play the way he did this season, the Sixers will remain contenders.
Tobias Harris enjoyed the best season in his 10-year career, but he came up short in the end. During the Sixers 109-106 home loss to Atlanta in Game 5, he shot just 2-for-11 from the field. In the Game 7 loss, he shot 8-for-24.
He generally played well this postseason but his performance in Games 5 and 7 when the team needed him the most, brought back memories of his struggling playoff past.
Besides Embid, Seth Curry was the only other Sixer to exceed expectations against Atlanta. Curry averaged 21 points and shot 59.6 percent from three-point range.
The Sixers were hurt by the loss of Danny Green, who suffered what turned out to be season-ending right calf strain early in Game 3 against the Hawks. Green had not performed well in the first two games against Atlanta, but he provided tremendous leadership.
Furkan Korkmaz, who replaced Green in the starting lineup, was inconsistent in this, his fourth season.
The bench was inconsistent against the Hawks. Tyrese Maxey saved the Sixers with 16 points in their 104-99 victory in Game 6, but in Game 7, shot 0-for-2 and had just two points in more than 14 minutes.
The bench will have to be upgraded next season. George Hill, acquired at the trade deadline on March 25, was a disappointment.
Dwight Howard played well in the regular season backing up Embiid, but was inconsistent in the playoffs.
Matisse Thybulle proved to be a defensive weapon, but his offense is a work in progress.
Shake Milton took a step back in his third season.
So there is plenty of offseason work to do for Sixers president of basketball operations Daryl Morey.
A future that looked so promising before the playoffs, now is cloudy for the 76ers.
Author:
By Marc Narducci
Archives
---
Eastern and Cinnaminson are top girls' and boys' seeds in South Jersey Soccer Coaches Tournament
Healthy People, Healthy Business
South Jersey highschool football games of the week
Best of Home and Garden
Back to School
Ready to Take Flight
Bishop Eustace's Danny O'Rourke a model of stability
Who's Who in Real Estate
Special Delivery
South Jersey Football Games of the Week
Eagles saved their season with win over Carolina
A Difficult Loss
Top Physicians 2021
Phillies wasted lights-out seasons from Bryce Harper and Zack Wheeler
Another strong season for Olympic American Girls' Soccer
More...