Phillies Zack Wheeler should be a first-time All-Star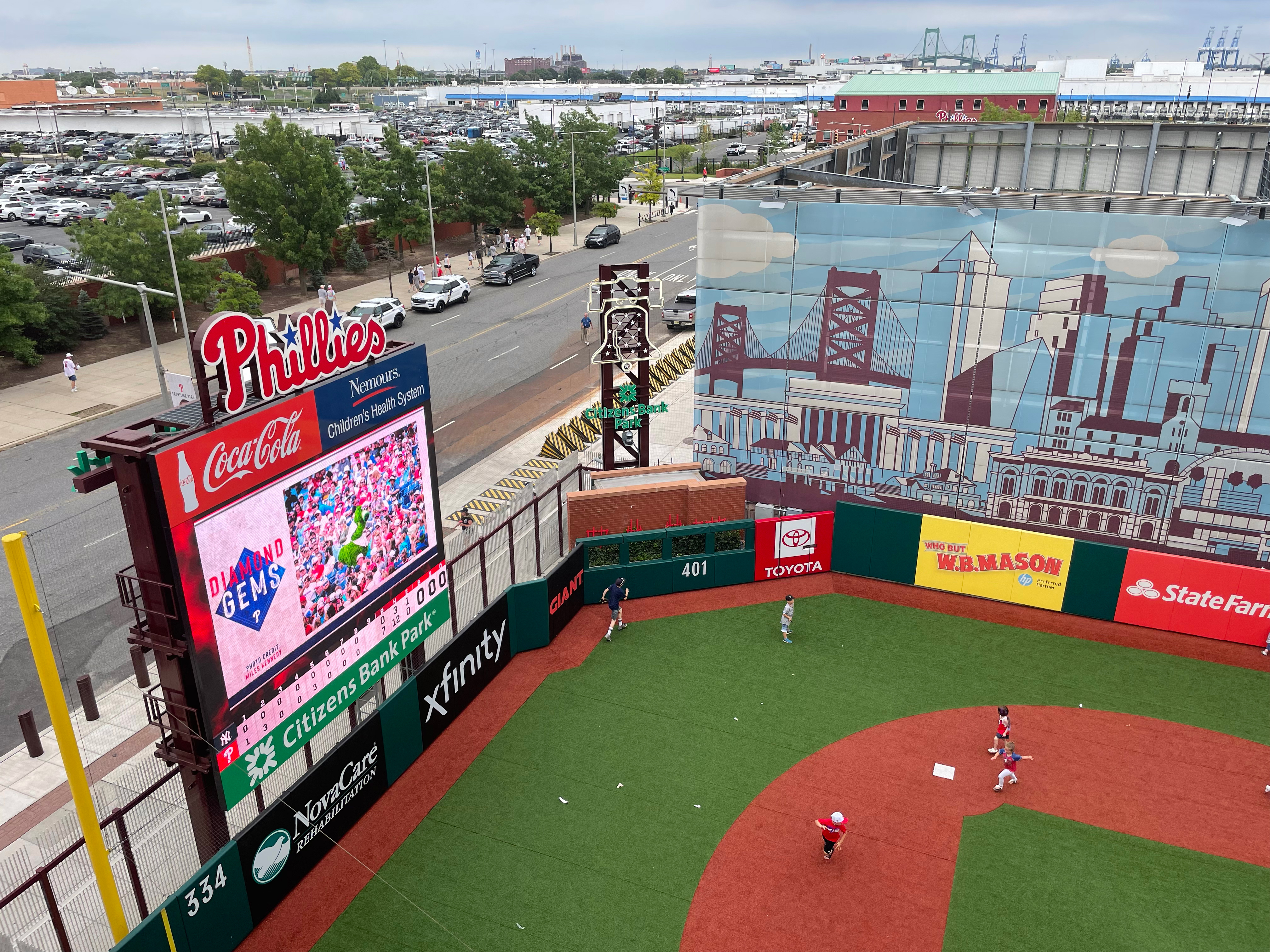 It is hard to top what New York Mets righthander Jacob deGrom has done this season. deGrom is the leader at this point to earn a third Cy Young award.
In his first 13 starts, he was 7-2 with a microscopic 0.69 ERA. In Saturday's 4-3 win over the Phillies, deGrom allowed two earned runs in six innings. It was the most earned runs he has allowed this season.
He is pitching so much better than the years he won the Cy Young Award in 2018 and 2019.
deGrom has obscured what other pitchers have done, which brings us to Phillies righthander Zack Wheeler, a former teammate of deGrom's with the Mets.
With seven more scoreless innings during Sunday's 4-2 win over the Mets, Wheeler improved to 6-4 with a 2.20 ERA.
In 106 ? innings, he has 130 strikeouts.
Prior to last season, Wheeler signed a five-year, $118 million free agent contract with the Phillies. At this point, it looks like a bargain from the Phillies point of view.
In last year's 60-game season, Wheeler went 4-2 with a 2.92 ERA in his first season with the Phillies. He wasn't quite the strikeout pitcher he is this season. Last year in 71 innings, Wheeler struck out 53.
This year he has taken it to another level.
Wheeler, 31, seems like a lock to earn his first All-Star berth.
In a disappointing season to date for the Phillies, Wheeler has been a bright spot.
The victory over the Mets was almost a must-win situation.
Yes, it's a 162-game season so one game shouldn't mean that much, but the Phillies entered the contest six games behind the Mets in the National League East.
Another loss, would have put them seven behind, but the win got them to within five.
It gave the Phillies some confidence after they lost two of the first three in the series to the host Mets.
Wheeler was coming off his shortest stint of the season. He went just three innings during his previous start, allowing six hits and three runs (all earned) in a 3-2 loss to the Washington Nationals.
One obvious sign that he was struggling was that Wheeler threw 72 pitches in the three innings.
Games like that happen for most pitchers (except deGrom). There will be clunkers, but in only throwing three innings, Wheeler appeared refreshed in Sunday's win.
A pitcher's won-loss record is often misleading and that is the case with Wheeler. He has pitched much better than his record indicates.
For instance, one of his losses was a 2-1 defeat to Washington, when he allowed two runs in 7 ? innings.
He has been extremely consistent and it's hard to think where the Phillies would without him.
With him, they remain in contention as he has been a certified ace and a no-doubt first-time All-Star.
Article continues below
---
advertisement


---
Author:
Marc Narducci
Archives
---
Former Shawnee star Doolittle Calls It A Career
Camden County College welcomes Baseball Hall of Fame
South Jersey Football Games of the Week
Out & About
QB Ronnie Borden is Back in the Game
Should fans be worried for the Phillies bullpen?
South Jersey Football Games of the Week
A look at South Jersey's Top H.S. Girls' Soccer Teams
Eagles will be fine after close call in opener
High School Football Games of the Week
Is it Super Bowl or bust for the Eagles?
Frustrating times for Millville's Mike Trout
High School Football Games of the Week
Hammonton's Kenny Smith off to a quick start
A Look at Bryce Harper's Return to the Field
More Articles