The South Jersey Soccer Hall of Fame Announced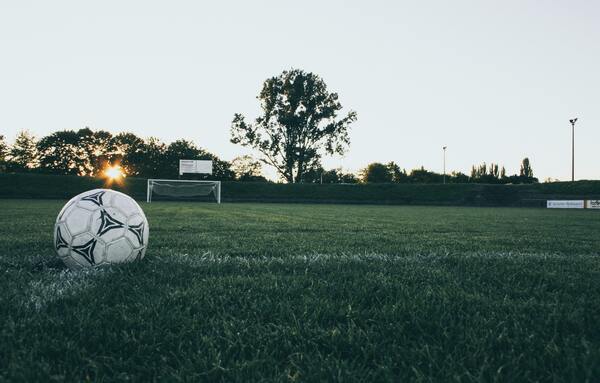 The South Jersey Soccer Hall of Fame has announced its latest class, five men, four women, and one of the top teams in area history. The induction will take place on May 21 at Valley Brook Country Club in Blackwood
(For more information)
.
Here is a rundown of this year's impressive list of inductees.
Abby George Carey, Haddonfield. A 1995 graduate, Abby was a three-time all-South Jersey keeper after becoming the second female goalie to record at least 50 shutouts. She then continued her
education and soccer career at Georgetown, where despite a broken leg that cost her most of her sophomore and junior seasons, finished fifth in career saves and seventh in shutouts.
Kerri Aiken Christy, Eastern. Talk about versatility, Aiken was the goalie for Eastern's state championship team in 2006 as a freshman. She was also a keeper her sophomore year before returning to be a field player, first as a center midfielder and then as a center-back. All told she was a three-time all-conference selection, twice on the first team and twice was a South Jersey Soccer Coaches Association (SJSCA) All-South Jersey, honoree. In both her junior and senior seasons, she was named an NSCAA Regional All-American, and her senior season was the program's second-ever All-American. Kerri became a four-year starter at La Salle and helped lead the Explores to three NCAA appearances.
Rob DiMeo, Lenape. A 1992 graduate of Lenape, was a two-time first-team all-conference selection who finished his career with 27 goals and 16 assists. He was also a two-time All-Group 4 selection and was an SJSCA second-team all-South Jersey choice as a senior. He became a four-year starter at Rowan and a two-time all-conference choice. He would later play three seasons for the South Jersey Barons USISL/USL teams where he was a three-year starter and team captain.
Kevin Hartwyk, Washington Township. Kevin was a four-year varsity player at Washington Township, where he twice was first-team all-conference and was first-team all-South Jersey as a senior. That senior season he was also named the SJSCA Midfielder of the Year. He then played four seasons at Monmouth, where he was a two-time captain and two-time team MVP.
Becky Petsch Magee, Delsea. Becky was an outstanding keeper who was a four-year starter, who allowed 88 goals in 96 career games. She was a two-time first-team all-conference selection and two-time All-Group 3 pick. She was also named to the SJSCA All-South Jersey team as a senior. At Rowan, she was not only a four-year starter, but a four-year all-conference selection. She compiled 50 career wins and 31 shutouts and currently is an assistant coach at Williamstown.
Puntipa "Penny" Moltane. Penny is being honored for her work of more than 30 years as a New Jersey Youth Soccer (NJYS) soccer official and has also worked as an assignor. Included in her assigning work were 22 years of assigning for the South Jersey Girls Soccer League. In addition, she was an NJSIAA official for more than three decades.
George Rhea, Cherry Hill West. Rhea was a standout player at Cherry Hill West who then continued his career at Rowan, but he is known even more for his coaching career. He first began as an assistant at Cherry Hill West, when the Lions were among South Jersey's top teams year in and year out. Rhea then became the head coach at Penns Grove, helping build the soccer program at that school. He won more than 200 games while coaching Penns Grove for three decades, before retiring after last season. At Penns Grove, he was selected area Coach of the Year in 2003, 2009, and this past season in 2022.
Karl Moehlmann, Cherry Hill East. Karl was head coach of Cherry Hill East for 24 seasons, compiling a 272-139-34 record. He guided the Cougars to nine Olympic Conference American Division championships, one South Jersey Group 4 title (in 1998), and two South Jersey Soccer Coaches Tournament championships in 1989 and 2012. The Cougars were Coaches Tournament finalists seven times and sectional finalists on four occasions.
Ron Rauer, Sterling. Ron was a three-year starter and a key defender on Sterling's 1972 South Jersey Championship team. The Silver Knights also won the South Jersey Soccer Coaches Tournament that season. The Silver Knights were a Coaches Tournament finalist the next season in 1973. His Sterling teams were ranked No. 1 in South Jersey in his junior year in 1972 and No. 2 in 1973. He was a first-team all-Group 3 selection as a senior. He would later become a four-year starter as a defender at Scranton.
1988 Shawnee Boys' Soccer team. This was one of the most talented teams in South Jersey history. Shawnee went 25-0-1 and won the South Jersey and Group 4 state championship games. The Renegades became the first team in South Jersey history to win a conference championship, Coaches Tournament title and state championship in the same year. The tie was a 1-1 draw with the Navy Plebes in Annapolis. Coaches by Brian Gibney, Renegades finished ranked No. 3 nationally. Pete Schneiders scored a team-high 42 goals while South Jersey Midfielder of the Year Jeff Zaun added 38 goals. Andrew Steel was the defensive leader and keeper Mike Harrington helped limit opponents to 11 goals in 26 games. Schneiders, Zaun, Steel and Harrington were first-team SJSCA All-South Jersey selections.
Article continues below
---
advertisement


---
Author:
Marc Narducci
Archives
---
Who's Who in Health Care
Former Shawnee star Doolittle Calls It A Career
Camden County College welcomes Baseball Hall of Fame
South Jersey Football Games of the Week
Out & About
QB Ronnie Borden is Back in the Game
Should fans be worried for the Phillies bullpen?
South Jersey Football Games of the Week
A look at South Jersey's Top H.S. Girls' Soccer Teams
Out & About
Eagles will be fine after close call in opener
High School Football Games of the Week
Is it Super Bowl or bust for the Eagles?
What's New in South Jersey?
From New Jersey to Nashville
More...