Camp Ockanickon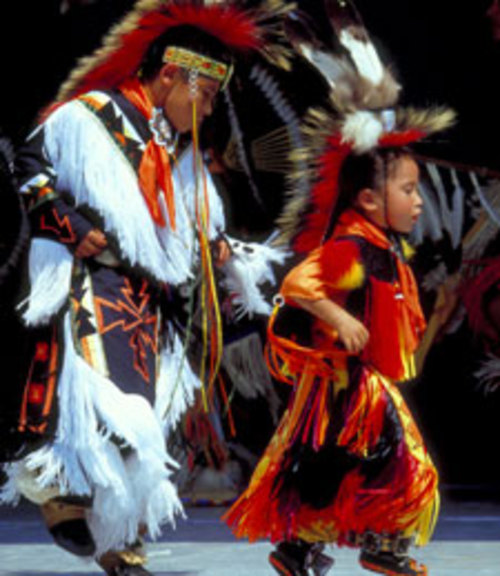 You can't go far in South Jersey without running in to someone who attended Camp Ockanickon or Camp Matollionequay in their youth. YMCA Camp Ockanickon was founded in 1906 by the YMCAs of Burlington, Camden, Gloucester and Monmouth counties. Although these Ys don't own the camp, they do continue to play a significant role in its programming. Prior to finding a permanent home, on Stokes Road in Medford, in 1926, the camp was in a number of locations including a site on the Delaware and one in New Egypt.
A prominent Moorestown attorney named Stockwell was responsible for the acquisition of the property that is now the basis of the camp. Until 1936 and the development (on the same Medford property) of Matollionequay for Girls, female campers went to Ockanickon for a special girls-only two week session late in the summer. Year 'round programming was begun in the '50s and '60s. A day camp was added in the early '90s and was named Lake Stockwell in honor of the Moorestown attorney. Member Services became prominent in the '90s as well.
The camp's name is of special interest because it honors Ockanickon, Chief of the Mantas Lenape tribe and an early Native American friend of the settlers. The chief is reputed to have said on his death bed "be plain and fair to all, both Indian and Christian alike." This early statement of inclusivity has marked the camp's approach ever since. The girl's camp now claims the name of Chief Ockanickon's wife, Princess Matollionequay.
You can visit the Chief's final resting place, circa 1861, in Burlington City cemetery. To the rear of the Friends Meetinghouse (341 High Street), under a huge sycamore, is a plaque and stone marking the grave of Chief Ockanickon. A boulder near the tree bears his mark and a bronze plaque with his last words: "Be plain and fair to all, both Indian and Christian, as I have been."
Today the Camp is supported by more than 60 Ys who send campers and other participants. Even with the Y support, more than 50% of the camp population comes with no previous Y connection. But all honor the tradition of taking young people to wilderness settings started by the first youth camping professional, YMCA Secretary Sumner Dudley in 1885.
Information collected from Camp Ockanickon.
For more information about camps Ockanickon and Matollionequay, and Lake Stockwell, including camp sessions, special events, child care, family programs and more, go to ycamp.org.
5/14/15
© SouthJersey.com 2015. All rights reserved. This article or parts thereof may not be reprinted or reproduced by any other party without the express written consent of SouthJersey.com. For more information, please call 856-797-9910.
For more South Jersey History, visit our South Jersey History page.
For an extensive list of South Jersey Attractions, with links to websites and other information, check out our South Jersey Attractions page.
Article continues below
---
advertisement


---
Author:
R. Cohen
Archives
---
A TALE OF THREE WEDDINGS
Timber Creek's Leary heads to Illinois
One of Us
The Weekender
Hometown Flavor
Hoop Dreams
Symon Says
Food & Drink: Raise a Glass
Off the Ice
Rewarding Work
Dig This
The Berlin Cemetery
A Southern Mansion
Fire on the Morro Castle
Pine Barrens Fire of 1936
More...