Tax Preparation Assistance Available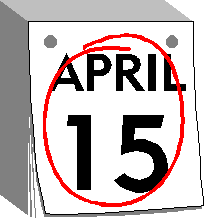 This tax season, hundreds of low-income New Jersey citizens will receive a real break from approximately 75 Rutgers—Camden students who are providing free assistance in preparing income tax returns.
Thanks to the Volunteer Income Tax Assistance (VITA) program at the Rutgers School of Law—Camden, students have been trained to help in the preparation of federal and New Jersey state tax returns. The program offers access to these free services at the Camden Free Public Library and on the Rutgers—Camden campus.
The student volunteers will seek to help clients complete their income tax returns on time and identify as many deductions as possible.
At the Rutgers—Camden law school, the VITA program has an established tradition of delivering this valuable service. In 2007, Rutgers—Camden law students assisted approximately 300 clients and helped to secure more than $350,000 in refunds above the amounts owed.
Shana Mattson, a second-year law student at Rutgers—Camden, became involved with VITA in 2007. "I quickly saw how much this program helped the people of Camden, and ended up volunteering nearly every week," she recalls.
This year, the Lynchburg, Va., native is one of the student coordinators for the Rutgers—Camden program.
"We don't do complicated returns," says Mattson, "and we work with folks of very low income."
Dedication to the Rutgers—Camden law school's VITA program fuels the enthusiasm among the student service providers. "At one session, I worked with the mother of three adorable and patient children (they sat still the entire time their mother and I were completing her tax returns). She worked two jobs to support her family, and had an income of something like $10,000. I helped her obtain a nearly $3,000 tax refund," says Mattson.
"I could tell a similar story from every single time I have volunteered with VITA," continues the Rutgers—Camden law student. "I served as a VITA volunteer almost every week last tax season, and every time I helped individuals in the Camden community get thousands of dollars in tax refunds that they probably would not have gotten otherwise. My clients made a difference in my life, and I love that I have been able to make a difference in their lives as well."
The Rutgers—Camden law school VITA program is offered at the Camden Free Public Library on Mondays and Wednesdays from 4 to 7pm through April 9, and in room 103 in the Law School Building on the Rutgers—Camden campus on Saturdays from 10am to 1pm on Feb. 23, March 8, March 22, and April 12. For more information about the VITA program at the Rutgers-Camden School of Law, contact Pam Mertsock-Wolfe at (856) 225-6406.
Article continues below
---
advertisement


---
Author:
Press Release-Rutgers-Camden
Archives
---
A TALE OF THREE WEDDINGS
Timber Creek's Leary heads to Illinois
One of Us
Truer Words Have Been Spoken
A Thriving County
Executive Q&A
A Man of Many Faces
Super Women
Vocal Leader
Seeking Acceptance
The Business of Health Care
Mommy's Gone Viral
Singles: December 13
2017 Men of the Year
The Weekender
More...