More Free Tax Assistance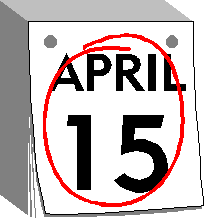 This tax season, hundreds of low-income New Jersey citizens will receive a real break from more than 150 Rutgers-Camden students who are providing free assistance in preparing income tax returns.
Thanks to two Volunteer Income Tax Assistance (VITA) programs at Rutgers-Camden, students have been trained to help in the preparation of federal and New Jersey state tax returns. Both programs are offering access to these free services at two Camden locations: the Camden Free Public Library and on the Rutgers-Camden campus.
The student volunteers will seek to help clients complete their income tax returns on time and identify as many deductions as possible.
At the Rutgers University School of Law at Camden, the VITA program has an established tradition of delivering this valuable service. In 2005, Rutgers-Camden law students assisted approximately 270 clients and helped to secure $250,000 in refunds above the amounts owed. This year, the student-run VITA program at the Rutgers-Camden law school is being led by two former accounting professionals who find great satisfaction in putting their experience to work on behalf of the community.
Sarah Wang practiced for three years with a mid-sized New York City accounting firm prior to enrolling at Rutgers-Camden to pursue her law degree. Wesley Huber worked at Deloitte Touche's audit department in California. The certified public accountants are both in their second year at the Rutgers-Camden law school, and both past VITA participants.
"We don't do complicated returns," says Huber, "and we work with folks of very low income." A graduate of California Polytechnic State University in San Luis Obispo, Huber notes that he chose Rutgers-Camden for law school based on its VITA program.
Both Huber and Wang intend to combine their accounting backgrounds with their legal skills. Wang, a graduate of McGill University, intends to pursue a career in tax law, noting that lawyers, like accountants, "have a real impact on their clients." Huber intends to open his own one-stop firm providing services in law, tax, and financial planning.
Dedication to the Rutgers-Camden law school's VITA program fuels the enthusiasm among the students. "It was really rewarding setting the guy with two daughters (a tax return of) $6,500 that he never would have gotten back otherwise," says Chrissey Catalfamo, a Rutgers-Camden second-year law student who participated in the VITA program during 2005 and is doing so again this year.
The Rutgers-Camden law school VITA program is offered at the Camden Free Public Library on Mondays and Wednesdays from 4 to 7pm through April 12, and on Saturdays from 10am to 1pm on Feb. 25, March 4, March 25, and April 8. For more information about the VITA program at the Rutgers-Camden School of Law, contact Colleen McNally at (856) 225-6406.
Meanwhile, more than 20 Rutgers-Camden undergraduate business students and alumni are providing similar services through a VITA program coordinated by the Senator Walter Rand Institute for Public Affairs at Rutgers-Camden. The volunteer sessions will be held in the Business and Science Building, located on Third Street, between Cooper Street and the Benjamin Franklin Bridge on the Rutgers-Camden campus, from 10am to 3pm Saturdays through Feb. 25. For more information about the VITA program offered by the Rand Institute at Rutgers-Camden, call Jennifer Ping at (856) 225-6269.
Article continues below
---
advertisement


---
Author:
Press Release-Rutgers-Camden
Archives
---
In Good Health
2017 Executives of the Year
Superior Sandwiches
Raise a Glass
Impressive New South Jersey BBall HOF class
The Promise of Public Transportation
Empowering the Next Generation
Singles: January 3
River Revitalization
Spreading Cheer
Singles: December 27
Winter Retreat
Are Holiday Parties Back in Favor?
Support System
Singles: December 20
More...