Attractions: N. Pemberton RR Station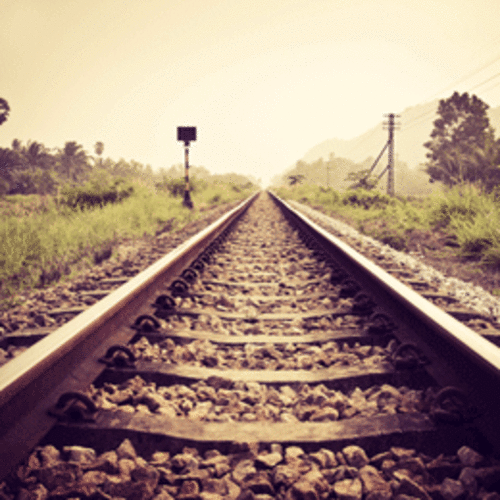 In the second half of the 19th century, railroads enabled shipment of the agricultural produces processed in Pemberton to metropolitan markets. Extractive products, such as marl, sand, lumber and charcoal, were also shipped from Pemberton.
The Burlington and Mount Holly Railroad, with a stop at North Pemberton, opened for public use in January 1863 with eight trains a day. Travelers or freight could transfer to the Camden and Amboy Railroad to Philadelphia, or north through New Brunswick to New York. By 1867, the line was extended to Hightstown, and in 1869, the name was changed to the Camden and Burlington County Railroad. By this time, there were fourteen trains a day. Eventually, in 1915, this line was merged into the Pennsylvania Railroad system.
The brick North Pemberton Railroad Station, located just north of Budd's Run on the west side of Hanover Street, was built in 1892 by John S. Rogers of Moorestown. It replaced the earlier frame station, which had burned in November 1891. North Pemberton was designed as what is known as a "combination side" station. It accommodated both freight and passenger service, and was located to one side of the track. Although the interior partitions have been removed, the freight and passenger areas would originally have been separated. Probably the passenger area was also divided into two, with separate waiting rooms for males and females, as was customary. There was an interior ticket window and a bay along the track, which contained an office for the stationmaster and another ticket window.
The main feature of the station is its sweeping hip roof, which extends down to form wide, sheltering overhangs supported on heavy, trussed brackets, and a broad gable on each of the building's four sides. These have simulated half-timbering with plaster infill. The exterior brickwork is laid with mortar tinted to match the color of the brick. Other decorative features include tooled limestone window sills and lintels, toothwork ornament on the rafters and louvered openings in the gable.
In 1968, because of a merger, the station became the property of the Penn Central system. In 1976, it was turned over to Conrail, which abandoned its use.
Restoration was completed in March, 1999. The station is on both the N. J. & National Registers of Historical Sites and is now a public museum. The track around the station in part of the Rails to trails system. There are benches along the trail every 1/4 mile. For more information about National Rails to Trails sites click here.
Two historic Pennsylvania Railroad cabooses are now at the Station on Permanent Exibit. One caboose started running on New Jersey Rails around 1908. The second began service in New Jersey around 1948.
The station is located at 3 Fort Dix Road in Pemberton. The museum is open Wednesday, Friday, Saturday and Sunday from 10am until 4pm. For information or to set up a tour with a group call (609) 894-0546, or visit their website at www.pemberton-twp.com/North_Pemberton_Station.html.
For an extensive list of South Jersey Attractions, with links to websites and other information, check out our South Jersey Attractions page.
Article continues below
---
advertisement


---
Author:
R. Cohen
Archives
---
Advertise with SouthJersey.com
Shawnee High School
Acting Natural
Middle Township High School
Audubon High School
Cumberland Regional High School
African American Heritage Museum
Apple Pie Hill
Johnson's Corner Farm
Lumberton's Air Victory Museum
Lucy the Margate Elephant
Tuckerton Seaport & Baymen's Museum
Emlen Physick Estate
Cape May's Washington Street Mall
Maple Shade High School
More...