2008 Candy for the Troops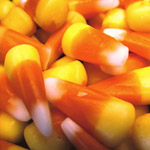 Help collect candy for the troops, by dropping off your collected (from trick-or-treating or store bought) candy at the office of Dr. Stephen Markus. Not only will this help out the troops, but it will help you keep your teeth healthy!
This year we seek to break our national record, set last year of 5600 pounds of Halloween candy collected. The troops use this candy to befriend local children, to promote democracy, and to gather information.
We would like the help of local school PTAs, athletic leagues, and businesses. We will be collecting candy on November 1, 3,4, and 5. We seek media sponsorship and cooperation. Call our office if you can help with donations.
Thanks to the help of NFI Freight, we will have a trailer, on site for collection. We also hope to have several US soldiers here to thank the kids. The candy will all be shipped to Keystone Soldiers, who last year incurred expenses of almost $10,000 to get the candy overseas. This year, we will be asking local businesses and individuals who care, to write a check as a donation to Keystone Soldiers. Information about this organization can be found, on the web, at www.keystonesoldiers.com.
This is a charity that runs on energy, not major corporate dollars.
For further information, contact Laura Bevington at The Centre for Dentistry, or log onto their website at www.smilesouthjersey.com
Participating South Jersey Dentists include:
Stephen Markus, Mark Scott, Dawn Phillips
The Centre for Dentistry at Haddon
209 White Horse Pike
Haddon Heights, NJ 08035
856 546 0665
www.smilesouthjersey.com
Hours: Sat 10 -4; Mon 9 – 7; Tues 9 – 4; Weds 9 - 7
Harry Monokian and Sons
Monokian Family and Cosmetic Dentistry
151 Greentree Road Suite A
Marlton, NJ 08053
856-983-9620
www.monokiandentistry.com
Hours:
Sat: Nov 1: 8am-12pm
Mon: Nov 3: 8am-9pm
Tues: Nov 4: 8am-5pm
Weds: Nov 5: 8am-5pm
Joseph A. Berretone Jr. DMD
4503 Atlantic Ave
Atlantic City, NJ 08401
609 345 3377 Hours:
Mon: Nov 3 8:30 -5
Weds: Nov 5 10:30 – 5
John Nosti, DMD, FAGD, FACE
Advanced Cosmetic and General Dentistry
4705 Harding Highway
Mays Landing, NJ 08330
609-625-3499
www.CosmeticDentistryofSJ.com
Saturday 9am-3pm
Monday 9am-5pm
Tuesday 8am-2pm
Wednesday 9am-6pm
Article continues below
---
advertisement


---
Author:
Press Release
Archives
---
A TALE OF THREE WEDDINGS
Timber Creek's Leary heads to Illinois
One of Us
The Weekender
Hometown Flavor
Hoop Dreams
Symon Says
Food & Drink: Raise a Glass
Off the Ice
Rewarding Work
Dig This
The Berlin Cemetery
A Southern Mansion
Fire on the Morro Castle
Pine Barrens Fire of 1936
More...