NJ AG: Prosecutors Can't Categorically Refuse Marijuana Cases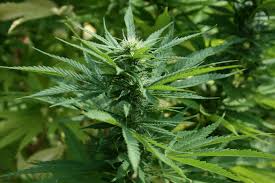 New Jersey prosecutors cannot categorically decriminalize marijuana, though they can use discretion when pursuing such cases, state Attorney General Gurbir Grewal said Wednesday in newly published guidance.
The nearly nine-page guidance for municipal prosecutors comes as the Democrat-led Legislature and Democratic Gov. Phil Murphy consider legislation to legalize recreational marijuana.
It also aims to address any unevenness in how the state's marijuana laws were being prosecuted across the state because Jersey City earlier this year announced it would decriminalize marijuana.
"Municipal prosecutors cannot decriminalize conduct that the Legislature has criminalized," Grewal said. "They cannot adopt blanket policies of non-prosecution. But municipal prosecutors can and should strive to ensure that individual justice is done in individual cases."
A message left with the Jersey City prosecutor was not immediately returned.
The new document comes after Grewal, who was appointed this year by Murphy to be the state's top law enforcement officer, ordered a pause in marijuana prosecutions about a month ago.
That order came in light of the Jersey City prosecutor's decision to decriminalize cannabis in the state's second-biggest city.
The new guidance came about after a review of the issue by prosecutors and stakeholders, including the American Civil Liberties Union of New Jersey and elected officials.
Under the guidance, prosecutors can't adopt a wholesale policy of refusing to seek marijuana convictions. But the guidance says they may use discretion in each case.
The documents spells out that a lack of evidence will usually be the basis for dropping a complaint, but it also allows for prosecutors to consider the impact of "adverse collateral consequence," such as the impact of a conviction on a defendant's job, for example.
Supporters of marijuana legalization said the new document did not come as a surprise.
Roseanne Scotti, the New Jersey director of the Drug Policy Alliance, called the guidance "well-intended," but worried enforcement could unfavorably affect black residents in the state.
"Despite today's announcement, racial disparities in marijuana arrests will no doubt persist," Scotti said.
Kevin Sabet, the founder of an anti-legalization group called Responsible Approaches to Marijuana Policy, called the new guidance "common-sense" and said there should be a bi-partisan approach to decriminalization of marijuana.
Murphy spokeswoman Alyana Alfaro said the governor "fully supports" the new guidance and noted that Murphy has said legalization is a "critical step in eliminating racial disparities."
Grewal's guidance comes as New Jersey pushes to become the 10th state to legalize recreational marijuana. Murphy campaigned on a promise to legalize the drug, primarily for social justice reasons, he has said. The Legislature is working on legislation to authorize cannabis for people over 21, as well as to tax the drug, but the issue has been slow moving since Murphy took office this year.
He succeeded Republican Chris Christie, an ardent opponent of marijuana legalization, on the grounds that it leads to higher levels of more dangerous drug use.
Grewal's July memo asking prosecutors to pause their cases until this latest guidance was drafted was set to expire Sept. 4. Grewal said Monday that expiration date is still in effect.
Article continues below
---
advertisement


---
Author:
https://philadelphia.cbslocal.com/2018/08/29/new-jersey-ag-prosecutors-cant-categorically-refuse-marijuana-cases/
Archives
---
South Jersey Coronavirus (COVID-19) Developments (February 26)
South Jersey Coronavirus (COVID-19) Developments (February 23)
South Jersey Coronavirus (COVID-19) Developments (February 19)
South Jersey Coronavirus (COVID-19) Developments (February 12)
South Jersey Coronavirus (COVID-19) Developments (February 5)
South Jersey Coronavirus (COVID-19) Developments (February 1)
South Jersey Coronavirus (COVID-19) Developments (January 29)
South Jersey Coronavirus (COVID-19) Developments (January 28)
South Jersey Coronavirus (COVID-19) Developments (January 22)
South Jersey Coronavirus (COVID-19) Developments (January 21)
South Jersey Coronavirus (COVID-19) Developments (January 14)
South Jersey Coronavirus (COVID-19) Developments (January 8)
South Jersey Coronavirus (COVID-19) Developments (January 4)
South Jersey Coronavirus (COVID-19) Developments (December 23)
South Jersey Coronavirus (COVID-19) Developments (December 21)
More Articles