Joe Girardi a Solid Hiring for the Phillies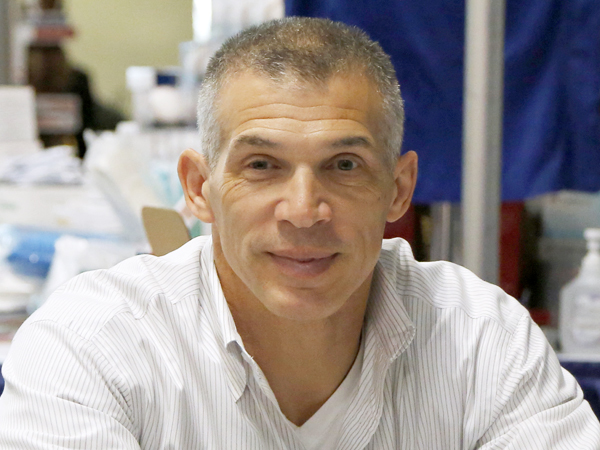 The Phillies offseason got off to a good start with the fan base after Joe Girardi was named manager. GM Matt Klentak had hoped to keep Gabe Kapler and by all accounts was overruled by managing partner John Middleton.
While Kapler may one day be a good manager, he wasn't in his two seasons with the Phillies. His record was 161-163 and worse, the Phillies collapsed both years in September, while they were chasing a playoff berth, going 20-36 during that time.
Like most managers, Kapler was blamed by the fans for almost everything that went wrong, yet it wasn't his fault that the Phillies suffered a rash of injuries, especially to their bullpen.
That said, one of Kapler's greatest weaknesses was managing a bullpen. That has been one of Girardi's strength in his 11-year managerial career.
Kapler lasted 12 years as a major league player due to his work ethic and determination. He bought both of those traits to his first MLB managerial post, but also was driven by analytics.
In fact, that is why Klentak hired him. Middleton wanted to move in the analytic age as the Phillies were behind the times.
Yet it went too much to the other extreme.
Girardi, 55, is not an old timer who is against analytics. He used them when managing the Yankees, but Girardi isn't married to them. As a baseball lifer. He has a good feeling for the game.
He was also a catcher and has a great understanding of pitching.
Most of all he is a no-nonsense disciplinarian, something that Kapler wasn't. Kapler didn't hold players such as Jean Segura accountable for not hustling. In his two years, he seemed to want the players to police themselves.
Girardi has already said he won't come in with a lot of rules. The two biggest are be on time and play hard. He will hold the players accountable if they don't do either.
While Kapler seemed to be blamed for everything, it won't matter who the manager is if the Phillies don't upgrade their starting pitching and the bullpen.
Right now the only dependable starter is Aaron Nola. Going all-in for the top free agent pitcher, Gerrit Cole, is something that Middleton may try to do.
Middleton has shown he is not afraid to spend money, with the 13-year $330 million Bryce Harper deal being an example.
Cole will be expensive, something like seven years for $225 million, and there should be plenty of bidders.
Washington's Stephen Strasburg just opted out of a contract that had four years and $100 million remaining. It wouldn't be surprising if he re-signs with the Nationals, possibly getting an extra year or two on the deal.
There are many other less pitchers, but Cole and Strasburg are the prize free agents.
Everybody agrees that the pitching must be addressed in some way during the offseason. The Phillies no longer have to worry about the strategy or discipline imposed by the manager. Girardi has that covered.
Article continues below
---
advertisement


---

Now comes the more difficult part, reshaping the pitching staff.



© SouthJersey.com 2019. All rights reserved. This article or parts thereof may not be reprinted or reproduced by any other party without the express written consent of SouthJersey.com. For more information, please call 856-797-9910.



For more Local Sports features, visit our

South Jersey Sports

page.



Author:
Marc Narducci
Archives
---
Just Getting Started
Shawnee's Joe Kessler Continues his amazing run
Sixers offer hope for Philadelphia sports fan
On the Horizon
New key rules for seeding high school boys & girls basketball teams
2022 Annual Resource Directory
Setting the Standard: Top CEOs/CFOs 2022
Tax-Saving Tips
Early story lines in the South Jersey boys' basketball season
South Jersey Soccer Coaches Association names the best of the best
Is Jalen Hurts the Eagles QB of the Future?
South Jersey Coronavirus (COVID-19) Developments (January 14)
Big Season for Timber Creek grad Devin Leary of N.C. State
Camden-Lenape highlights the best of South Jersey boys' basketball
Just Getting Started
More...