Should Eagles Re-Sign Jordan Howard?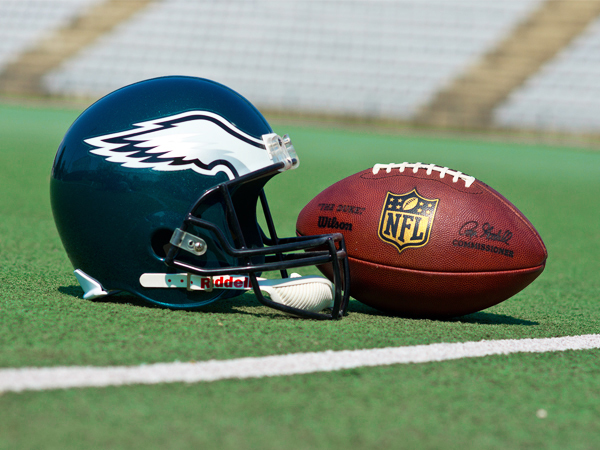 This season Jordan Howard got off to a good start for the Eagles but he suffered a stinger that cost him six games, not to mention plenty of carries.

Howard is an unrestricted free agent and the Eagles would probably like to re-sign him, but can they afford him?

This past season Howard earned $2,025,000 according to spotrac.com. That was the final season of his four-year rookie contract that he signed with the Chicago Bears.

Now Howard is looking to make bigger money in what is likely his last chance to sign a huge multi year contract. The football life of a running back is much shorter than most positions.

Howard turned 25 in November. In his first three seasons he rushed for 3,370 yards in his first three seasons with the Bears.

This season with the Eagles he rushed for 525 yards and six touchdowns. Howard also averaged 4.4 yards per carry, the second-best mark of his four-year career. He did have a career-low 10 receptions for 69 yards and a score.

Before the season he was expected to be the Eagles No. 1 back, but the development of second round pick Miles Sanders moved him ahead of Jordan.

Article continues below

---
advertisement


---


And there is no doubt that Sanders will be the Eagles top back next season, but running back is the type of position where teams plenty of depth.

Even as a backup, Howard should get at least 10 carries a game.

The Eagles had to like Howard's ability to break tackles and his nose for the end zone.

Of course the big problem is that Howard may feel (and maybe correctly) that he is a No. 1 back and should be paid like one.

The Eagles, it seems would probably bring Howard back at around the price he paid this season. Yet it would be difficult to see them doubling his salary.

The running back position isn't highly valued by many NFL teams and the Eagles may have to bank on that by bringing Howard back.

The problem from a bargaining perspective, Howard is coming off an injury-plagued season. Could he really expect to earn double his salary?

Maybe Howard will want to bet on himself and sign a one-year deal with the Eagles and then become a free agent next year.

One thing appears certain – the Eagles aren't likely to break the bank for a player who would be penciled in as a backup running back.

Yet, Jordan is a good person to have on a team because of his toughness and experience.

So it will be interesting if he comes back.

There are plenty of teams that can use somebody of Howard's skill, but will they be willing to pay more than he received this year?

That is just one of the questions being asked about Howard. If healthy, there are no questions about him, which is why, if the teams can come to a middle ground, that Howard would be a solid addition to return next season.

© SouthJersey.com 2020. All rights reserved. This article or parts thereof may not be reprinted or reproduced by any other party without the express written consent of SouthJersey.com. For more information, please call 856-797-9910.



For more Local Sports features, visit our

South Jersey Sports

page.
Author:
Marc Narducci
Archives
---
Bishop Eustace's Danny O'Rourke a model of stability
South Jersey Football Games of the Week
Eagles saved their season with win over Carolina
A Difficult Loss
Top Physicians 2021
Phillies wasted lights-out seasons from Bryce Harper and Zack Wheeler
Another strong season for Olympic American Girls' Soccer
South Jersey Football Games of the Week
'You Do Not Have to Suffer'
Egg Harbor Township Football Showing Great Improvement
Phillies face a difficult, but not impossible final week
Continuing the Difficult Climb
South Jersey Coronavirus (COVID-19) Developments - Booster Shots (September 27)
South Jersey H.S. Football Games of the week
Something to Build On?
More...