Even Professional Sports Can't Serve as a Diversion in these Tough Times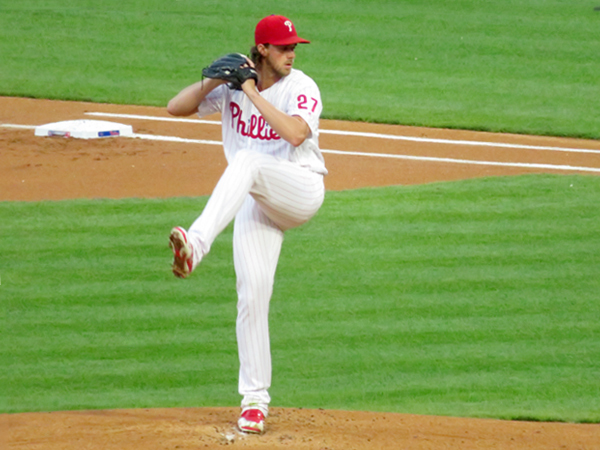 It is a sad time in this country and really around the world. The novel coronavirus has changed everybody's lives.

Usually professional and college sports act as a diversion. People probably didn't realize how much they depended on sports for entertainment until now.

As much as we all enjoy sports, everybody realizes that they shouldn't return with fans until it is absolutely safe.
Who knows when that will be?

The biggest question is whether the NHL and NBA will be able to finish their seasons. Major League Baseball may not be able to start until June.

Major League Soccer has just stated its season.

With President Trump warning that the crisis could continue into July or August, there is a lot of fear.

Maybe the last thing on people's minds should be sports, but again, this is the type of diversion that people could use.

One of the key questions, from a sports standpoint, is whether the NHL and NBA will be able to complete their seasons and if so, would they begin by finishing the regular season or go right into the playoffs.

The Flyers have 13 regular season games left and the 76ers have 17 left.
Article continues below
---
advertisement


---
There are talks of all sorts of ideas, including having the two leagues return to action in June with a playoffs.
If the leagues do begin with a playoffs, the way the teams are aligned in the standings, the Flyers, the No. 4 seed in the Eastern Conference, would host the Pittsburgh Penguins, seeded fifth. In the NBA, the Sixers would be the Eastern Conference's No. 6 seed and visit No. 3 Boston.
Imagine that, the Flyers and Sixers would be playing their most heated rivals.
Even if the teams return, there is the question as to whether they will be able to play in front of fans.
Just on Sunday, the Centers for Disease Control and Prevention (CDC) issued a recommendation Sunday that for the next eight weeks, organizers, whether groups or individuals, cancel or postpone in-person events that consist of 50 or more people throughout the United States.
That restriction would go until May 9, but who is to say it will be lifted by then?
One reason the pro sports would still play, even in empty arenas, is because they all receive a sizable amount of money from the television networks. The NBA for instance, receives $2.6 billion this year from rights fees from ABC/ESPN and Tuner Broadcasting.
Yet as much money that is on the line, the safety of everybody will be the No. 1 consideration. The argument could be made that the games should have been postponed before they did.
Either way, that is over now.
Now it is all about everybody listening to health officials. Our lives will change, but we must work together. Yes, we will miss professional sports and will appreciate them even more, once they are able to return.
© SouthJersey.com 2020. All rights reserved. This article or parts thereof may not be reprinted or reproduced by any other party without the express written consent of SouthJersey.com. For more information, please call 856-797-9910.


For more Local Sports features, visit our
South Jersey Sports
page.
Author:
Marc Narducci; Photo courtesy of Marc Narducci
Archives
---
A contract that hasn't worked out with Scott Kingery and the Phillies
High seeds were winners in SJ Public school softball titles
Familiar foes meet in SJ Baseball Public School championships
The Queen of Latin Cuisine
Serving Up Something Special
2021 Book of Lists
French Open shows insensitive side
Carpenter Cup to resume next week
Getting Personal
Rider completes dream baseball season
20 Under 40
Natural Appeal
Phillies need more D
Top Towns 2021
Rowan headed to D-III World Series
More...