Will PIAA Decision Influence NJ Resuming High School Sports?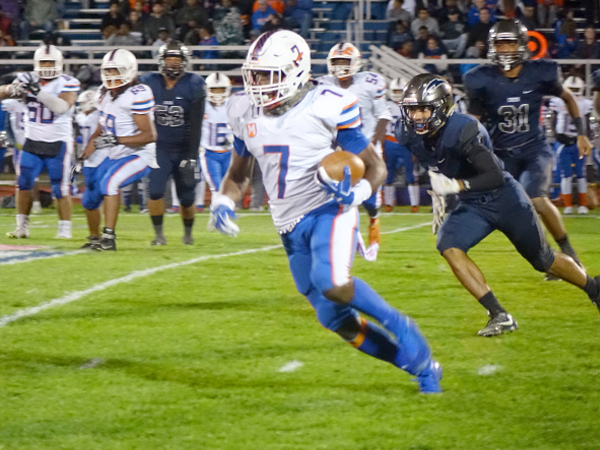 Last week Pennsylvania Gov. Tom Wolf recommended that athletic competition not resume until 2021 due to the COVID-19 pandemic.
Will that have an impact on New Jersey?
The Wolf administration made the distinction that this was a recommendation and "not an order or mandate."
The day after Wolf made his recommendation, the Pennsylvania Interscholastic Athletic Association (PIAA) voted to pause the start of fall sports for two weeks.
That was so the PIAA could have discussions with the Gov. Wolf and his administration.
The PIAA will now have heat accumulation for football and other sports to begin on Aug. 24.
Originally, the PIAA had set Aug. 10 as that date with Aug. 17 the first day of practice.
PIAA officials, not surprisingly were disappointed by the governor's recommendation, but what the association is doing buying time. At this point, nobody can blame them.
On Monday, the Philadelphia Public League, which is a member of the PIAA, suspended all interscholastic athletic competition until Jan. 1.
The New Jersey Interscholastic Athletic Association has already pushed back the start of its high school season, making the announcement July 10.
Practices are scheduled to begin Sept. 14.
The season would begin Sept. 28 for girls' tennis and Oct. 1 for all other sports except football, which would open Oct. 2.
The key date for the NJSIAA is Aug. 28. That is when NJSIAA chief operating officer Colleen Maguire said that "any decision on preceding with this fall sports model or a pivot to another contingency model will be made no later than Friday, Aug. 28."
Again, that doesn't mean it is the absolute date, because things have changed.
What is known is that New Jersey Gov. Murphy has publicly shown his support
In late July, Gov. Murphy threw out the first pitch for the Last Dance Tournament. This was a baseball tournament involving New Jersey teams.
During that time he said he felt high school sports could get started.
Of course, that came before Gov. Wolf made his recommendation.
Right now, nothing is off the table.
The first key date will be Aug. 21, to see what the PIAA determines. With Pennsylvania a neighboring state to New Jersey, one has to wonder if the impact of the PIAA's decision, whether to play or not this fall, would impact New Jersey.
There is a strong sentiment for sports to give it a try, but the governors and the state athletic associations have to be sure that this will be safe. Obviously, Gov. Wolf doesn't feel that way at the moment.
Things are so fluid when dealing with COVID-19, but here is one simple fact. According to the CDC, through Sunday, there were 161,284 deaths in the U.S. and 4,974,959 cases. In New Jersey there have been 184,429 cases and 14,016 confirmed deaths, with another 1,853 probable deaths.
Article continues below
---
advertisement


---

These are staggering numbers both nationwide and in New Jersey and so there is a lot to consider still before a final decision on resuming high school sports is made.

© SouthJersey.com 2020. All rights reserved. This article or parts thereof may not be reprinted or reproduced by any other party without the express written consent of SouthJersey.com. For more information, please call 856-797-9910.



To receive special deals directly from SouthJersey.com,

subscribe here.



For more Local Sports features,

visit our South Jersey Sports page.
Author:
Marc Narducci
Archives
---
Just Getting Started
Sixers offer hope for Philadelphia sports fan
Shawnee's Joe Kessler Continues his amazing run
On the Horizon
New key rules for seeding high school boys & girls basketball teams
2022 Annual Resource Directory
Setting the Standard: Top CEOs/CFOs 2022
Tax-Saving Tips
Early story lines in the South Jersey boys' basketball season
South Jersey Soccer Coaches Association names the best of the best
Is Jalen Hurts the Eagles QB of the Future?
South Jersey Coronavirus (COVID-19) Developments (January 14)
Big Season for Timber Creek grad Devin Leary of N.C. State
Camden-Lenape highlights the best of South Jersey boys' basketball
Just Getting Started
More...