Eustace top seed in Diamond Classic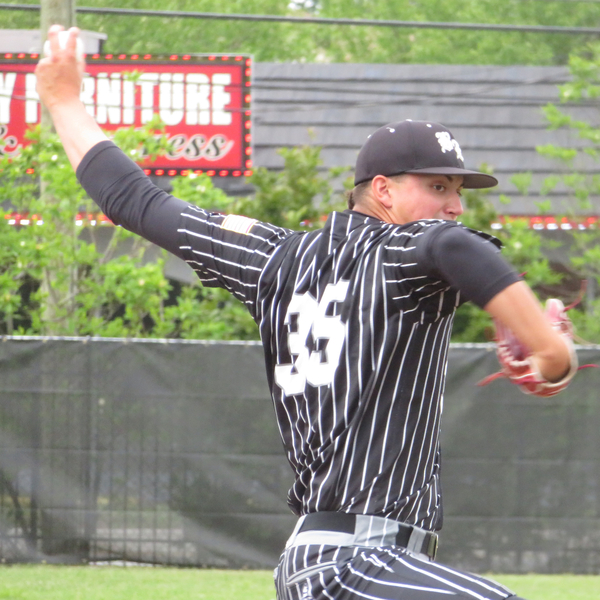 With a pitching staff that is among the best in South Jersey, Bishop Eustace has been named the top seed in the 47th annual Joe Hartmann Diamond Classic.
This includes the top 16 teams in South Jersey in a single-elimination tournament. Ten teams that were conference leaders at the May 8 cutoff date earned automatic bids and then six at-large teams were picked.
Here are the first-round matchups:
16-Maple Shade (Burlco Freedom) at 1-Bishop Eustace (Olympic National) 9-Kingsway (at-large) at 8-Northern Burlington (Burlco Liberty) 12-Eastern (at-large) at 5-Gloucester Catholic (Tri-County Classic) 13-West Deptford (Colonial Liberty) at 4-Egg Harbor Township (Cape-Atlantic American) 14-Cherry Hill West (at-large) at 3-Mainland (at-large) 11-Delran (at-large) at 6-Cherokee (Olympic American) 10-Ocean City (at-large) at 7-Williamstown (Tri-County Royal) 15-Paulsboro (Colonial Patriot) at 2-St. Augustine (Cape-Atlantic National)
All games except the championship will be played at the home site of the higher seeded teams.
First-round games must be played by May 13.
Second-round games must be played by May 18.
Third-round games must be played by May 22
The championship will be 6:30 p.m. on May 26th at Pitman's Alcyon Park.
Since last season's high school basketball season was canceled due to COVID, the defending champion is Shawnee, which beat Haddonfield in the 2019 final.
Bishop Eustace has won the Diamond six times and the Crusaders, under Sam Tropiano, always places a high priority on battling for a championship.
Not all teams have in the past. That's because a head coach has to decide whether to use top pitchers for the Diamond or for a key conference game.
Eustace had a 10-0 record at the Diamond cutoff, with six of those coming by shutout. In its final game before the cutoff, Eustace scored a 1-0 win over Cherry Hill West in 10 innings. Those were the two teams from the Olympic Conference National Division.
Eustace is led by senior lefthander Anthony Solometo, who is considered one of two South Jersey pitchers who could be selected in the first round of the MLB first-year player draft.
In his first three games, he has allowed a total of one hit. Solometo, who has a commitment to attend North Carolina, threw seven no-hit innings in last week's win over Cherry Hill West, striking out 14.
The other potential first-round pick is Mainland righthander Chase Petty, whose team is a No. 3 seed in the Diamond.
Imagine if Eustace and Mainland reach the championship and Petty and Solometo are on the mound.
Another team with recent Diamond success is second seeded St. Augustine. The Hermits, who began the week 12-1, won the Diamond in 2014 and 2017.
Gloucester Catholic, which has won six Diamond Classic titles, the most recent in 2001, is among the other threats this season.
The Rams entered the week 10-1, with the only loss a 7-3 defeat to St. Augustine.
Article continues below
---
advertisement


---
Author:
Marc Narducci
Archives
---
Who's Who in Health Care
Former Shawnee star Doolittle Calls It A Career
Camden County College welcomes Baseball Hall of Fame
South Jersey Football Games of the Week
Out & About
QB Ronnie Borden is Back in the Game
Should fans be worried for the Phillies bullpen?
South Jersey Football Games of the Week
A look at South Jersey's Top H.S. Girls' Soccer Teams
Out & About
Eagles will be fine after close call in opener
High School Football Games of the Week
Is it Super Bowl or bust for the Eagles?
What's New in South Jersey?
From New Jersey to Nashville
More...