South Jersey baseball season heating up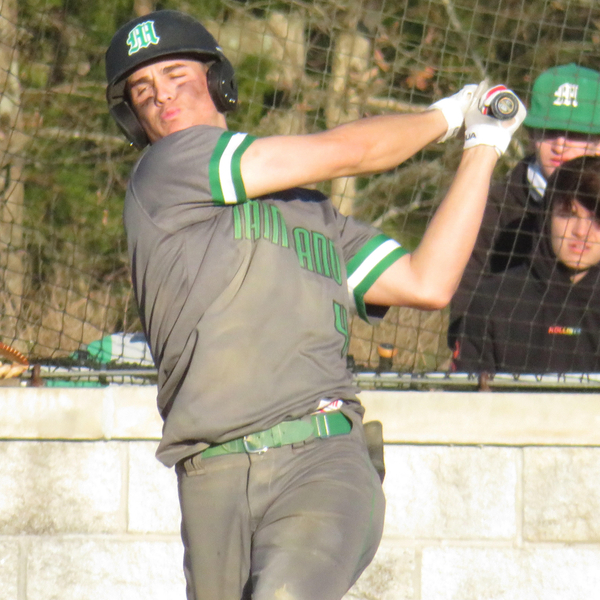 The South Jersey high school baseball season, which began on April 19, is nearing a key juncture with the state tournament cutoff date on May 23.
The seeding of the teams in the state tournament is May 27, the first round non-public games must be played by June 1 and the first round public school games must be played by June 2.
Most of the races are tight. Here are the leaders in the South Jersey public school power points entering this week, courtesy of NJ.com
Group 4: 1. Williamstown, 2. Kingsway, 3. Cherokee, 4. Egg Harbor Township, 5. Jackson Memorial.
Others: Watch out for three Olympic Conference teams, Eastern, Lenape and Shawnee, which 5th through 7th in power points.
Williamstown, currently No. 1, has split two games with Kingsway. As an example of the strong Olympic Conference competition, Lenape owns a 7-1 win over Williamstown.
Analysis: This one is up for grabs with no heavy favorite.
Group 3: 1. Mainland, 2. Ocean City, 3. Central Regional, 4. Moorestown, 5. Hammonton.
Others: Watch out for Cherry Hill West, seeded No. 8, but a school that has played a difficult schedule, including losing a 1-0 decision in 10 innings to consensus South Jersey No. 1 team Bishop Eustace.
One of the losses was a 9-1 defeat to Mainland in the first round of the Joe Hartmann Diamond Classic. To show Mainland's depth, the Mustangs didn't use ace Chase Petty. Instead, Mark Elliott earned the complete-game win.
Few teams will have played as difficult a schedule as Cherry Hill West and that should help the Lions once the playoffs begin.
Analysis: Mainland began the week 13-1, the only loss 2-1 to Holy Spirit, who the Mustangs beat earlier in the year. The Mustangs are the team to beat. They already own an 8-3 win over Ocean City and don't be surprised if these two meet again in the Group 3 tournament.
Group 2; 1. West Deptford, 2. Delsea, 3. Delran, 4. Barnegat, 5. Audubon.
Others: No. 6 Haddon Heights, No. 8 Cedar Creek.
Haddon Heights has been up and down, losing one game 10-0 against Moorestown and beating Haddonfield, 10-0 the next, but the Garnets have shown improvement since the beginning of the season. Cedar Creek has a prestige win over Holy Spirit and has lost decisively to Mainland and Ocean City but playing those two Group 2 heavyweights will help in the state tournament.
Analysis: This might be the most up-for-grabs group in South Jersey. Any of the top seeds are capable of winning. Audubon bears watching. The Green Wave began the week 9-3 but they lost two games to West Deptford by a combined 22 runs. Audubon has a history of coming on strong at the end so the Green Wave shouldn't be counted out. Neither should able seven other Group 2 teams.
SJ Group 1: 1. Schalick, 2. Maple Shade, 3. Paulsboro, 4. Woodstown, 5. Buena.
Others: No. 6 Pennsville, No. 7 Pitman and No. 9 Gateway bear watching.
Pennsville has played a tough schedule, beginning with an opening game loss to Group 4 contender Kingsway. The Eagles have split with Pitman, another team to watch.
Pitman began the week 10-3, but the Panthers' toughest games are ahead. Gateway, which began the week 8-7, is coming on. The Gators lost just 2-1 to Group 2 top seed West Deptford and scored a recent 4-3 win over another quality Group 2 team, Haddon Heights.
Analysis: Like Group 2, this one is wide open, but look out for Schalick. The Cougars began the week 12-2, and had not lost to a Group 1 team, having beaten the likes of Woodstown (twice), Pennsville and Paulsboro.
Maple Shade began the week 12-2 and has dominated against Burlington County competition. One of the losses was to Bishop Eustace, 9-0 in the Diamond Classic, but that type of competition will help the Wildcats in the postseason.
Article continues below
---
advertisement


---
Author:
Marc Narducci
Archives
---
Just Getting Started
Early story lines in the South Jersey boys' basketball season
South Jersey Soccer Coaches Association names the best of the best
Is Jalen Hurts the Eagles QB of the Future?
South Jersey Coronavirus (COVID-19) Developments (January 14)
Big Season for Timber Creek grad Devin Leary of N.C. State
Camden-Lenape highlights the best of South Jersey boys' basketball
Just Getting Started
Growkowski, Jalen Hurts the two big keys in Eagles-Bucs playoff
Women to Watch 2022
Bringing out the Best
Top Children's Physicians 2022
Girls Basketball Tournament recap
Top Attorneys 2021
Stealing the Show
More...