Tri-Cape earns first Carpenter Cup title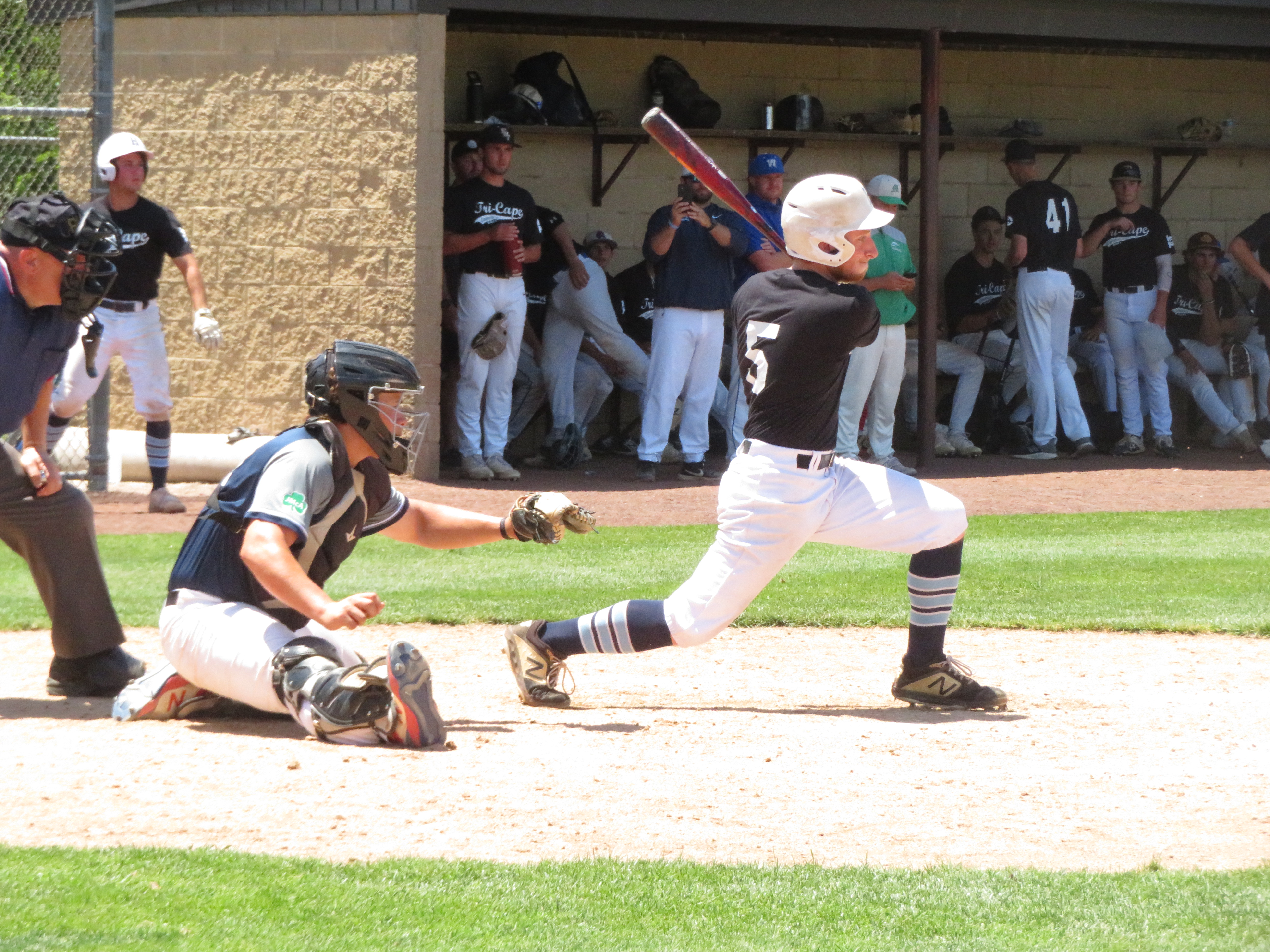 Throughout the years, the Tri-Cape has been highly competitive in the Carpenter Cup all-star baseball tournament.
The franchise, which consists of teams from South Jersey's Tri-County Conference and Cape Atlantic League, broke through for its first Carpenter Cup title, beating Mercer County, 5-3 in the 35th annual championship at Citizens Bank Park.
Even though this was the first title for Tri-Cape, the franchise now has a 40-34 career mark in the tournament.
That is the third most wins in Carpenter Cup history.
The single-elimination tournament consists of 16 of the top all-star teams from the tri-state area.
The first two rounds are played at Philadelphia's FDR Park, with the semifinals and finals at Citizens Bank Park.
Chase Swain, a graduating senior shortstop from Woodstown, who will continue his education and baseball career at Rider,, was named the Stan Parker Most Valuable Player Award. In the tournament he hit .769 (10-for-13) with a triple, five runs scored, four RBI and three stolen bases.
In the title game, Adam Aquilino, a graduating senior from Highland, had a two-run single to lead the attack. Trevor Cohen, a rising senior at Holy Spirit, contributed an RBI double.
Jackson Vanesko, a graduating senior from St. Augustine, was the starting and winning pitcher in the championship. Vanesko allowed on run in three innings, striking out four. He went 2-0 in the tournament .
Jayden Shertel, a graduating senior from Holy Spirit, had another outstanding showing in the final, pitching two scoreless innings, while striking out four.
Carpenter Cup rules allow a pitcher to throw up to three innings in a single game.
Tri-Cape had stormed its way to the championship.
In the first round, Tri-Cape beat Southeastern PA (SEPA), 12-1. SEPA, formerly known as SOL National/Bicentennia,l has been a highly competitive franchise in this tournament.
In the quarterfinals, Tri-Cape scored a 15-7 win over Bucks-Mont. Then came a 14-3 semifinal win at Citizens Bank Park over Inter-Ac/Independents. In that game, Swain, batting leadoff, went 4-for-4 with three runs and 2 RBI.
What is interesting is that Tri-Cape's top pitcher, graduating senior Chase Petty of Mainland, didn't throw a single inning.
Petty, who has accepted a scholarship to Florida, is considered a potential first round draft choice in next month's MLB draft.
Even though he didn't pitch in the tournament, he went 4-for-13 (.307) with three RBI, showing his all-around game. While he is a an accomplished hitter, Petty has been clocked at more than 100 MPH, so pitching is his future, but he was a major contributor to this championship.
In a nice touch, before the championship game, former Milwaukee Brewers pitcher Mark DiFelice, threw out the first ball.
DiFelice is a former participant in the Carpenter Cup when he attended Haverford High.
There have been so many great players who have participated in this tourney.
In fact, none better than Millville's Mike Trout, who played following his junior year for this Tri-Cape team.
Article continues below
---
advertisement


---
Author:
Marc Narducci
Archives
---
Colonial Liberty is highly competitive in South Jersey Girls' Soccer
South Jersey Football Games of the Week
Still way too early for Eagles conclusions
Sixers and Ben Simmons have plenty of training camp intrigue
Former Ocean City standout Delaney Lappin making her mark at Drexel
South Jersey Football Games of the Week
Eagles Enter a Season with Justified Optimism
Despite opening loss, Burlington City football showing true grit
South Jersey football Games of the Week
Will a Lack of Preseason Action Hinder Eagles QB Jalen Hurts?
Ready to Take Flight
WJFL Diamond the big winner in the first week of South Jersey football
SOUTH JERSEY FOOTBALL GAMES OF THE WEEK
Carli Lloyd should be on South Jersey's Mount Rushmore of Athletes
Sixers and Joel Embiid to hunt titles together for years
More Articles