Best of the Best 2021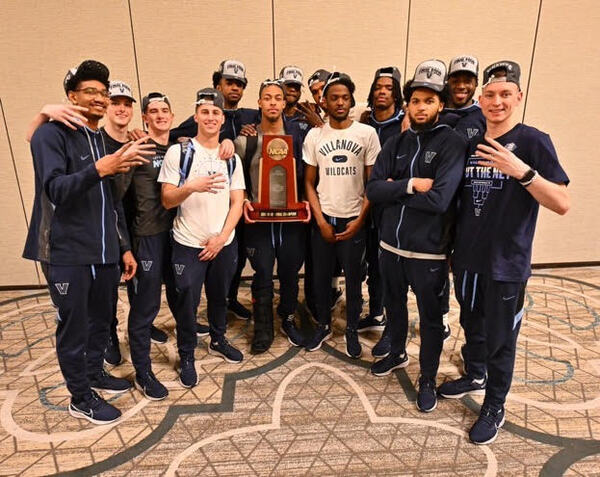 It's hard to say there was anything good to come out of the pandemic, but one of the consequences of spending so much time closer to home is that it made us truly appreciate all the many things South Jersey has to offer. From our favorite spots to grab a bite and the shops we frequent to the unique ways to spend an afternoon or the beauty treatments we couldn't live without, we have certainly reignited our love affair with this place we call home. And that makes this year's Best of the Best even more special as we spent the past 12 months revisiting familiar haunts and discovering new ones along the way. And just so you don't think we were the only ones having any fun, we are also including readers' choices to round out our most definitive list yet.
FOOD AND DRINK
Article continues below
---
advertisement


---



ICE CREAM | Leo's Ice Cream Company in Medford

Families have been frequenting Leo's for generations, stopping in for scoops of creamy homemade ice cream in dozens of rotating flavors from decadent (Grand Marnier dark chocolate) and tart (black raspberry) to refined (aged balsamic strawberry), making every order an adventure in flavor.

COFFEE SHOP | Roast Coffee Company in Medford

Weekends start off on the right foot with a visit to this small cafe where coffee beans from across the world are roasted on-site daily and available in hot, cold or colder varieties, served up alongside light fare of pastries, sandwiches and smoothie bowls.

CHURROS | Central Taco and Tequila in Westmont

After a couple of margaritas and shared taco plates at this Haddon Avenue hot spot, there's just enough room for dessert, and an order of these light and cinnamon-y churros with chocolate dipping sauce leave us with zero regrets for an evening well-spent.

SPANAKOPITA | Koupa Espresso Bar in Haddon Township

Although we may not be traveling to Greece anytime soon, this European-inspired coffee shop transports us there with its menu of traditional dishes. Our favorite is the famous "Grandma's Village Spanakopita," featuring spinach, feta cheese and herbs in layers of homemade phyllo dough, baked not a minute too long.

CAKES | Gallo's Bakery in multiple locations

This veteran bakery has been supplying the sweetest part of any celebration for decades. Whether at a birthday party or baby shower, guests are sure to eye up the biggest slice of these fluffy cakes, piped to perfection with their signature buttercream frosting.

BREWERY | Double Nickel Brewing Company in Pennsauken

With a solid foundation of go-to, year-round beers in its repertoire, this inventive brewery keeps raising the bar with its limited and seasonal releases—as well as collaborations—of sours, juicy IPAs and stouts that have us refreshing our Instagram feed for the latest announcement.

CHEESESTEAKS | Dar's Steaks in Westmont

Sure, Patco could take you over the bridge for a cheesesteak, or it could drop you off by Dar's, where the ribeye is chopped just right and the whiz is homemade. Between the combinations of chicken or vegan options—or even one with Hot Cheetos—on a seeded, plain or gluten-free baguette, you'll keep coming back for more.

YUCA FRIES | Tacos el Tio in Medford

Classic french fries have seen many a rival, from the green bean to the rutabaga, but none have come as close to satisfaction as these humble yuca fries. Sliced thick and served with a chipotle- lime aioli dipping sauce, they are addicting, like all fries should be.

PRETZEL BITES | Peter and Sons Sandwiches in Glassboro

Pretzels get a lot of love at this family-operated restaurant and when made bite-sized, they are even more irresistible. Here, they've elevated cut-up Federal Pretzels with both a savory and sweet option: topped with ribeye steak, bacon, cheese and roadhouse sauce or deep-fried and coated in cinnamon sugar, respectively. Either way, just step away from the mustard.

QUICHE | Jersey Java & Tea Co. in Haddonfield

The Quiche & Tell bakery line was inspired by customers' requests for all-natural baked goods, and the love in each savory tart is obvious with every bite. You can't go wrong with any of the daily options but you've gotta try the creamy goat cheese and red pepper quiche.

BREAKFAST SANDWICHES | Wicked Bagelz in Westampton

These mammoth sandwiches start with bagels boasting flavors like Fruity Pebbles, French toast or Oreo. The Wicked Fox has three kinds of meat, eggs, cheese and wing sauce while the Wicked Regret piles on heaps of fried fare. Or dig into the Wicked Stoner, a leveled-up McGriddle between two pancakes.

PANCAKES | Amy's Omelette House in Burlington and Cherry Hill

Do yourself a favor and order one dine-in breakfast and one to take home because no one should have to choose between the build-your-own pancake station and Berry, Berry pancakes. Or pumpkin pancakes and bacon cakes. Or Nutella Stackers and chocolate chip pancakes. Or …

CROQUETTES | Cluck Werks in Haddonfield

This pop-up restaurant defies convention with fancy but unfussy fare. Its delicate and flavorful croquettes are filled with goat cheese, crusted in panko and served with lavender honey and crushed walnuts.

ARTISAN CHOCOLATE | Mecha in Haddonfield

This is no kid's candy store. This is for chocolates that pair perfectly with a bottle of wine or chocolatier-selected gift boxes hand-picked for someone special. Whether it's ganaches, caramel-filled pieces or seasonal specialties like peppermint bark and coconut eggs, Mecha has exactly what your tastebuds want.

BREAKFAST | Kitchen 87 in Mount Holly

Come for the most important meal of the day, stay for the homey environment that turns first-time guests into regulars—though the crab cake eggs benedict, cannoli French toast and chicken and waffles do a good job commanding repeat business on their own.

BURGERS | B-Uno's in Burlington and Mount Holly

There isn't an uninspired dish on the menu, but the burgers—made with beef, turkey, chicken or veggie patties—are the stars. The best eschew conventional rolls, like the Quesadilla Burger sandwiched between two pico de gallo-filled quesadillas or the French Toast Burger's marriage of sweet and savory.

COOKIES | Two Sweet Boutique in Deptford

There are plenty of winners in the lineup from the chocolate chip with sea salt and the frosted funfetti, but we often dream about the sinfully delicious peanut butter and jelly cookies. And the super soft ricotta cookies. Did we mention the cannoli cookies? Yeah, those too.

QUESADILLA | Ma and Pa's Tex Mex BBQ in Mount Laurel

This Rancocas Woods eatery brings a taste of southern border cuisine to South Jersey and their Triple Decker quesadilla is quite the menu item. A tortilla is topped with sharp yellow cheddar, then chicken, then white cheddar. Then another tortilla is topped with yellow cheddar, brisket and white cheddar before the whole thing is placed into a third tortilla and grilled.

CREAM PUFFS | Napoleon's Cremepuffery in Lindenwold

Filled to order, these delicate works of art are piped full of everything from vanilla, chocolate and pistachio to seasonal flavors like strawberry and pumpkin before being dusted to perfection with powdered sugar. Don't be surprised if you see us in line ordering a couple extra to devour on the walk back to the car.

BURRITO BOWLS | Amigos in Wenonah

Well known for their intensely flavorful empanadas, the burrito bowls at this unassuming spot are also worth the spotlight. Think slow-cooked pork in a sweet chili sauce with cheese, rice and black beans or chicken covered in a homemade chipotle ranch sauce with sautéed onions, melted cheese and pico de gallo.

PIZZA ON THE GO | Il Fueco Dentro

This mobile wood-fired 900-degree oven on wheels serves up some of the best pizza we've eaten in recent memory. Thin crust, slightly charred and topped with everything from bacon, scallions and honey to a signature chunky tomato sauce with garlic, red pepper flakes, fresh mozzarella and basil.

CREPES | Charlie's Crepes in Merchantville

There's nothing run-of-the-mill about the crepes at Charlie's. With sweet options like the blueberry and blackberry pie with vanilla custard cream, whipped cream and oat crumbles to savory delights like the chicken mole with a fried egg and guacamole, they are clearly a notch above the rest.

HUSH PUPPIES | Loupy's Crabs, Seafood and Catering in Marlton

Nothing complements an order of freshly steamed crabs or a pound of bay-seasoned shrimp like an order of hush puppies. And as if we need more encouraging to sink our teeth into these delectable deep-fried cornmeal orbs, Loupy's serves them up with a side of honey butter for good measure.

CHICKEN TENDERS | Colbie's Southern Kissed in Mount Holly

Once word broke that celeb chef Fabio Viviani and former Phillie Ryan Howard were opening up this chicken spot, the long lines began to form. Well, the wait was worth it once we were able to nosh on these crispy tenders breaded in Viviani's secret blend of spices that take them from ordinary to extraordinary.

BARBECUE | Macona in Collingswood

Chef Cory Reuss is always cooking up something special and has no problem showing a little creativity along the way, whether in the rotating lineup of rubs and sauces he uses or when he steps outside the box to create showstoppers like his recent chorizo and burnt ends sandwich with jalapeño, queso fresco, a fried egg and refried beans.

WATER ICE | Diane's Water Ice in Voorhees

Diane's has been an institution in South Jersey for nearly 30 years and it's no wonder why; the water ice's consistency is unparalleled and bursts with flavor no matter if you're keeping it simple with a lemon and cherry mix or trying one of their more adventurous flavors like vanilla raspberry truffle.

ICE CREAM SANDWICH | Cups and Cones in Marlton

Forget about those ice cream sandwiches wrapped in the white paper that you grew up with. Here, they place vanilla ice cream and Nutella between two homemade vanilla pizzelles before dipping one end in chocolate for an indulgence you won't soon forget.

NACHOS | Smoke BBQ in Audubon

Trying to decide which style of nachos at Smoke is the best is like trying to pick your favorite child. Crunchy tortilla chips are piled with your choice of smoked brisket, pulled pork, smoked chicken, smoked chorizo or pork belly along with melty cheddar cheese, fresh queso, tomato, green onion and both poblano and sour cream.

PASTRIES | Dulce Artisanal in Collingswood

If we had to use one word to describe Dulce's pastries, it would be sublime. Highlights include the caramelized white chocolate bread pudding and the fruit galette, but be sure to stop by on the weekends when you'll find the pistachio honey croissant or the guava cheese Danish—two of our absolute favorites.

CUPCAKES | Stella Baking Company in Washington Township

If you're in charge of dessert for your next family get-together or just want to treat yourself we can't recommend these cupcakes enough. The red velvet and triple chocolate are amazing, but be sure to keep an eye out for the flavors of the week and the "boozy" infused offerings that just add to the guilty pleasure.

PIES | Penza's Pies at the Red Barn Café in Hammonton

We're suckers for a good ricotta pie and no one does it better than Penza's where we can get them with everything from blueberries and peaches to pineapple and strawberries. And the rest of the menu shines as well with the stellar double crusted apple or our springtime favorite coconut custard.

TACOS | San Pedro Tierra Mexican in Bellmawr

One bite into these tacos and you know this place is the real deal. Well-made soft tortillas envelop options ranging from homemade chorizo and deep-fried pork carnitas to grilled steak and the too-often overlooked beef tongue.

HOT DOGS | Alaura's Kitchen in Pitman

South Jersey isn't exactly known as a hot dog haven, but this Pitman eatery is doing its best to fill the void. We love their namesake dog with homemade chili, pickled jalapeños and cream cheese as well as the Cowboy Dog topped with bacon, cheddar cheese, fried onions and barbecue sauce.

GYRO | Black Olive in Voorhees

After eating a gyro from Black Olive, all the others we've tasted just seem to pale in comparison. Perfectly seasoned lamb is shaved thin and slid into a slightly toasted pita with lettuce, sliced tomato, slivers of red onion and gobs of fresh tzatziki.

CHARCUTERIE BOARDS | Versi Vino in Maple Shade

We love visiting this wine bar for a glass of pinot noir and the create-your-own charcuterie boards where nutty Manchego and creamy goat cheeses are just some of the options to pair with slices of cured wild boar or shavings of beef crusted in porcini and black pepper.

HOAGIES | Pal Joey's in Sewell

We've been eating Pal Joey's since they were located on Broadway in Pitman many years ago and we still can't get enough. The Italian and roast beef hoagies are our go-tos, but we also love the thinly sliced eggplant with roasted peppers and sharp provolone stuffed into a seedy Sarcone's loaf.

PANINI | Miel Patisserie in Cherry Hill

After stopping in for macarons one day, we decided to give Miel's panini a whirl and we haven't looked back since. The London broil with three different kinds of mushrooms and Parmesan Reggiano on sourdough tastes even better than it sounds and the roast turkey with Dijon, munster cheese, tomato and roasted peppers also doesn't disappoint.

CHICKEN CUTLET SANDWICHES | Boaggio's Bread in Mount Laurel

These bread bakers also know how to make some pretty dynamite chicken cutlet sandwiches including the addictive Richie B—cutlet, cheese and stuffed long hots—or the tantalizing Donna Maria where the breaded chicken stars alongside peppery arugula, sweet fig jam and silky goat cheese.

COCKTAILS | Yokohama in Maple Shade

Turns out the drinks at this mainstay are just as inventive as the signature sushi rolls. We're talking martinis made with Hendricks Gin, cucumber, elderflower and a splash of lime juice and Maker's Mark mixed with muddled blackberries, fresh mint, honey and ginger ale.

HEALTH AND BEAUTY

SALON | Rizzieri in Moorestown and Washington Township

The highly talented stylists at Rizzieri know how to make you look your best whether you've been a client for years or are sitting down in their chair for the first time. Just be prepared for the many compliments you'll receive from family and friends as you show off your new tresses.

BARBERSHOP | Electric Barbering Company in Moorestown

In the short time they've existed along Moorestown's main drag, this shop has built up a loyal clientele of discerning customers who travel near and far for clean-as-a-whistle straight razor shaves and quality cuts where attention to detail makes all the difference.

MASSAGE | Artistre Salon and Spa in Mount Laurel

You'll enter into a state of absolute bliss as the massage therapists here unlock those trouble spots and send your body into full relaxation mode. We're especially fans of the therapeutic myofascial release which targets chronic pain by relaxing your muscles and increasing blood flow.

CUSTOM FACIALS | Tranquility Salon and Spa in Hainesport and Voorhees

The estheticians at Tranquility understand that individualized skin care is important, which is why they'll work to find a treatment that will address your specific issues. Think chemical peels to help unclog pores, exfoliating treatments to target acne or Vitamin C masks to help tighten and firm your skin.

MEN'S FACIAL | Spavia Day Spa in Moorestown

This rejuvenating treatment starts with a thorough cleansing and an exfoliating mask to replenish the skin before giving way to a facial massage using rehydrating moisturizers. Who says that men don't like to pamper themselves?

WAXING | In the Village in Mullica Hill and Woolwich

This is one beauty treatment we'd rather not do at home (remember that scene from Friends?), so we rely on the pros at this salon and spa—in operation for almost 25 years—who expertly remove unwanted hair from our brows, face, under arms, legs and bikini area for a smooth finish, without the screaming.

MANI/PEDI | Nail Sabella in Washington Township

For many people, nails are a blank canvas, perfect for representing a mood or holiday theme, and the technicians here can make any vision come to life. They offer everything from classic manicures and spa pedicures to dip powder, airbrushing and holographic designs, leaving our hands and feet looking like priceless pieces of art.

SKIN TREATMENTS | Ageless Skin and Laser Center in Sewell

Whether concerned with fine lines, acne scarring, age spots or looking for a healthier glow, patients seek Dr. Danielle Brenza's gentle yet effective approach. Using the latest innovations in aesthetic medicine, including laser skin rejuvenation, microneedling, platelet-rich plasma therapy and specialty facials, this med spa delivers renewed confidence for all patients.

HAIR COLORING | Suede Salon and Spa in Marlton

The artists here are obsessed with the hottest trends in hair color, and your tresses are their canvas. From glazes to highlights, from custom balayge to corrections, the multidimensional color of your dreams is just a visit away.

EYEBROWS | Dream Spa in Cherry Hill

Owner Colleen Kelleher Sparks combines her industry experience with her desire to ensure clients not only look but also feel their best. And when it comes to well-groomed eyebrows, it's not just about waxing: Careful brow framing, tweezing and tinting mean each set of brows suits each client's face.

MAKE UP | Thrive Salon in Cherry Hill

Thrive's menu of services is extensive but it's the salon's make-up options that take it to the next level. From lash extensions to special-occasion full-face make up, looking flawless is Thrive's specialty. They even offer lessons so you can learn how to contour, highlight and blend like a pro.

PILATES | Pilates Plus Restoration Studio in Marlton

After spending months in the house during quarantine, our bodies could use a good stretch and the array of classes here—both in-person and virtual—are kept to small groups (or private), meaning you'll receive plenty of personalized attention in your quest to become longer and leaner.

BOXING CLASSES | Smart Bodies Personal Training Center in Marlton

The trainers at Smart Bodies have been whipping our butts into shape for years now, but we have become obsessed with their cardio-pumping boxing classes. The session definitely drains the body, but you'll instantly feel rewarded once you finish the round and know that you gave it more than a puncher's chance.




LIFESTYLES

CHILDREN'S THEATER | Broadway Theatre in Pitman

The stage is lit once again at this historic theater and its lineup for the rest of the year not only brings classic children's tales to life, it instills the importance of arts and culture at a young age. For our money, it's the best ticket in town.

PADDLEBOARD RENTAL | Good Vibes Paddle Company in Medford

The first time we tried stand-up paddleboarding, we instantly became hooked. Now, we love heading over to Medford, grabbing a board for a couple hours and hitting the lake for a truly relaxing way to spend time out on the water.

FAMILY FUN | DiDonato Family Fun Center in Hammonton

The 29-lane bowling alley, underrated restaurant and outdoor train ride would be enough of an attraction for most, but come Halloween, Christmas or Easter, the place transforms into a themed wonderland that will create lasting memories for years to come.

COOKING CLASS | In My Grandmother's Kitchen in Merchantville and Moorestown

If you ever wanted to learn to make your own pasta, allow Jolynn Deloach to show you the techniques she learned spending time alongside her grandmom. Classes are limited to seven people, so you won't get lost in the shuffle as you learn the finer points of making gnocchi, fresh lasagna and more.

PET RESORT | K9 Resorts Luxury Pet Hotel in Cherry Hill

Planning a trip brings excitement for families, but it can also create anxiety for pet owners in need of boarding. This veterinarian-recommended resort has created a home-away-from-home for pets, where accommodations can include luxury amenities such as in-suite TVs and outdoor views, and guests can partake in all-day group play or private activities. Now, all you have to do is enjoy your vacation.

SENSORY-SAFE PLAY | We Rock the Spectrum in Audubon and Mount Laurel

These play spaces bring children of all abilities together in a safe environment. Those with sensory processing disorders can explore equipment—suspended swings, trampolines, zip lines and a crash pit—that builds strength, improves hand-eye coordination and fine motor skills while having the kind of carefree fun that every kid is entitled to.

ICE RINK | Igloo Ice Rink in Mount Laurel

The ample freestyle hours, supportive Learn to Skate programs, Olympian-studded coaching staff and all-ages hockey leagues make these immaculately maintained twin rinks perfect for dedicated skaters, while plenty of public ice time offers the recreational crowd a chance to discover the joys of skating, too.

MUSIC LESSONS | NJ School of Music in Cherry Hill and Medford

The oldest music school in South Jersey features passionate, dedicated instructors whose love of their craft underscores every lesson. They teach all kinds of instruments and styles, and a board-certified music therapist is on staff for private sessions.

RETAIL

WOMEN'S CLOTHING | Tehen in Cherry Hill

Fashionable women in South Jersey have long flocked to Tehen to grab the latest looks from L'Agence, Alice + Olivia and many other haute brands. And with plenty of shoes from the likes of Tory Burch, Donald Pliner and Vince Camuto, you'll have no problem completing your look from head to toe.

MEN'S CLOTHING | Nine North in Haddonfield

This shop carries quality menswear from staples like Greyson and Paige, offering a mix of understated styles ideal for the gentleman who likes to stand out from the crowd without being overly flashy.

CHILDREN'S CLOTHING | Melange in Haddonfield

Whether shopping for newborns or the toddlers in your brood, this boutique has you covered with on-trend styles that prove you're never too young to look like a million bucks. And the unique collection of gifts and accessories sure beats anything you'll find in any of the big box stores.

SWIMWEAR | Cameo Water Wear in Marlton

No matter your style or shape, you'll have no trouble finding your next bikini, one-piece or cover-up at this specialty store where the sizzling looks will have you turning heads no matter if you're lounging poolside or with the sand between your toes.

ACCESSORIES | Alicia DiMichele Boutique in Marlton

From the oversized totes that channel "good vibes only" to the "cheaper than therapy" wine cups, this is a one-stop shop for playful accessories that show a little personality. It's also a great place to grab a hat for the beach, a pair of sunglasses or a whimsical charm bracelet.

FLOWER SHOP | Moorestown Flower Shoppe in Moorestown

In search of the perfect bouquet to mark that special occasion, but don't know where to begin? Allow Mary Zoltowski and her expert team to exceed your expectations with well-crafted arrangements that will not go unnoticed.

FRAMING SHOP | Sutherland Framing & Fine Art in Voorhees

If you're looking to preserve that fine art print or perhaps encase your new autographed Joel Embiid jersey, you're in good hands with owners John and Natalie who have been helping South Jersey residents bring museum quality framing to their walls for decades.

HOME FURNISHINGS | Nastasi's in Oaklyn

Furniture shopping can be a real drag, and while Nastasi's might not be where you start your journey, it should definitely be your final stop. From functional pieces to elegant offerings, if you can't find something on one of the store's three floors you're just not looking hard enough.

SPORTS COLLECTIBLES | Evan's Sports Cards and Collectibles in Voorhees

The popularity of sports cards is at an all-time high and you'd be hard-pressed to find people more knowledgeable about the hobby than at Evan's, which also has wall-to-wall memorabilia for fans of any team and any sport.

GIFT SHOP | Occasionette in Collingswood

We all know someone who is hard to buy for, so we make this curated gift shop our first stop. Filled with home decor, stationery, candles, jewelry, artwork, cookware and more, Occasionette has treasures throughout and a helpful staff who can point out the unexpected but perfect gift for that certain someone—and maybe one or two things for ourselves.

PET STORE | The Principled Pet in Collingswood

The well-being of our pets is important and we only want the best for their nutrition and playful needs, which is why we appreciate their wide selection of organic and ethically sourced products, many of which are made in the U.S. Whether seeking a better quality dry food for our cat or chew-friendly antlers for our dog, the owners provide a shopping experience that is superior to any chain.

NURSERY | McNaughton's Garden Center in Cherry Hill

The pandemic had plenty of us giving our space a new look, including landscaping. A stroll around the vast acreage of healthy flora at McNaughton's offers annuals, perennials, shrubs, houseplants, vegetable plants and all the soil, mulch, stones and tools needed to turn any yard into an oasis, and any thumb green.

STATIONERY | Made of Paper Design in Washington Township

Life's most special occasions call for a custom-designed announcement or invitation that is as unique as the people celebrating. Invitation suites can suit any budget and style preference, from laser-cut paper to handmade watercolor, and can be assembled, stuffed, sealed and sent directly from the shop, making your to-do list even shorter.

BRIDAL SHOP | Country Way Bridal in Haddonfield

There are more than dresses to say yes to here: Check out the shoes, veils, jewelry and accessories that make the big day feel even more special. This one-stop bridal shop bursting with options is a must-visit for any bride-to-be—and her bridesmaids, the flower girl and the mothers of the betrothed, too.

HIGH-END CONSIGNMENT SHOP | Second to None Boutique in Marlton

For a diligently curated selection of designer-label clothes, shoes and bags without the designer-label prices, look no further than this boutique. It errs on the side of current styles, though your chances of scoring an incredible vintage find are excellent since the inventory constantly changes.

BIKE SHOP | Peddler's Shop in Deptford

Peddler's Shop has everything cyclists need: parts, frames, accessories, apparel, services, repairs and more bikes, plus loads of expertise. That expert knowledge paired with a friendly, accessible staff is what keeps customers coming back—often for generations—and the reviewers raving.

OUTDOOR FURNITURE | Barlow Tyrie in Moorestown

With more and more folks extending the look and feel of their home to their outdoor living space, this high-end shop is the place to find exquisite furniture, accent pieces and more to help bring your backyard to life.

2021 BEST OF THE BEST READERS' PICKS

BREWERY

Tonewood, Oaklyn

BRUNCH

Sabrina's Café, Collingswood

CAKES

Sweetsboro Pastry Shoppe, Swedesboro

CANDY / CHOCOLATE

Reily's, Medford

CASUAL DINING

Joe's Pizzeria and Bistro, Marlton

COFFEE SHOP

Revolution, Medford

GOURMET FOOD MARKET

Haddon Culinary, Collingswood

HAPPY HOUR

Giumarello's, Westmont

HIBACHI

Akira, Voorhees

ICE CREAM

Daddy O's, Marlton

ITALIAN RESTAURANT

Joe Italiano's Maplewood, Moorestown

PASTRIES

L&M Bakery, Delran

SUSHI

Sagami, Collingswood

WATER ICE

Dot's Homemade Ice Cream and Water Ice, Woodbury Heights

CHILDREN'S BOUTIQUE

A Little Whimsy, Haddonfield

CIGAR SHOP

Belvedere Cigar Lounge, Lawnside

DANCE STUDIO

Artists in Motion, Cherry Hill

EVENING WEAR

Marlene's Dress Shop, Collingswood

FLIGHT LESSONS

Freeflight Aviation, Medford

JEWELRY

Haddonfield Fine Jewelers, Haddonfield

PET STORE

Ahead of the Pack, Haddonfield

PROM WEAR

Jan's Boutique, Cherry Hill

WOMEN'S CLOTHING

Maxwell James, Haddonfield

EYEBROWS

Muskan Eyebrows, Cherry Hill

FACIAL

Skintegrity, Haddonfield

GYM / WORKOUT CENTER

Grit Fitness and Performance, Cherry Hill

HAIR STYLING

Anthony J. Salon, Sicklerville

MAKEUP

Blush Ink Permanent Cosmetics, Cherry Hill

MANICURE / PEDICURE

Dolce Nail and Spa, Wash. Twp.

Click here to subscribe to the free digital editions of South Jersey Magazine

To read the digital edition of South Jersey Magazine, click here.
Published and copyrighted in South Jersey Magazine, Volume 18, Issue 7 (July 2021)

For more info on South Jersey Magazine, click here.
To subscribe to South Jersey Magazine, click here.
To advertise in South Jersey Magazine, click here.

Author:

Matt Cosentino, Liz Hunter, Madeleine Maccar and Peter Proko
Archives
---
Who's Who in Health Care
Former Shawnee star Doolittle Calls It A Career
Camden County College welcomes Baseball Hall of Fame
South Jersey Football Games of the Week
Out & About
QB Ronnie Borden is Back in the Game
Should fans be worried for the Phillies bullpen?
South Jersey Football Games of the Week
A look at South Jersey's Top H.S. Girls' Soccer Teams
Out & About
Eagles will be fine after close call in opener
High School Football Games of the Week
Is it Super Bowl or bust for the Eagles?
What's New in South Jersey?
From New Jersey to Nashville
More...