The Bijan Robinson-Eagles debate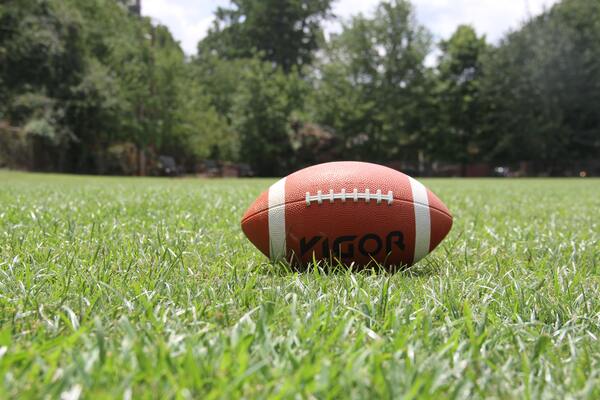 The Philadelphia Eagles have two first round picks, No. 10 acquired in a trade with New Orleans and their selection at No. 30. One of the big debates is whether they should select Texas junior running back Bijan Robinson.
He is considered among the top running backs to come into the draft in many years. Many analysts rate him among the top five players in the draft, but he has gotten points deducted simply because of the position he plays.
Teams are placing less priority on running backs in the pass-happy NFL, but that doesn't mean they aren't important.
The prevailing theory goes that a running back wears down and by the time he is eligible for a second contract, it's usually time to look for his replacement.
There is something to this theory, but there are some players worth drafting high and Robinson is one of them.
It would be a surprise if the Eagles selected Robinson at No. 10, but what if they traded down, got a pick in the 15-17 level, would they take him there?
The Eagles history suggests no, but general manager Howie Roseman has made so many astute moves, that nothing should be counted out.
And count this reporter in the Robinson camp. He is worth taking at 10 and would put the Eagles offense over the top.
Robinson, measuring in at 5' 11" and 215 pounds, ran a 4.46 40-yard dash and . had a vertical jump of 37" and a broad jump of 10' 4".
What has scouts raving about him is that Robinson is a three-down back, who also could be a major factor in the passing game. He is also a running back who gets good grades for pass protection.
For those suggesting that it would be a wasted pick and there are other needs, just go back to the 2022 Super Bowl. In the Eagles' 38-35 loss to Kansas City, the Chiefs rushed for 158 yards (6.1 avg.) and one touchdown (by Vineland High grad Isiah Pacheco, who had a game-high 76-yards rushing and averaged 5.1 yards per carry).
Conversely, the Eagles rushed for 115 yards (3.6 avg.) and three touchdowns.
Take away the 70 yards rushing and three touchdowns by Jalen Hurts and the running backs rushed for 45 yards (2.6 avg.).
The Eagles signed free agent running back Rashaad Penny, who has been good when he has been able to stay on the field, but his durability is a realistic concern. They also return Kenneth Gainwell, Boston Scott and Trey Sermon.
None of these four backs should be confused with Robinson.
This season, running behind a Texas offensive line, Robinson rushed for 1,580 yards (6.1 avg.) and 18 touchdowns. He also caught 18 passes for 314 yards (6.5 avg) and two scores. And again, Texas didn't have stellar quarterback play either.
Keep in mind that the Eagles are a running team, led by Hurts, who rushed for 760 yards (4.6 avg.) and was tied for second in the NFL with 13 rushing touchdowns. The Eagles were fifth in the NFL in yards rushing per game (147.6). They averaged 4.6 yards per rush and led the NFL with 32 rushing touchdowns.
The Eagles lost leading rusher Miles Sanders, who signed a free agent deal with Carolina. Sanders was fifth in the NFL in rushing with 1,269 yards. He averaged 4.9 yards per carry and rushed for 11 TDs.
Even though Sanders wasn't much of a postseason factor (16 yards rushing on 7 attempts in the Super Bowl), he provided great production. Sanders was a second round pick and the Eagles got four years of service and have moved on.
With a first round pick, the Eagles could control Robinson for five years if they pick up the fifth year option.
Many are suggesting he is a luxury pick and the Eagles have greater needs.
Yet having Robinson would make an already explosive offense, nearly unstoppable.
There are reports that Robinson made a visit to the Eagles during the pre-draft process. That doesn't definitely mean the Eagles are interested in drafting him, but they are at the least doing their due diligence.
Offenses win in the NFL and Robinson would be a finishing touch for the Eagles.
No, taking a running back in the Top 10 isn't a move most would make, but when there is an exceptional player, then an exception should be made.
Author:
Marc Narducci
Archives
---
Who's Who in Health Care
Former Shawnee star Doolittle Calls It A Career
Camden County College welcomes Baseball Hall of Fame
South Jersey Football Games of the Week
Out & About
QB Ronnie Borden is Back in the Game
Should fans be worried for the Phillies bullpen?
South Jersey Football Games of the Week
A look at South Jersey's Top H.S. Girls' Soccer Teams
Out & About
Eagles will be fine after close call in opener
High School Football Games of the Week
Is it Super Bowl or bust for the Eagles?
What's New in South Jersey?
From New Jersey to Nashville
More...