Overturned Tractor-Trailer On Turnpike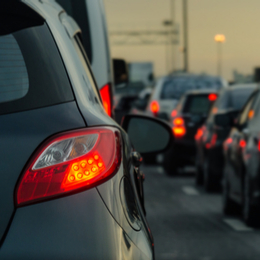 ROBBINSVILLE, N.J. (CBS) – An overturned tractor-trailer on the New Jersey Turnpike is blocking the ramp to I-195
The trailer overturned on the ramp near exit 7a to I-195.
Officials say the truck was carrying cardboard.
There have been no reported injuries.



Author: http://philadelphia.cbslocal.com/2017/11/09/overturned-tractor-trailer-turnpike/


Archives
---
Dream Drives: The Army Reserve...
Washington Township, Uber Team Up To...
PECO Service Completely Restored...
Northeast May See Another Winter Storm..
Winter Storm Leaves Thousands In The...
Pop-Up Ice Sculpture On Display At...
New Jersey Crews, Homeowners Deal With..
10-Year-Old Boy Accused Of Threatening..
2 Gloucester County School Districts...
Officers On Leave After Video...
Voorhees Community Brainstorming...
New Jersey Senate To Vote On Property...
Camden County Announces Wide-Reaching...
Alleged Racist Videos Prompting...
Tractor-Trailer Leaks Tar On I-295...
More Articles