South Jersey Dining Guide
Golden Forks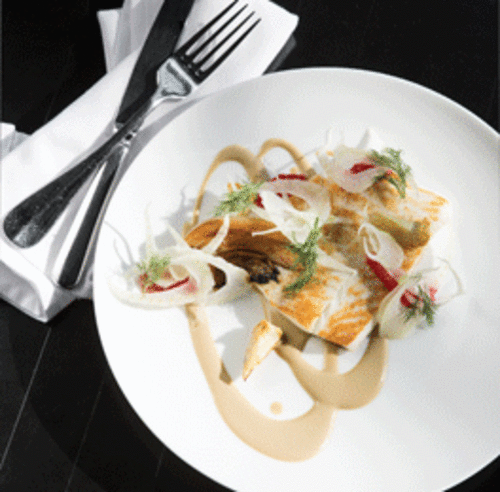 •

2014 Golden Fork Awards: Good As Gold

Have you ever sat down at a restaurant, been handed the menu, and after staring at it for a while, been unable to decide what to order? Well, we've got you covered.

For this year's installment of our annual Golden Fork Awards, we ate our way across South Jersey to be able to suggest the dishes that should be on your radar the next time you venture out for a quality meal. Here we present appetizers, entrées and desserts from our favorite restaurants at the moment. We even went as far as to plan your entire meal from start to finish at some of the eateries. From Italian to Indian, Continental to Chinese, we promise these 55 mouthwatering plates will linger in your mind like an amazing recurring dream.

• Gold Standard: Golden Forks 2013
• Golden Forks 2012
• 2011 Golden Forks
• 2010 Golden Fork Awards



Palate – Restaurant Reviews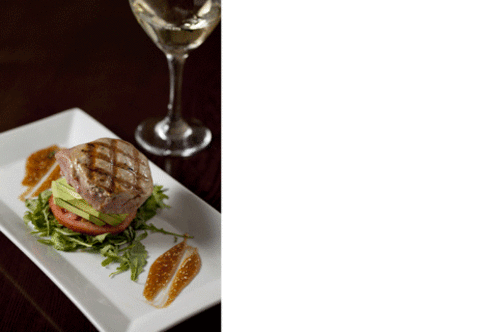 •
Palate Review: Rexy's Restaurant and Bar
A Dining Review
Rexy's: It's one of those South Jersey spots that everyone seems to know. Some may call it an institution, with stories about Broad Street Bullies blending with more than 70 years of memories. For me, I remembered Rexy's as a go-to spot for my family, an old-school bar that was good for a quick sandwich or some wings and not much more. That was until I stopped by Rexy's a few weeks ago, and found the "dive" bar that I grew up with completely gone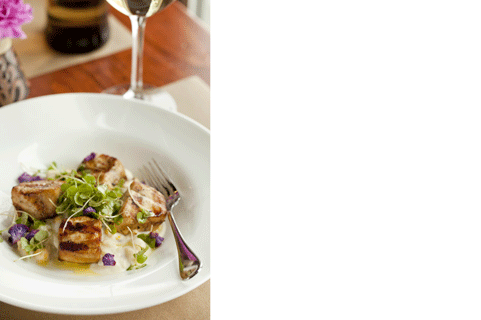 •
Palate Review: Osteria
A Dining Review
My first trip to Osteria Moorestown was just two days after it first opened its doors. With the smell of paint still in the air, I grabbed a seat at the bar and watched the seats around me slowly fill up with diners as curious as myself about this new restaurant with an already-famous name.
As chef Marc Vetri himself slung pizzas in the open kitchen behind me, with his longtime partners Jeff Michaud and Brad Spence working the pass, I got caught up in a conversation with a neighboring couple. The pair had canceled their birthday dinner plans at the flagship Osteria on Philadelphia's Broad Street to eat here, at the Moorestown Mall.
•
Palate Review: Woodbury Station Café
…A Dining Review
One of my favorite sights is the old Woodbury Train Station, which has visually changed very little since its creation in 1883. That's where you'll find the Woodbury Station Café, a tiny little dining room built right alongside the old tracks. After the train station was restored to its glory in 2000, Pat and Lonnie Finney stepped in and turned the spot into a French-inspired restaurant in 2009. Originally just intended as a brunch and lunch spot, the Finney family—who also own Woodbury's Gia Nina's and Speranza in Westville—added dinner to the agenda in recent times.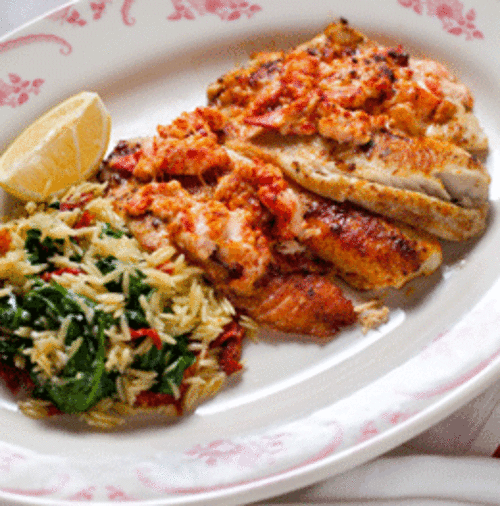 •
Palate Review: Maggiano's Little Italy
…A Dining Review
Don't expect your ordinary, run-of-the-mill eateries. These chains are some of South Jersey's dining gems. One of those spots is Maggiano's Little Italy, an Italian eatery that has earned a reputation for serving up family-style meals, large portion plates for sharing that draw in large parties and hungry families. But the restaurant also serves up an extensive list of entrées and options aimed at all ages.
Palate Features
---
• Cool Down with Seasonal Summer Cocktails
• Dynamic Drinks: Cheers!
• Good Buy: Drink Up
• Wine & Spirits


• Side Dish
• Side Dish: Getting Personal
• National Hot Dog Day in South Jersey
• Side Dish: Out to Eat



---
Remarkable Restaurants
• Safe Bets
• Gold Standard: Golden Forks 2013
• Golden Forks 2012
• Winning Atlantic City Restaurants



Locate a Restaurant

Search through 1000s of listings of great South Jersey-area restaurants by cuisine or location and get the latest reviews from local residents.

You can also add your own review! You can also find menus, coupons, and links to some of the area's top restaurants' websites...
User Restaurant Reviews
Add Your Review Now

Or check out Hundreds of local restaurant reviews
from South Jersey Residents

• Passariello's
I love this restaurant. When I have a busy day of running errands with my three children I know that Passariello's is there for me. Within ten minutes of entering the restaurant everyone is seated ...

• AVION RESTAURANT
What a wonderful idea to have a restaurant with lots of windows to view the small planes take off and land! It would bring out the kid in any adult. This place would always be on the top of my list ...

• ANTONIETTAS AT THE WARWICK
I stopped in one night before the restaurant closed and thought maybe the cook had left for the day. The food was nothing like it used to be and the overburdened waitress made us feel like we were luc...