Job Fair Saturday At Bancroft Facility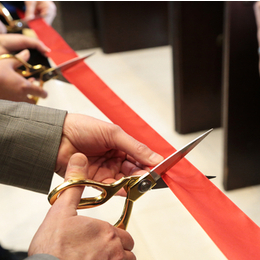 MOUNT LAUREL, NJ (CBS) — Bancroft healthcare services will soon be relocating from their current headquarters in Haddonfield to a new facility in Mount Laurel. As part of the move, they're hosting a job fair Saturday.
Five hundred jobs all told are coming to the new Bancroft campus on Walton Avenue. Given that they deal primarily with special needs children, the job specs are pretty specific.
"We're looking to do about 150 to 200 interviews this Saturday for a variety of positions to include direct support personnel or professionals, behavior specialists, nursing professionals and special educators," Dennis Morgan, Senior VP for Children's Services told KYW Newsradio.
Plans are to open the new facility in time for classes to begin right after the Christmas holidays. The job fair, at the Mount Laurel facility, is set from 10 a.m. till 2 p.m. on Saturday.
Bring along your resume.



Author: http://philadelphia.cbslocal.com/2017/11/14/job-fair-saturday-at-new-bancroft-facility-in-burlington-county/ - David Madden


Archives
---
1 Suspect Dead, Another In...
Deadly Overturned Truck...
1 Injured In Bus Fire On...
Sports Betting Is Now Live...
Deptford Shoplifting Suspect..
2 Dead Following Small Plane..
Philadelphia Man Arrested..
New Jersey Looking To...
Sinkhole Nearly Swallows...
NJ Gov. Murphy Gives No...
Police Involved Shooting At...
Cherry Hill Mother, Son...
5 New Jersey Beaches Under...
NJ Primary: Menendez, Hugin...
New Jersey Trying To Ban...
More Articles