Crash Forces Shut Down Of I-295 Ramp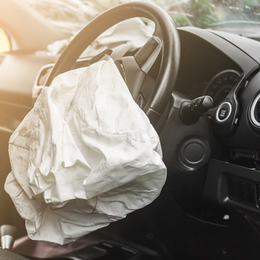 GLOUCESTER, NJ (CBS) — Police are investigating a multi-vehicle crash in Gloucester County.
Officials say the incident occurred just before 2 p.m. Sunday on Exit 10 of I-295 Northbound.
New Jersey state police say five people have been transported to area hospitals. There is no word on their condition.
Officials say all lanes on Exit 10 are closed, and motorists can expect 10-15 minute delays.
The cause of the crash in unknown at this time.



Author: http://philadelphia.cbslocal.com/2017/11/26/i-295-crash/


Archives
---
NJ Health Department Issues...
Police Searching For Missing..
Authorities: Drunken Driver...
Foreign Tick Found In NJ...
1 Person Taken To Hospital...
Murder Charge After Missing...
Hundred Attend Parade, Festival To...
Fake Cops Causing Trouble In At Least...
FBI Raids Methadone Clinic In Camden
Crews Battle House Fire In Gloucester...
Air Force Major Returns Home...
Vets With PTSD Presented Service Dogs...
Woman Arrested Following Hit-And-Run...
Arrest Made In Shooting Of N.J. Woman...
Part Of The Delaware Bay Will Turn...
More Articles