Marine Stranding Center Needs New Truck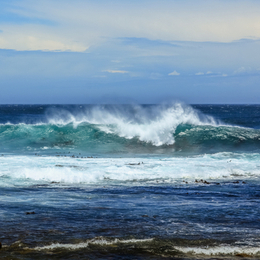 BRIGANTINE, N.J. (CBS) — The Marine Mammal Stranding is seeking a helping hand this Giving Tuesday in hopes of replacing a nearly 20-year-old vehicle that provides life-saving transport for the animals in their care.
The Marine Mammal Stranding Center has been the only organization in New Jersey dedicated to the rescue, rehabilitation and release of sick and injured marine mammals and sea turtles.
To date, the organization says they have responded to more than 4,800 calls for seals, dolphins, whales and sea turtles that washed ashore along all of New Jersey's beaches.
A big part of those rescues is their Ford F550 that was purchased back in 1999. But the Marine Mammal Stranding Center says the vehicle specially outfitted for their needs is rusting out and beyond repair.
The Marine Mammal Stranding Center, a non-profit funded by the generous donations from the community, fear the truck will break down while transporting an animal, which could have fatal consequences for the sea creature. The truck they need costs more than $100,000.
Article continues below
---
advertisement


---
The organization is hoping to gain some support from the community on Giving Tuesday, a global day of giving celebrated on the Tuesday following Thanksgiving.
Author:
http://philadelphia.cbslocal.com/2017/11/28/mmsc-new-truck/
Archives
---
NJ Health Department Issues...
Police Searching For Missing..
Authorities: Drunken Driver...
Foreign Tick Found In NJ...
1 Person Taken To Hospital...
Murder Charge After Missing...
Hundred Attend Parade, Festival To...
Fake Cops Causing Trouble In At Least...
FBI Raids Methadone Clinic In Camden
Crews Battle House Fire In Gloucester...
Air Force Major Returns Home...
Vets With PTSD Presented Service Dogs...
Woman Arrested Following Hit-And-Run...
Arrest Made In Shooting Of N.J. Woman...
Part Of The Delaware Bay Will Turn...
More Articles