Man Who Filmed Girls Gets Prison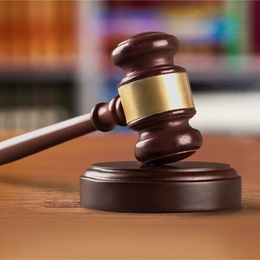 CAMDEN, N.J. (CBS) – A 39-year-old Gloucester County man received a 15-year prison sentence Tuesday for child pornography-related offenses.
Eric Ziegler of Williamstown is ordered to serve 180 months for receiving images and videos of child sexual abuse, as well as producing child pornography by using a hidden camera in his bathroom.
According to court documents, Ziegler admitted that from February 2015 to Dec. 3, 2015, he received and produced child sexual abuse over the internet that he saved to various devices in his home. Images focusing on the genitalia of several girls were produced by Ziegler using a hidden camera in his bathroom.
Ziegler must serve a lifetime of supervised release and he is ordered to pay $215,000 in restitution.



Author: http://philadelphia.cbslocal.com/2017/12/12/man-gets-15-years-in-prison/


Archives
---
Fake Cops Causing Trouble In At Least...
FBI Raids Methadone Clinic In Camden
Crews Battle House Fire In Gloucester...
Air Force Major Returns Home...
Vets With PTSD Presented Service Dogs...
Woman Arrested Following Hit-And-Run...
Arrest Made In Shooting Of N.J. Woman...
Part Of The Delaware Bay Will Turn...
Crews Investigate Fire At Facility In...
Hard Rock Hotel & Casino To Open...
South Jersey Church Hires Armed Police..
Salem County Sheriff's Office Mourns...
New Jersey Joins Multi-State Effort...
2 Philly Men Who Helped Save Swimmers...
Galloway Township Police Looking For...
More Articles