Suspect Wanted For Groping Woman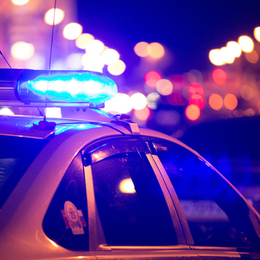 Police in South Jersey are searching for a man they say grabbed a woman's crotch while she was walking on a trail on Tuesday.
It happened around 1:40 p.m. when a 26-year-old woman as walking along the Birch Grove Park in Northfield.
That's when police say a man, roughly 20 years old, passed the woman and began to follow her.
"The male caught up to the victim and grabbed her from behind in a bear hug. The male reached around the female and grabbed her crotch," said police in a news release.
Authorities say the woman was able to fight off her attacker using a set of keys. The man then pushed the woman to the ground and fled the area leaving behind a blue bandana.
The suspect is described as a white man, roughly 5-foot-10 and clean shaven. He was last seen wearing a short sleeve white t-shirt and light gray sweatpants.
Police say the man may have scratches on his face and neck area.
Authorities have provided video of a person of interest in the case.
Anyone with any information is asked to call police at 609-641-2832 ext.147.



Author: http://philadelphia.cbslocal.com/2017/12/20/woman-groped-northfield/


Archives
---
Atlantic City Officer Fatally
Student Accused Of Threatening...
Former South Jersey Teacher...
New Jersey Watchdog Agency...
Dramatic Video Captures...
1 Suspect Dead, Another In...
Deadly Overturned Truck...
1 Injured In Bus Fire On...
Sports Betting Is Now Live...
Deptford Shoplifting Suspect..
2 Dead Following Small Plane..
Philadelphia Man Arrested..
New Jersey Looking To...
Sinkhole Nearly Swallows...
NJ Gov. Murphy Gives No...
More Articles