SJ History: Merchantville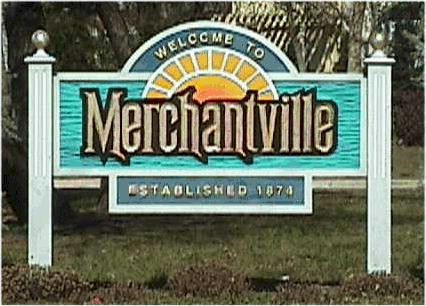 With the shopping season in full swing, it's time to examine the history of South Jersey's famous township named after one of South Jersey's favorite pastimes, Merchantville.
Merchantville was primarily made up of farmland until 1851, when rumors of a town railroad caused settlers to move to the borough. The town was originally part of Stockton Township until the citizens petitioned to make it a separate entity in 1874.
The second major growth took place in 1914 during the building of the Ben Franklin Bridge. After WWI, more development took place and more individual homes were erected. When the bridge was open in 1926, new streets and homes were built and the population began to grow. Merchantville proved an attractive area for residency with its high altitude, churches and shopping.
The first developer of Merchantville was Alexander G. Cattell. He acquired 75 acres of Merchantville's total area over a number of years. With the building of the railroad, Cattell lots were sold for $400 to $500. The first home was located on East Walnut Avenue and was built in 1869. The formation of the Cottage Building & Loan Association, magazines that promoted suburban living and the opening of a summer boarding house were other factors that attracted people to the area. This building boom is known today as the Cattell Tract, and is known for its uniquely beautiful architecture.
The Cattell Track houses can be seen on the 'Walking Tour of the Cattell Tract and are a nationally registered historic district. Most notable is the Centennial House located on East Chestnut Avenue. The Stick Style home was owned by George Crump, a hotel operator and vice-counsel to Great Britain. The house is said to have been built partially from materials salvaged from buildings at the fair.
Information collected from MerchantvilleNJ.com.
For more South Jersey History, visit our SJ History page.
Article continues below
---
advertisement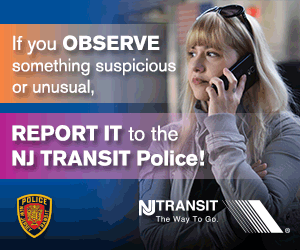 ---
Author:
Melissa Samuelson
Archives
---
New Jersey Bill Proposes Strictest Plastic Ban In the Nation
More football commitments trickling for South Jersey football players
Former Glassboro Star George Johnson Almost Vaulted Team to NFC Title Game
A Running Start
For the Love of the Game
Usual Powers on Top in Wrestling
The South Jersey Fab Four
Lighting the Way
Setting the Stage
Big Words: Twins!
Ready to Grow
Home of the Brave
How Can I Ever Thank You?
One of All-Time Best Coaches Resigns
Walk of Fame: Ella Hampton
More...