Remaking History: Batsto Mansion
Tucked away from the screeching reach of cell phones, reality television and honking highways, she stands atop a modest hill spotted with looming sycamore, oak and cedar trees, whose autumnal shedding litters her historic doorstep with their most recent generation of brilliant leaves. An ornate Victorian tower crests 116 feet above the branches, allowing those inside to see for 25 miles in all directions. She may be the last bastion of South Jersey's quiet past or even a clue to its uncertain future. She is at once both brilliant and sad, alone and embraced, treasured yet somewhat forgotten. But, as many will attest to, at least she is.
This is the Batsto mansion, a real grandmother of a structure, located at the heart of the quaint historic village of seemingly ancient homes, industry mills, peasant quarters and barns just off Route 542 in Hammonton. Batsto dates back to the Revolutionary war, where settlers mined bog iron and established a lucrative glass making industry. The village was eventually sold to William Richards in 1784, whose son Jesse built the first section of the enormous abode.
Article continues below
---
advertisement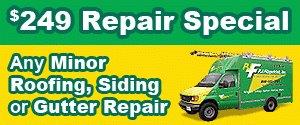 ---
After several generations of Richards' ownership, the mansion was sold to Philadelphian entrepreneur and Renaissance man Joseph Wharton in 1876. Under Wharton's watch, the structure was significantly added to, with several wings and the now-famous tower being just some of his grand attachments.
"What you see here now is what Wharton actually built and established," says Florence McNelly, superintendent of Wharton State Forest and overseer of Batsto Village. "This was his weekend getaway house and I think it shows the lifestyle of the wealthy during that period. And (Wharton) was instrumental in the development of this area and in the recognition of this area."
Wharton's contribution to the 96,000 acres he once owned—now known as Wharton State Forest—was perhaps equaled only by his passion for his third residence, the 32-room mansion. Although he purchased the building for just $14,000, the savvy philanthropist then dumped $40,000 into the remodeling, a sum roughly equivalent to a million dollars today.
Countless smiles, conversations and tears then passed through her halls. Grand dinner parties in parlor rooms of 14-foot ceilings. The pattering feet of children running up and down a swallowing staircase made of ash, oak and butternut lumber. Marriages, business deals and even deaths. These were her voices, loud and plenty.
Both the village and the mansion were purchased by the state in 1954, nearly fifty years after Wharton's death. Today, the village is an official New Jersey Historic site, listed on both the New Jersey and National Registers of Historic Places. The mansion itself became a popular destination for tourists and New Jersey history buffs alike with extensive tours through her rooms and halls held often.
In the summer of 2003 however, William Schaal, 50, of Haddonfield, went to make a visit to the mansion he had grown up admiring, only to find her doors had been shut without any indication of when they would reopen. For someone who had been deeply inspired by a fourth grade class trip to the village, this would certainly not do.
"(My fourth grade teacher) helped us to appreciate the Pine Barrens and what a beautiful treasure and resource we have right in our own back yard," says Schaal. "The mansion is just very important architecturally in South Jersey. But I also think it provides a really valuable glimpse into how the upper class lived during the Victorian period. It was just a different kind of lifestyle that is pretty much gone."
In order to assure the mansion would not follow in the footsteps of that lifestyle, fading into the musty recesses of foggy forgetting, Schaal signed up to be a volunteer at the village after a subsequent trip to the mansion the following spring yielded more of the same. Building closed; try again later.
"Any historic building is important because I really think (history) comes alive for people. I mean, why is Independence Hall important? We know what happened there, we know the players involved. But to actually stand in the same place is quite a different experience," says Schaal.
A clinical trial research manager by day, Schaal joined the ranks of some 60 Batsto volunteers in May, responsible for historic interpretation tours of the village and other various tasks. Once involved, Schaal realized the mansion had been closed in February, 2003 because the state was conducting structural studies while cataloging and appraising the contents contained therein. Once completed—and with the impetus of McNelly, whose tenure began shortly after Schaal's involvement—the first floor of Wharton's grand manor reopened to the public in October, 2004.
McNelly says she felt personally driven to thrust open the doors of the structure.
"I felt it was important, number one, for our visitors. Our visitors come here expecting that building to be open and we get dozens of inquiries on it daily," says McNelly. "Very quickly, I saw not only the need for the public, but for the building itself. It had been closed up and it's just too grand a structure to have sitting there closed up and not being valued for the wonderful history it has to tell and the beauty of it. Even our own staff was chomping at the bit to get back in."
McNelly says she is hoping to reopen the subsequent floors to the public by the spring of 2005. This dream is equaled by her desire for the state to provide a full heating, ventilation and air conditioning (HVAC) system throughout the structure, something she hopes to have underway by 2006.
"We have a wonderful collection in that building and it's being subjected to humidity in the summer, which is one of the most detrimental things that can happen--beyond moisture and animals--to a historic collection," says McNelly. "We need to get that building climate-controlled."
Cosmetically, says McNelly, the mansion is also in need of improvements. It has not yet been determined, however, when a full restoration of the structure would be possible. For the superintendent though, her job is all about one satisfying step at a time; one footfall closer to realizing the grandeur of a quieter time in this region's past.
"I'm sure there are other people who think, 'Oh, if nothing's done we're going to have to close it up and then they're going to have to spend millions to restore it.' I don't look at it that way at all. I see where there are some milestones that we can meet," says McNelly. "I would just be happy to get the HVAC system in there and get that building climate-controlled."
Patricia Stewart, Batsto village volunteer coordinator, said the efforts of volunteers like Schaal have been invaluable to not only the mansion's burgeoning success as of late, but to the entire success and operation of the village.
"I'm very blessed that most of (the volunteers) come on a weekly basis. I think there's something about Batsto that gets you hooked. The more you're there, the more you want to be there," says Stewart. "They are the cog that makes the wheel go round. Without them, we wouldn't be able to offer tours like we do. It just wouldn't be. They are the glue."
According to Stewart, over a thousand visitors passed through the mansion when it opened in October, and she is always looking for anxious volunteers who wish to lend a helping hand.
"The mansion is the topping on the cake," says Stewart. "It's the crown jewel and it's been closed for so long and now it's beginning to reopen—slowly but surely.
"If you walk through the village and really take your time and feel the peace and serenity that's generated there, you realize that's why a lot of people come. It gets them away from their daily routine."
John Morsa, resource interpretive specialist for Wharton State Forest, says he believes the mansion is a vital cornerstone to the history of South Jersey, which, in turn, is crucial to understanding our lives today.
"I think history is important in the sense that it gives you a context as to how your life is now compared to how life was then…and to give you some foresight into how things may be," says Morsa. "(The mansion) is important to showing how the families interacted with themselves and also with the people of Batsto and the role the owners played in the order of the town."
Those interested in volunteering can contact Stewart at (609) 561-0024. For more information regarding tours of the village, visit www.batstovillage.org or call (609) 561-3262.
Published in South Jersey Magazine, December 2004.
For more info on South Jersey Magazine, click here.
To subscribe to South Jersey Magazine, click here.
To advertise in South Jersey Magazine, click here.
To find out where to pick up your free copy of South Jersey Magazine, click here.
Author:
Nick DiUlio; photo by Scott Weiner
Archives
---
The Berlin Cemetery
A Southern Mansion
Fire on the Morro Castle
Pine Barrens Fire of 1936
The Legacy of Hezekiah Bradley Smith
The Powhatan Renape Indians
The `Park-In` Movie Theatre
Glassboro: A History
New Jersey Natives: The Lenni-Lenape
World War II Lookout Tower
Burlington County Prison Museum
Parvin State Park
Hollybush, the Whitney Mansion at Rowan
The History of Brigantine Beach
Haines Mill
More Articles