Voorhees


Voorhees Township is an exciting Camden County community. It's ideal for business with plenty of potential in an expanding economy. The tempo is upbeat. The word is "welcome."

The suburban community is located less than 20 miles east of Philadelphia, and midway between New York and Washington, DC. The New Jersey Turnpike and Interstate 295 provide access to the New York/Washington corridor.

State Routes 70 and 73 provide easy access to Philadelphia and southeastern New Jersey. Bus transportation and high speed rail conveniently link Voorhees Township to neighboring communities and to Philadelphia.

In the past 10 years, the population of Voorhees has increased in size to more than 28,000 people. The median family income is one of the highest in South Jersey.

Located on Long-A-Coming Road (later known as Berlin Road and Route 561), Glendale was one of the first sections in Voorhees to be settled. Stagecoaches and farmers going to market passed through. Travelers frequented a general store on the northwest corner of Long-A-Coming and White Horse roads. The Cross-Keys Tavern, another popular gathering spot, was on Long-A-Coming Road, between Glendale and Gibbsboro.

Article continues below

---
advertisement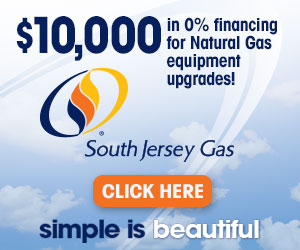 ---
Today, the Stafford Farm on the corner of White Horse Road and Evesham Avenue in the Glendale section is a cherished landmark. Its pastoral landscape of grazing horses and cattle offers a welcome respite to harried drivers in traffic passing by.
The numerous lakes and natural terrain surrounding them in Voorhees have offered a fitting setting for recreation for over 100 years. But their popularity fell as water grew polluted.
As the automobile became more common, the many lakes on the east side of Voorhees became popular destinations. Kresson Lake on Route 73 and Kresson Road was a large recreational lake in use into the 1970s. Lions Lake, next to Kresson Lake, was another large recreational area with bungalows along Dutchtown Road. Today Lions Lake and surrounding grounds comprise a township park. Cedar Lake, a large recreational complex next to Lions Lake in use until the 1970s, had its entrance off of Dutchtown Road. Ole's Ranch, off of Dutchtown Road, was a small lake front complex. It began as a dude ranch owned by Ole Larson featuring two of the largest log cabin structures in the area. In the mid 1960s television personality Sally Starr purchased the "ranch" and turned it into a restaurant/dance hall complex called "The Ponderosa." The complex failed as a commercial venture and was abandoned in the early 1970s. The vacant log cabins were destroyed by fire in the mid 1980s.
Voorhees Township offers many civic and service organizations, including the African-American Cultural Society, Citizens' Cultural & Diversity Advisory Committee of Voorhees, Moms Club of Voorhees/Cherry Hill, VFW Post 10116, Voorhees Business Association, Voorhees Newcomers & Neighbors and the Voorhees Senior Citizen Club.
Upcoming Events in Voorhees
Saturday, September 6
Woofstock 2008: Lions Lake Park, Route 73 and Dutchtown Road, Voorhees.
Woofstock is the Animal Orphanage's biggest adoption and fundraising event of the year. The organization's dogs and cats will be available for adoption and there will be many vendors, contests and prizes. Don't forget to bring your pooch too! Rain date is Sunday, September 7.
Sunday, September 7
Heritage Church Military Aid 2008, 10am to 2pm (Raindate September 14)
Free food, music, games and lots of fun. Special appearance by the Voorhees Fire Department and their trucks. 100% of all donations will go to support the families of wounded soldiers.
Saturday, September 27
The Summer Twilight Series concludes with the Township's annual Movie Night in the Park on Saturday, September 27. (Rain date October 4). The students in the Voorhees Elementary and Middle Schools will vote on their favorite movie to be shown on the big screen. The Township's Summer Twilight Series provides fun for all ages. All events take place at Connolly Park on Centennial Boulevard with plenty of free parking.
Various Dates
September 15, October 20, November 17, December 8 at 11:30 a.m.
Theraputic Massage Day – free chair massages and reflexology for cancer survivors at the Cooper Town Square Building, 931 Centennial Blvd. in Voorhees.
Various Dates
September 16, October 14, November 18 from 6:00 to 8:00 p.m.
Adult gaming club at the M. Allan Vogelson Regional Branch Library in Voorhees. Adults 18 and up, join the gaming club. Bring your own games for PS2 or GameCube, or play the library's games. Registration is required.
For more South Jersey Town information, visit our South Jersey Town News page.
View directory information for Voorhees



Author: Meghan Shaginaw

Archives
---
Pools Worth Their Salt
Do-It-Yourself Pond Kits
The Pros and Cons of Condo Living
The Rise of the Eco-Kitchen
A Lightbulb Moment
The Path to Enlightenment
Built-in Style
Specialty Mirror and Bath
Finding Your Marbles
Winning the Race for a Cure
English Elegance
Roof Masters
Bridgeton Historic District
Trendwatch 2008: Window Watching
A Day to Eat Dinner with Your Children
More...