Your Life's Work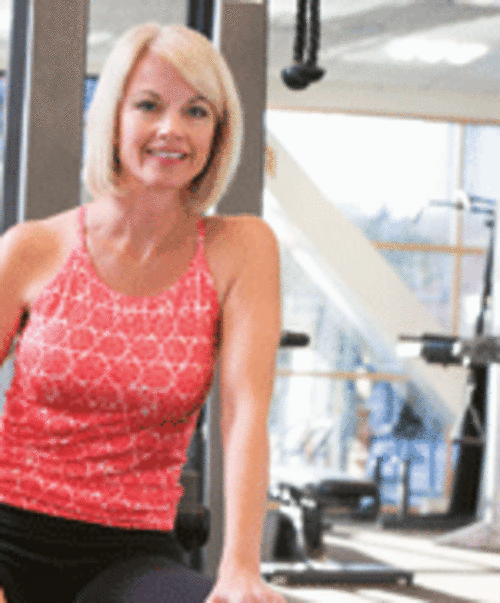 …From the pages of Fab50Plus…
Not fully satisfied with your career? Read on to see why it's never too late to finally find your calling.
Kathy Filoon worked as an executive secretary for most of her adult life -- and never really enjoyed a second of it.
"I guess I was one of those people who felt trapped," says the Atlantic City resident. "I was afraid to take chances because I had obligations. The money was good, and I needed to pay the mortgage and support my children."
In her 50s, after her two sons had finished college, Filoon began feeling braver, and the desire to do something more meaningful burned inside of her. While quitting her secretarial job was freeing, it took a couple of false career starts and much soul searching before she discovered what she really wanted to do. After college coursework, a three-year apprenticeship and plenty of patience, Filoon is now a counselor specializing in alcohol, drug and gambling addictions with her own thriving practice in Brigantine, NJ.
Article continues below
---
advertisement


---
"I'm 65 years old and people say, 'You should be retiring now. What are you doing expanding?'" she says. "I've worked so hard, but I'm enjoying it. I want to work."

The desire to change careers in mid-life is a natural one, says Dr. Jeannette Samanen, Ph.D., a psychologist and life coach at Inner Wisdom Coaching, who helps many clients do just that at her Valley Forge, PA practice.

"You've developed certain skills and abilities and have had a certain level of satisfaction and fulfillment," says Samanen. "It's a very normal thing to ask: 'Is that all? Is there more I want to do with my life?'"

Still, she says, people often make the mistake of thinking this sort of transition will be an instant and easy one. In most cases, it's a gradual process requiring contemplation and legwork, research about the new career, additional education, perhaps, and even trying out the new vocation before plunging in.

"Lots of times people fall into their first career by coincidence," says Samanen. "This is a much more thoughtful process for sure." In her practice, Samanen often advises clients to envision what their ideal self would be doing in five years time. They should consider where they would want to live, and how much time they would spend working, traveling, and just enjoying life. She next asks them to set goals, identifying what could be done in 90 days to move them closer to their vision. She helps them to identify the smallest steps that are doable in the present, cheers them on as they make progress and provides encouragement and support in times of difficulty.

Sometimes the solution to what comes next is to consider your hobbies. Eileen Mercer, 57, owner of Mercer's Gym for Women in Voorhees, NJ, has always enjoyed exercising. She was a former Eagles cheerleader, but it never occurred to her to quit her human resources job until her daughters left home and got married. Soon after, when she and her husband moved from Philadelphia to New Jersey, she started feeling that the job she had always enjoyed wasn't satisfying her anymore. She knew she wanted to reinvent herself and realized that by opening a gym she could turn her passion for working out and helping people into her new career.

"I really believe [women] are the ones who provide the care for our families," says Mercer. "We need to get our needs met, too." Two-and-a-half years after opening, membership is up to nearly 200 people with club members ranging in age from 12 to 81. The road to success was not without its bumps, however. Mercer first opened a franchised gym, but realized early on that she could do better on her own.

"I would have loved if somebody had advised me not to do that," says Mercer, whose advice to budding entrepreneurs is to talk to people who are successful in what you hope to do. "Good people share ideas."

Not everyone is suddenly struck by what they want to do when they switch careers like Mercer. Often people are forced to confront change due to a job lay-off or because the old job becomes unbearable, says Scott Rosen, a life coach and founder of Transformations Holistic Learning Center in Voorhees, NJ.

"I call that taking the hard way out," says Rosen. "Then you're in a situation where you're not on the offensive, you're on the defensive. It's much better making changes like this when you're on the offensive. Be proactive. Come up with a plan."

A good place to start is to imagine what you would want to do with your life if there were nothing holding you back and no possibility of failure. It's also helpful for some people who are thinking of switching careers to take career aptitude tests. Rosen, who also runs a staffing company in addition to his coaching center, learned from such tests that his strengths lay in spirituality, holistic health, sales and marketing -- all of which reinforced his decision to eventually try coaching.

As a vision formulates, Rosen suggests committing your plan to writing, perhaps in the format of listing steps you will need to take to accomplish the goal. For example, if you want to become a chef, start researching cooking schools.

"Changing careers, making a transition to a new kind of life, takes effort and it takes action," he says. "It's more than just putting your intention out there. You have to take action to execute your intention."

Those who have made such transformations often say the switch to more meaningful work completely changes their lives. Lori Blomstrom, of Easton, PA, is a case in point. She worked for years at an electrical company as a dispatcher while hanging wallpaper and doing interior painting for people in her spare time. Inspired by the Italian art she saw during a trip to Tuscany in 2002, Blomstrom realized that it was time to leave her day job behind to train with the masters, and to bring Venetian decorative wall finishes to homes and businesses stateside. Blomstrom created VeneShe Master Venetian Plastering in 2005, and relishes being the master, or mistress, of her own fate.

"I could have retired there," she says of the electric company job. "It paid well and I had awesome benefits, but I was completely miserable. The day I walked out, I felt a freedom I never felt ever in my life. I felt like a whole new world opened up to me."

Find out more

Inner Wisdom Coaching
610.935.9335 / www.achieveyourgoals.com

Mercer's Gym for Women
856.795.SLIM (7546) / www.mercersgym.com

Transformations Holistic Learning Center
856.470.1399 / www.readytotransform.com

VeneShe Master Venetian Plastering
www.veneshe.com / 610.253.3539

Published (and copyrighted) in Fab50Plus, December 2008.


Author: Jayne Jacova Feld

Archives
---
A Blueprint for Remodeling
Speak Out South Jersey! Talk to Us!
Things to Do
Caught in the Middle
Elmer
Good Buy: In the Kitchen
The Spaces Between Your Fingers Project
On The Move
Things to Do
Holistic Health Methods
On Display
Boost your Curb Appeal
Autism Support is Never Too Far Away
On Sight
Things To Do
More...