Wish Upon A Hero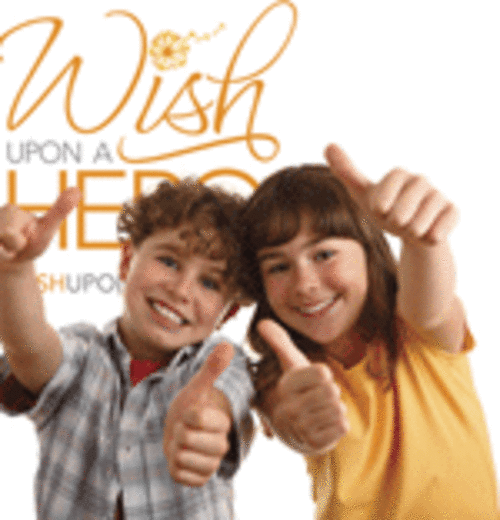 …From the pages of South Jersey Magazine…
Times are tough. There are many people in need. Some need money, or food, or a safe place to live. Some need a cross-country ride to visit a sick family member. And some just want some healthy, inexpensive recipes. On the other hand, there are many people who have the ability and desire to reach out and help: a handyman who would love to help senior citizens by performing home maintenance and repairs; a corporation that wants to help a local choir get to that out-of-state competition they've worked so hard to qualify for; a babysitter who wants to donate her services so a single mom can go out and work to support her children.
But how does a person in need find a hero who can help? And how do everyday heroes connect with those who need them?
Dave Girgenti, the Creative Director of CramerSweeney, an ad agency in Mount Laurel, was touched as he watched families and friends post photos of their missing loved ones on bulletin boards following the terror attacks of September 11, 2001. While watching people desperately searching and hoping, he thought there had to be a more efficient, more organized way for people to reach each other. An idea was born.
Article continues below
---
advertisement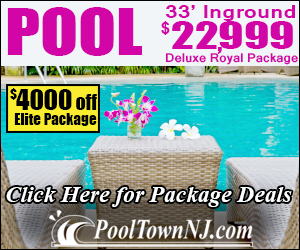 ---
Five years later, Girgenti watched the victims of Hurricane Katrina crying out for immediate help in obtaining fresh water, food, clothing, shelter and healthcare services. This was all the motivation Girgenti, a resident of Cherry Hill, needed.

In September, 2007, along with his co-workers and friends, Girgenti launched Wish Upon A Hero, a one-of-a-kind website designed to connect people in need with individuals, organizations and businesses that want to and are in a position to help. But, this is no ordinary website. If you ask him, he'll tell you, "I didn't create a website, I created a community, an online community that supports itself."

Spend a few minutes browsing wishuponahero.com, and you'll see what he means. As of the writing of this article, there have been 39,105 wishes listed on the website; 26,312 of those wishes have been granted—some of them by people whose own wishes were granted through this amazing network.

The purpose of the website is to help anyone with anything, so there is no limit to the type of wish a person can make. Wishes can be large or small, simple or complicated, financially based or just a wish for advice or personal assistance. Wish makers can register for free and submit one wish every 72 hours, having up to three active wishes at one time.

Since Girgenti's goal was to create a vehicle to help people connect with each other, making the site as user-friendly as possible was of paramount importance. Once registered, people can make a wish simply by filling in a form on the website. They can write a description of their wish, select a category and subcategory for the wish, and attach photographs and links to sites, blogs or news stories—and even add YouTube videos to help tell their story. Registered users can search for wishes that are most appealing to them, and can directly choose whom they help. It's a lot like reality TV, only better, because it occurs in real-time and anyone can participate.

"There are days," Girgenti says, "when the office feels like an Emergency Room. A wish comes in from someone who has an immediate, urgent need. Everyone scrambles to find a hero in the online community who can make that wish come true as soon as possible."

As with any internet endeavor, security is a concern, Wish Upon a Hero has seen its share of scammers. Girgenti says, "the tough part about putting this all together was figuring out the mechanism." The site has an elaborate security system to screen out less-than-honorable "hero wannabees" and wishers.

Since its launch, the website has received world-wide attention, drawing wishers and heroes from 130 countries, from as far away from its South Jersey origins as Australia and New Zealand, and logging more than 40,000 visitors a month. In response to members wanting to help more in their immediate areas, Wish Upon a Hero chapters are forming all over the world. A non-profit foundation (wishuponaherofoundation.org) was created to help raise money to grant large wishes.

"There is paid advertising on the site that brings in some money, but," Girgenti says, "there's not much, and it all goes directly into covering operating costs. Any remaining funds are used to grant wishes."

Recently, the National Association of Women Business Owners presented Girgenti their "Hero of the Year' award. He says it's "the greatest award I have ever won, because it is for an idea to help people." What makes it even more special, is that it's the first time NAWBO has given their top award to a man.

If you want to get an idea of how this "pay it forward" phenomenon is changing lives, tune in to the special Wish Upon A Hero show that airs twice a month on the Joe Fermano "How To Use Your Life" program on WNJC 1360. On this program, Girgenti shares stories of people whose lives were changed by everyday heroes and what's new with the site. Sometimes they have wishers or heroes call in. On Sunday evenings, wishes are granted live on a webcast on Wish TV, which is accessible through a link on the Wish Upon A Hero website.

There's also been talk of a television show, along the lines of Extreme Makeover: Home Edition. "We've been contacted by major television stations," Girganti beams, "and are talking with Rachel Ray's people about doing a guest appearance."

Browsing the website and reading the wishes, which range from heartbreaking to inspiring to humorous, and the "granted" follow-ups, is a wonderful reminder that while things may seem gloomy—even tragic, humanity and altruism are alive and well. Using today's technology to reach a global audience, the son of a school bus driver and construction worker has taken his heartfelt wish and made it possible for every day people to become heroes to world-wide neighbors in need.

Published (and copyrighted) in South Jersey Magazine, Volume 5 Issue 12 (March, 2009).
For more info on South Jersey Magazine, click here.
To subscribe to South Jersey Magazine, click here.
To advertise in South Jersey Magazine, click here.


Author: Ruth Cohen

Archives
---
Best of the Best 2015
Pet Guide: Beating the Summer Heat
It's Time To Speak Out South Jersey!
Things To Do
A New Spin on Swim
Gloucester Township
Around Town: Room to Grow
Tell Them Thanks
When the Doctor's Not on Duty
Things To Do
Managing a High-Risk Pregnancy
The Women's Opportunity Center
Villa d'Braccia: Designer House
Good-Looking Garages
Wonderful Water
More...