The Naked Truth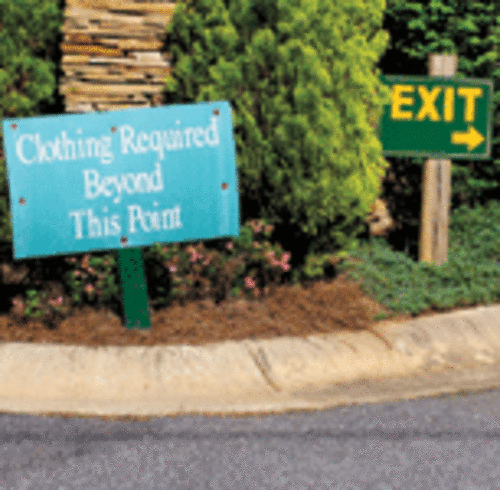 …From the pages of South Jersey Magazine…
They may lack the home base they had in the past, but South Jersey nudists have no intention of stripping off their unencumbered lifestyle.
It's become something of a South Jersey legend of sorts: "Didn't there used to be a nudist camp down here somewhere?" And for roughly half of the 20th century, Sunshine Park in Mays Landing was a very real place, considered one of the first attempts at a nudist utopia. Located on 100 acres along the Great Egg Harbor River, the colony hosted many thousands of men, women and children who stayed, ate, swam and played au naturel.
The park's founder, Rev. Ilsley "Uncle Danny" Boone, was a Dutch Reformed minister who bought the property in 1931 with the intention to use it as a health club, shifting its focus to nudism when he became swept up in the burgeoning naturalist movement a few years later. During the next four decades, Sunshine Park thrived, attracting permanent residents and short-term visitors alike with its low cost of living (no need for a clothes budget, obviously), wide range of recreational activities, and social fabric of like-minded, unclad folk. Diane Arbus famously photographed its denizens in 1963, presenting Sunshine Park as the family-oriented retreat it was then and not as the swinging, hypersexed hookup spot that many buttoned-up types have imagined nudist camps to be over the years.
Article continues below
---
advertisement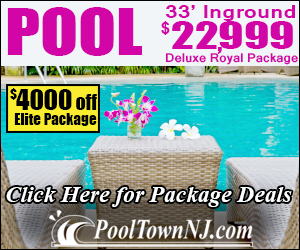 ---
Despite the occasional visit from Atlantic City's exotic dancers, Sunshine Park took steps to make things family friendly for its guests, never allowing the male-to-female ratio to swing out of balance. "Back when I was 18, I went to Sunshine Park for the first time," says naturalist Jack Castello. "I was asked if I had a sister, girlfriend, wife—'No, no, no'—and was told, 'Come back when you do.'"

Castello eventually did return with a female companion, and the lifestyle stuck—so much so that he became president of the Road Warriors, now South Jersey's sole nudist club, founded in the wake of Sunshine Park's court-ordered closure in 1983.

Sunshine Park's last years stood in stark contrast to its heyday, marred by health violations, unwelcoming neighbors, and accusations of bullying behavior by its then owner, psychologist Oliver York. The camp was abandoned, Hamilton Township foreclosed on the property for delinquent taxes, and in January 2007, the park's banquet hall and several freestanding homes burned to the ground in a three-alarm fire. On July 29 this year, the township held a public auction of 30-plus acres of Sunshine Park, hoping to use the profits from the sale—minimum bid: $275,000—to ease Hamilton's budget woes.

The absence of a replacement club or beach for Sunshine Park has forced Castello and his 60 Road Warriors to literally take their show on the road. The Road Warriors is a travel, or nonlanded, nudist club, which means it lacks a permanent home base and its members must travel to farther-flung nudist areas to practice their lifestyle. On different weekends, they'll hit one of the three nudist parks in North Jersey or head down to one of the many options in Pennsylvania, most often the Sunny Rest Resort and Campground in Palmerton, where Castello runs the volleyball program.

The Road Warriors is primarily a nudist volleyball club, one of just two in the country (the other is located in southern California). "Volleyball was always the main sport at nudist clubs, though it has been dying off a little, with tennis taking over," Castello explains. Though you don't have to play volleyball to join the Road Warriors, most of its members—singles, couples and a few families, with the majority in their 50s, 60s and 70s—do compete.

If you're interested in going au naturel, the closest nude beach to South Jersey is Gunnison Beach, part of the Gateway International Recreation Area in Sandy Hook, a fully sanctioned clothing-optional beach staffed by National Park Service lifeguards. It acts as the playground for the 350 members of the Friends of Gunnison (FoG), the world's largest nudist club, according to its president, Dale Distasio, a lifelong resident of Marlton who now lives down the shore. "Because there's no place to get naked in South Jersey since Sunshine Park has gone the way of a lot of the old clubs, we find we get a lot of people from South Jersey and Pennsylvania, " says Distasio. "This is a reachable area for them."

A summer weekend at Gunnison, where up to 5,000 people "go as bare as they dare," gives a glimpse into the breadth of the nudist movement. "Men, women, kids, a 97-year-old, mommies with newborns, pregnant women baking their bellies in the sun–all shapes, all sizes, all colors and numerous languages" are represented on Gunnison's shores, Distasio says. "People have a preconceived notion about nudists, then they meet us and realize we're very mainstream," she says. "We sit next to you in church, are on the PTA with you." According to Distasio, FoG's average nudist is "about 45, college-educated, married, makes over $100,000 and has disposable income to spend."

What is it about nudism that so appeals to such a widespread demographic? Body awareness, health consciousness and a brave lack of inhibition all play a part. But sex does not. The main misconception that nudists face is that they are looking for a good time in the Biblical sense, but true nudists keep the practice G-rated and adamantly expect others to do the same.

Distasio regularly returns to South Jersey for holiday parties and summer barbecues with her fellow area naturalists. The parties start out clothed, but Distasio says if there's a hot tub at the venue, "all bets are off, no matter what time of year it is."

She understands that it's hard for many people to comprehend, but claims that going nude is a freedom like no other. "It's like when you were a kid on a beach, and your mom changed your bathing suit behind a towel to get the sand off," she says. "Then you'd break out of the towel and go running. It's a wonderful feeling."

Bare as You Dare

Should you make the move to go au naturel with a trip to Gunnison Beach, here are a few rules of nudist etiquette from the Friends of Gunnison.

1. Keep your behavior family- friendly.
2. Bring sunscreen.
3. Leave your camera at home.
4. Carry a towel with you at all times to put down before sitting.
5. Dress before you leave.

Published (and copyrighted) in South Jersey Magazine, Volume 6 Issue 5 (August, 2009).
For more info on South Jersey Magazine, click here.
To subscribe to South Jersey Magazine, click here.
To advertise in South Jersey Magazine, click here.


Author: Cheryl Krementz

Archives
---
Things To Do
Around Town: Room to Grow
Tell Them Thanks
When the Doctor's Not on Duty
It's Time To Speak Out South Jersey!
Things To Do
Managing a High-Risk Pregnancy
Pet Guide: Beating the Summer Heat
The Women's Opportunity Center
Villa d'Braccia: Designer House
Good-Looking Garages
Wonderful Water
A New Spin on Swim
Autism Support In South Jersey
The Foundation: June, 2015
More...