Barnegat Mom Sentenced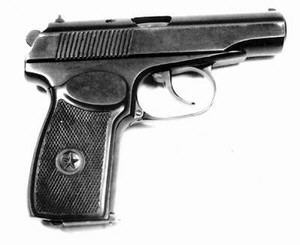 A woman who acted as getaway car driver in a bank robbery pulled off by her twin 14-year-old daughters was sentenced to 15 years in prison Friday after tearfully pleading for leniency.
Kathleen Wortman Jones, 35, of Barnegat, apologized for her role in the robbery, which was aimed at saving the family`s home from foreclosure but instead tore the family apart.
"They`re all going to jail over one aberrant, stupid day in their lives," said defense attorney Lawrence Welly.
She will serve at least 12 years and nine months for her part in the Oct. 29, 2002, robbery. Superior Court Judge James Citta could have sentenced her to 30 years but opted for concurrent 15-year terms instead of consecutive ones.
Jones, who pleaded guilty to armed robbery and using a juvenile to commit an offense, told authorities one of her daughters hatched the plan to bail out the family, which was facing foreclosure on their home.
Using masks and a toy pistol painted with nail polish to look more realistic, the two walked into a Sun National Bank branch about 2 miles from their home looking so harmless that a teller thought they were in Halloween costumes.
After brandishing the pistol, they took $3,550 in a trash bag and ran back to the family car, idling on a dirt road around the corner from the bank, where Wortman Jones was waiting.
The twins, who pleaded guilty, are serving four-year terms in a juvenile facility for girls.
Kevin Jones, 38, their stepfather, pleaded guilty to hindering apprehension and receiving stolen property even though Wortman Jones and the twins all testified that he didn`t know about the robbery until it was over.
In court Friday, a sobbing Wortman Jones apologized to Citta, her family and her community, as her father, sisters and other relatives and friends watched from the gallery. "I should have prevented this from happening instead of taking part in it.
"I`m so truly sorry. Not a day goes by when I don`t feel remorse, guilt and shame for the tremendous error in judgment I made," she said.
Assistant Ocean County Prosecutor Michel Paulhas had argued for consecutive terms, saying Wortman Jones effectively organized the heist by choosing the bank, picking out the toy gun and cutting eye holes in nylons the girls used as masks.
Article continues below
---
advertisement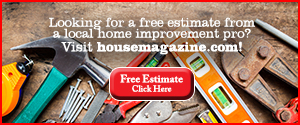 ---
Author:
Copyright 2003 by <a href="http://www.NBC10.com">NBC 10</a> All rights reserved. This material may not be published, broadcast, rewritten or redistributed.
Archives
---
New Jersey Bill Proposes Strictest Plastic Ban In the Nation
One of Us
Truer Words Have Been Spoken
A Thriving County
Executive Q&A
A Man of Many Faces
Super Women
Vocal Leader
Seeking Acceptance
The Business of Health Care
Mommy's Gone Viral
Singles: December 13
2017 Men of the Year
The Weekender
Raise a Glass: September
More...