Southern New Jersey American Heart Assoc.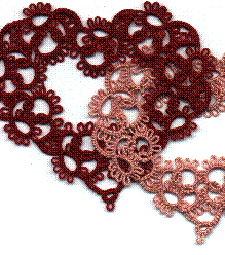 The American Heart Association is a national voluntary health agency whose mission is to reduce disability and death from cardiovascular diseases and stroke. Six cardiologists formed the American Heart Association in 1924. Their goal was to improve public and medical awareness during a time of "almost unbelievable ignorance about heart disease," said Dr. Paul Dudley White, one of the founders.

The American Heart Association provided the first CPR guidelines in 1966 and has updated them every six years. Their courses have trained millions of volunteers and created a national network prepared for Basic Life Support emergencies.

Coronary heart disease is America's No. 1 killer. Stroke is No. 3 and a leading cause of serious disability. That's why it's so important to reduce your risk factors, know the warning signs, and know how to respond quickly and properly if warning signs occur. As with men, women's most common heart attack symptom is chest pain or discomfort. But women are somewhat more likely than men to experience some of the other common symptoms, particularly shortness of breath, nausea/vomiting, and back or jaw pain.

Article continues below

---
advertisement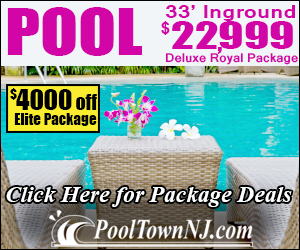 ---
Did you know that more than 30,000 children are born in the United States each year with a heart defect? Heart disease and stroke are our nation's No. 1 and No. 3 leading causes of death, respectively. You can do your part by supporting American Heart Association activities that support research efforts to improve cardiovascular care for people of all ages.

The South Jersey area participates in many heart healthy activities and events. Jump Rope For Heart and Hoops for Heart are great educational fundraisers for the American Heart Association that gets the whole school involved. Money raised from the programs benefits the American Heart Association.

The American Heart Association recently celebrated its 25th anniversary of Jump Rope For Heart during school year 2003-04. In 2004-05, the ever-popular Hoops For Heart celebrated its 10th anniversary. These American Heart Association programs are co-sponsored nationally by the American Alliance for Health, Physical Education, Recreation and Dance (AAHPERD). Since 1924 the American Heart Association has helped protect people of all ages and ethnicities from the ravages of heart disease and stroke. These diseases, the nation's No. 1 and No. 3 killers, and other cardiovascular diseases, claim more than 930,000 American lives a year. The American Heart Association-Heritage Affiliate serves schools in Connecticut, Long Island, New Jersey and New York City. Don't miss out on the fun! If you represent a school New Jersey please write, fax or call the American Heart Association today for more information about these educational activities or to sign up your school! Write them at American Heart Association, Attention: JRFH/HFH, 5 Brookside Drive, Wallingford, CT, 06492. Fax them at (212) 850-5280 or call them at 1-888-294-0996.

Search Your Heart Sunday...Go Healthy Monday is a multi-year, faith-based program created by the American Heart Association to increase heart health and stroke prevention in communities of color. Research indicates that African-Americans and Latino/Hispanic-Americans have a higher risk of death and disability from heart disease and stroke than any other population group in the United States. The American Heart Association and the participating churches will spearhead efforts to address key health issues related to heart disease in these high-risk communities.

Spiritual leaders of Search Your Heart Sunday...Go Healthy Monday member churches will provide heart health messages to their members during Sunday services and encourage them to make healthy changes, starting on Mondays, which they then try to continue by focusing on throughout the week. Search Your Heart encourages churches to take ownership of the program and make it their own – with materials from the American Heart Association, from Search Your Heart Sunday...Go Healthy Monday, and our partners.

Coming soon: Free "Healthy Monday" packets that include helpful health messages for Sunday sermons, church bulletins and recipes. Materials are reproducible and can be used as handouts for group events. Health Power, a non-profit organization actively involved in efforts to improve the health of communities of color, is partnering with the American Heart Association's Search Your Heart Sunday...Go Healthy Monday because of a shared commitment to one goal -- to increase heart health and stroke prevention in communities of color. Health Power encourages churches and other organizations to become actively involved with Search Your Heart Sunday...Go Healthy Monday. You can visit Health Power for additional information on a wide variety of health-related topics. For more information, please contact your local Search Your Heart coordinator in South Jersey (856) 546-5600.

Heart disease and stroke are responsible for almost one out of every two deaths. Your contributions to the American Heart Association will allow research, community programs and heart-health education to continue here in the Heritage Affiliate. For memorial contributions you can donate to the AHA online on their secure Web Server. Did you know that a gift to the American Heart Association through their Planned Giving Program can provide you with other healthy benefits? It may pay you to contact the AHA today. The information is free and your request will be confidential. For more information, or to mail in a donation, please contact the following American Heart Association representatives. For Southern New Jersey, Long Island and Connecticut, contact Joy Hunter, Director, Planned Giving, 122 East 42nd Street, 18th floor, New York, NY 10168. You can reach her at (212) 878-5961 or by email at joy.hunter@heart.org.

No one will ever walk the same mile you have ... but some people have come close. Their experiences might help you; and just maybe, you can help them. That's what makes support groups work so well. If you're looking for help, they can put you in touch with a local support group ... whether you've or a loved one have had a stroke, a heart attack, or had heart surgery. For more information about support groups please visit their website. For other patient heart/stroke related support group information in Connecticut, Long Island, New Jersey and New York City contact Gladys Ayala-Boras at (212) 878-5900 or at gayala-borjas@heart.org.

Don't miss out on events in our area that support the American Heart Association:

Chefs With Heart on 6/01/2006
6pm-9pm
Fee: $175 to $500
Location: Tournament Players Club at Jasna Polana
8 Lawrenceville Road, Princeton, NJ 08540

Don't miss the second annual New Jersey American Heart Association Chefs With Heart: A Food & Wine Experience, a culinary and wine event featuring delectable fare, scrumptious nibbles, and delicious foods from some of New Jersey's renowned chefs. More than 300 people attended the inaugural Chefs With Heart event, which featured preparations from such New Jersey restaurants as: The Ryland Inn, The Bernards Inn, The Frog and The Peach, Le Petit Château, The Manor, Restaurant Serenäde, Tre Piani, The Ferry House, Lawrenceville Inn, and Rat's, among others. Guests also enjoyed samplings of fine wines, liqueurs, microbrews, a café bar, delicious pastries, a chocolate fountain and other desserts. American Heart Association Chefs With Heart also featured live entertainment and a silent auction featuring dinner packages, travel, entertainment, and more. For more information, contact Jill Dobies at (732) 348-3044 or jill.dobies@heart.org.

For more information on how you can help the local American Heart association you can contact the Southern New Jersey branch at (856) 546-5600. They are located at 600 South White Horse Pike in Audubon, NJ 08106. You can reach them by fax at (856) 546-0861. For more information, visit them on the web at www.americanheart.org.

For more on local Organizations, visit our South Jersey Organizations page.


Author: Margo Harvey

Archives
---
Pushed to the Limit
Room for Rent
Two of South Jersey's Best Make Minors
To The Max
Who's Who In Health Care
Taliaferro All-Star Game Closes Season
Slow and Steady
Pretty Little Activist
Star Athletes
Finding Support for Special Needs
Tough Time in the Carpenter Cup
Star Citizens
8 with S. Jersey Ties Selected in Draft
The ChopHouse
Best of the Shore 2015: LBI
More...