Ordinary Joe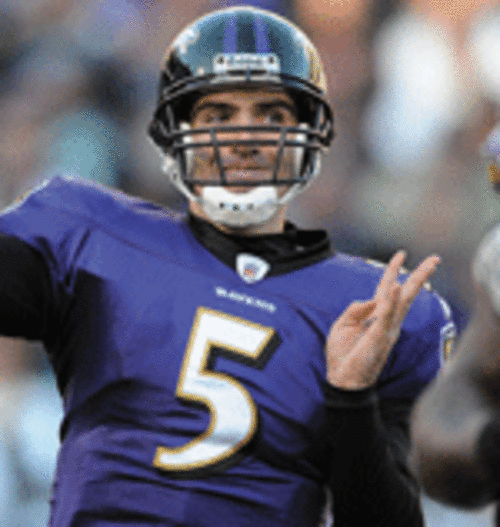 …From the pages of South Jersey Magazine…
Baltimore Ravens quarterback and former Audubon High School athlete returns home, after a righteous rookie season, to a close-knit family where he remains Ordinary Joe
As a tall, lanky three-sport athlete at Audubon High School, Joe Flacco caught rides to school with his buddies.
As a transfer student at the University of Delaware, he rode his bike to classes so he wouldn't get parking tickets.
As an NFL rookie quarterback with the Baltimore Ravens, he showed up in his grandmother's 1992 Cutlass Sierra.
Today, after becoming the first rookie quarterback in NFL history to lead his team to a conference championship game, Flacco sits behind the wheel of a 2009 BMW 750 iL and finds it increasingly difficult to live down to his reputation as an Ordinary Joe.
"The only reason he's driving a BMW," Flacco's father, Steve, says with a laugh, "is because he did some promotions for a car dealer and they gave it to him." Football fame, it seems, has its perks.
Article continues below
---
advertisement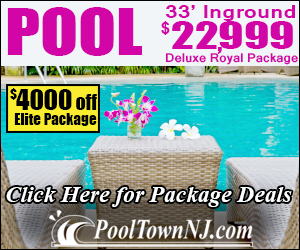 ---
Six months ago, Joe Flacco could walk into the neighborhood Food King outside his apartment in Pikesville, Maryland, grab a box of Cap'n Crunch, and go completely unnoticed.

Now, he parks his car outside and sends in his younger brother and roommate, Mike, just so he doesn't hold up the Express Lane signing autographs. Yes, it has been a whirlwind of a year for Audubon's favorite son. Starting with being the first-round draft pick by the Ravens--18th overall in the 2008 NFL draft, to signing a five-year contract worth up to $30-million, to coming within one win of the Super Bowl, Flacco has enjoyed his escalator ride to NFL riches.

But to those who know him best, Flacco's flirtation with fame–he threw for 2,971 yards and 14 touchdowns as a 24-year-old rookie–will always be tempered with a wisecrack that brings him back to his modest roots. Like when his youngest brother, 14-year-old Tom, says that the weirdest thing about being the brother of an NFL quarterback is being able to play him on Madden 08–and being disappointed the animated figure isn't as good as the real thing.

"How do you think I feel?" Joe Flacco says. "I always dreamed of being on Madden as a kid. It's kind of embarrassing, because I'm not very good (in animation). I haven't played it that much, but when I do, I pick somebody better than myself."

Few quarterbacks in the NFL were better than the real-life Flacco last season. Inserted as the Ravens' starting quarterback after a season-ending injury to incumbent Kyle Boller and a preseason illness to former Heisman Trophy winner Troy Smith, Flacco started all 16 games and finished his rookie season with an 11-5 record and a 2-1 mark in the playoffs.

"It was a lot of fun," Flacco said during a recent visit to his parents' home in Audubon. "Better than I could have imagined. It was a long season with so many different highs, and I loved the fans in Baltimore. But I'll be the first to tell you that it's great to be home and hear I'm not the best athlete in the family."

That distinction would have to go to younger brother Mike, a 22-year-old third baseman at Baltimore County College in Catonsville, Maryland. Or maybe Steph, 20, who played basketball and field hockey at Audubon and is now a sophomore at Camden County College studying to be a pharmacist.

Or maybe John, 18, a junior football, basketball and baseball player at Audubon.

Or maybe Brian, 16, a sophomore wrestler, baseball and football player at Audubon.

And of course there's Tom, 14, an eighth grader itching to prove that he's the most athletic Flacco of them all.

"There's no lack of confidence in this house," says the Flaccos' stay-at-home mother, Karen. "You should hear them all at the dinner table."

Steve and Karen Flacco have themselves to blame. The high school sweethearts were standout athletes at Haddon Township High School in the late 1970s. Steve, now a mortgage broker in Haddonfield, played baseball, football and basketball for the Hawks, and went on to play baseball at the University of Penn.

Karen, who graduated from Haddon Township as Karen Madden back in 1978, was a standout basketball and softball player for the Hawks. When Steve and Karen married, the reception was like a South Jersey high school reunion. Karen's father, Tom Madden, and Steve's father, Joe Flacco, were football teammates at Camden Catholic High School in the 1950s.

As newlyweds, the Flaccos first settled in Haddon Township at the Cuthbert Manor Apartments. But when Karen became pregnant with the couple's third child in 1988, the family moved to Audubon and has remained there since.

"We couldn't have decided on a better place to raise our kids," Steve Flacco said.

On the wall leading into the Flaccos' living room is a ladder of pencil marks, a six-person growth chart topped by Joe, who at 6-foot-6, 230 pounds, appears to be finished growing. How the 5-foot-11 Steve and 5-foot-6 Karen produced Big Joe remains a family mystery. "My dad says it was the milkman," jokes Joe.

When they weren't playing basketball at Haviland Elementary, or playing wiffle ball in the back yard, the Flaccos were getting muddy at Audubon High School, where some of Joe's feats would become legendary.

Mark Deal, who coached Flacco in his first three seasons at Audubon from 1999 through 2001, remembers inserting him into his first varsity action as a freshman quarterback against West Deptford.

"When he lined up, he was so nervous you could hear his knees knocking from the sideline," Deal recalls. "They blitzed him and as he threw the ball as hard as he could. It flew over my head and into the stands.

"I thought, 'Some kids in college don't throw that hard, and this kid's a freshman!'"

In Flacco's four years at Audubon, the Green Wave never had a winning record. That didn't stop nearly every college coach in the nation from noticing that, as a senior, Joe set South Jersey records for pass attempts (55), completions (37), and yards (471) in a 62-37 loss to West Deptford.

"When people ask me about my high school, all I can say is we were pretty bad in everything," he said of his graduating class of 167. "But I loved every minute of it."

Flacco received a scholarship to play for the University of Pittsburgh, but when he couldn't crack the starting lineup after two years, he decided to leave Pitt and accept an invitation to play for former Rowan University football coach K.C. Keeler at the University of Delaware.

"In retrospect, the reason he chose Delaware is because he didn't have a whole lot of choices," Steve Flacco said. "And without the season Delaware had last year, Joe's not where he is today."

Flacco led the Blue Hens to the NCAA Division I AA title game and saw his stock among NFL scouts skyrocket. But it wasn't until last April's NFL draft that Audubon got a real taste of Flacco's star potential.

On the day of the draft, more than 200 friends and family crammed the Flaccos' back yard while television crews from ESPN and NFL Films followed Joe from room to room.

"Word got around we were having a party and the police chief put up barricades to close our street," Karen Flacco said. "Everywhere you looked, there were kids wearing Audubon jerseys. My biggest worry was that it would go all night and Joe wouldn't get drafted until the next day."

No worries. Flacco was sharing a story with his fifth grade teacher when his cell phone rang and was informed the Ravens took him with the 18th pick of the draft.

"I felt like the whole town celebrated with me," said her son.

By 8 a.m. the next morning, the entire Flacco family was being whisked down to Baltimore to meet with the local media and Ravens coach John Harbaugh and his staff.

When Flacco signed a five-year contract worth up to $30 million, the dream became reality.

"People think we're wealthy by association," Steve Flacco says, "but in reality, Joe hasn't made that much money yet."

With performance bonuses, Flacco earned about $1.5 million in his rookie season, but stands to make significantly more in the coming seasons. "The numbers they show are actually different than the numbers I'm getting," Flacco said, referring to pre-tax dollars. "But I've always been pretty tight with money, and the people who know me understand that."

Unless, of course, you are a 14-year-old brother named Tom.

"We're very fortunate for Joe's success," Karen Flacco said, "but the kids will say, 'If Joe's in the NFL, why can't we have PlayStation 3?' I tell them, 'That's Joe's money, not ours.'"

Although Audubon green turned to Ravens purple every Sunday, Flacco tested his town's football rooting interests on Nov. 23 when his Ravens faced the Eagles at Ravens' Field in Baltimore. Steve Flacco said nearly every football fan in Audubon wore purple that day and most of them were in Baltimore to see Flacco lead the Ravens to a 36-7 victory in a game Eagles fans will remember for Donovan McNabb getting benched. "The last thing I wanted to do was lose to the Eagles," Flacco said.

As fate would have it, the Eagles turned their season around and reached the NFC Championship game, playing in Arizona on the same day Flacco led the Ravens to the AFC title game in Pittsburgh.

Both teams lost.

"Friends asked me who I'd root for if the Eagles played the Ravens in the Super Bowl," Steve Flacco said. "Are you crazy? If Donovan McNabb or Joe won a Super Bowl, who do you think is more likely to eat at my house for dinner? Of course I'd root for Joe."

Joe Flacco's only regret in an otherwise magical season was not getting a chance to find out.

"It definitely would have been great to get to the Super Bowl against the Eagles," he said. "That would have been pretty crazy. People around here would have gone nuts. Until we won."

Published (and copyrighted) in South Jersey Magazine, Volume 5 Issue 12 (March, 2009).
For more info on South Jersey Magazine, click here.
To subscribe to South Jersey Magazine, click here.
To advertise in South Jersey Magazine, click here.


Author: Chuck Gormley; Photo by Phil Hoffman for the Baltimore Ravens

Archives
---
Best of the Best 2015
Pet Guide: Beating the Summer Heat
It's Time To Speak Out South Jersey!
Things To Do
A New Spin on Swim
Gloucester Township
Around Town: Room to Grow
Tell Them Thanks
When the Doctor's Not on Duty
Managing a High-Risk Pregnancy
The Women's Opportunity Center
Villa d'Braccia: Designer House
Good-Looking Garages
Wonderful Water
Autism Support In South Jersey
More...