Sweet Charity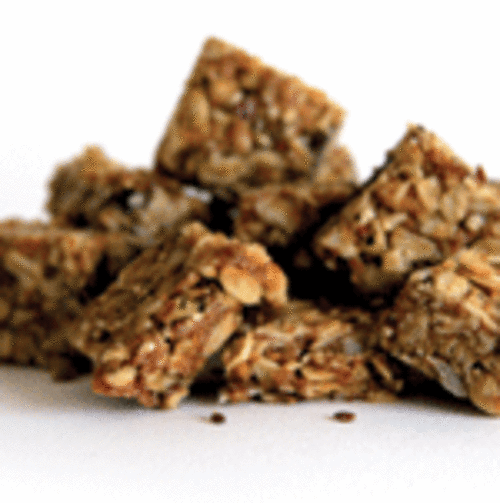 …From the pages of South Jersey Magazine…
A spoonful of sugar may help the medicine go down, but the Khaya Cookie Company extends self-sufficiency and quality of life from Cinnaminson all the way to South Africa.
For Cinnaminson Township's Alicia Polak, the dream of running a socially conscious cookie company began with a piece of paper and a forgotten Ben & Jerry's ice cream flavor.
Polak, out of boredom, was searching for "Marsha Marsha Marshmallow" on the Internet in 2003. At the time, she was living in Khayelitsha, a poverty-stricken township just outside Cape Town, South Africa. A former Wall Street investment banker–turned–nonprofit employee, Polak was helping distribute wind-up radios to those in need.
But she wanted to do more.
Polak surfed over to Ben & Jerry's Web site and, while there, glanced at the company's annual report. A line in the mission statement grabbed her attention: We create wealth and redistribute that wealth.
Article continues below
---
advertisement


---
"A lightbulb went off," Polak recalls. "I thought, 'I could do this.' "

Polak grabbed a piece of paper and began to brainstorm. She jotted down ideas—words like "baking," "women," "three happy bakers." Then she went to sleep.

The next morning, "I gave notice at the [nonprofit] foundation," Polak says. "And that was it."

A Mission to Do More
The poverty Polak saw in the slums of South Africa was mind-boggling. In the township where she was living, there was a 70 percent unemployment rate.

"It was that discrepancy between the haves and have-nots," Polak says. To try to narrow that gap, even only by a little, she decided to start her own South African-based company, one that would create jobs, empower women and offer a product that was all-natural and made locally.

The images she had brainstormed of happy bakers led her to think of cookies. So, using only her own savings, Polak founded the Khayelitsha Cookie Company. "They say thoughts become things, and I think that's what happened," she says.

With hardly any baking experience, Polak instead relied on her business and banking background to get her cookie company off the ground. As an investment banker with BlackRock and Merrill Lynch, she had specialized in Initial Public Offerings, and she was armed with an M.B.A. from New York University and an M.P.A. from the University of Cape Town. "I had a project plan set up just like I was going to run an IPO," Polak says.

Polak found a local facility with three ovens, where she and a single employee started with one baked good—chocolate chip cookies. Brownies and a few varieties of shortbread followed, all incorporating local ingredients not typically found in cookies and known for their healthful antioxidants—grapeseed powder and rooibos extract.

"I started learning more about baking. I had never really turned an oven on in my life," Polak says. "It was a slow and shaky start for me, but we began to realize that this actually could work."

Polak secured contracts with South Africa's leading hotel chain, coffee shops and a variety of local stores, employing more women as the company grew. Eventually, the company a solid success, she transitioned ownership of Khayelitsha Cookies to its local staff and decided to replicate its business model in the U.S.

Expanding the Vision
In 2007, Polak worked with the Wharton School of Business's Societal Wealth Generation Program—a program meant to further socially conscious international entrepreneurship—to found what would now be known as the Khaya Cookie Company, in part to meet the demands of the growing U.S. export market.

Polak found someone with an existing production facility, Platinum Packaging in Northeast Philadelphia, who shared her commitment to helping the less fortunate in South Africa. The cookies, still made in South Africa by local women, are shipped there for U.S. distribution.

Enter Whole Foods Markets, which was interested in selling Khaya Cookies in locations in the mid-Atlantic region. From there, attention for the brand exploded: In addition to being chosen as Food Network's 2007 "Edible Entrepreneur of the Year," Khaya Cookies has been featured in Financial Times, on CNN's Small and Global, The Rachael Ray Show and locally on NBC10.

The mission is simple: For every 1,500 boxes of cookies sold, Khaya creates one new job in South Africa, Polak says. For every 500 orders packed, Khaya creates four new jobs at the Philadelphia distribution center.

Polak therefore tries to make every step in the cookie-making process an opportunity for someone in need to gain employment. "Take the hand-grated orange zest: It's done by only four women from a tiny little company in South Africa," Polak says. "We chose that company because it creates more jobs for them."

All Khaya bakers also participate in classes like personal budgeting, customer service and debt management, giving them what Polak calls "cross-training" in every aspect of the business and a base to find employment in other fields. "We teach math, financial literacy, very basic things," she explains. "But these are people who may have never been paid before."

One of her first employees, Andiswa Masimini, recently wrote Polak a letter about what her job at Khaya Cookie Company has done for her. She has since gone on to attend college, majoring in tourism management, and she now works as a front desk concierge at a catering company.

"Without the help of Alicia, I really don't know where I would be today or how my life would have turned out," Masimini wrote in her native Xhosa. "She works tirelessly to create jobs. Without my job at the cookie company, I could never have earned enough to save for University and my life would not be what it is today—it is bright and hopeful."

For now, Polak is focusing on expanding the reach of Khaya Cookies, exploring the possibility of opening a baking facility in Camden. She hopes to eventually see her brand on shelves at Whole Foods stores nationwide, an effort that keeps her in Philadelphia to personally make the push. She also plans to develop more cookie flavors.

"I just thought, I want to do something and I want to make a difference," Polak says. "Honestly, I guess it's really important to act as if it's going to happen. I just keep thinking, 'Yeah, [one day people will] know us, just like they know the name Oreo.' "

For more information, visit khayacookies.com.

Published (and copyrighted) in South Jersey Magazine, Volume 6 Issue 8 (November, 2009).
For more info on South Jersey Magazine, click here.
To subscribe to South Jersey Magazine, click here.
To advertise in South Jersey Magazine, click here.


Author: Regina Schaffer

Archives
---
On the Rise
The Sound of Success
Family Time: A Defining Year
Super Women
Men of the Year 2014
Golden Girl
Cool as Ice
Out of this World
Caring Connections
Best in Show
Who's the Boss?
On the Air
A Strong Connection
Doing Things His Way
Funny Guy
More Articles