---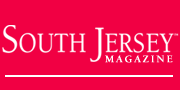 South Jersey Organizations
South Jersey Organizations - New Articles
• South Jersey Youth Alliance
Since its creation, SJYA has been providing valuable programs and spiritual guidance to children throughout South Jersey. Founded by pastor Preston Centuolo and Adam Bruckner, SJYA has focused on incorporating Christian values and spiritualism into their programs. These programs include speaking at schools, mentoring, recreation, group development services, internships, residential programs and their unique "Restart" program.

• The Women's Opportunity Center
The Women's Opportunity Center is committed to help women gain economic self-sufficiency through education, job readiness, networking, outreach, referrals and emotional support. The Center also promotes awareness of women's rights through public advocacy. Displaced Homemakers are women who have lost financial support through death, separation, divorce, or disability of a spouse. There are over 750,000 women in this category in New Jersey (US Census, 2000), placing our state 8th in the United States in numbers of Displaced Homemakers.

• Burlington County Animal Alliance
Burlington County Animal Alliance is a private, independent, nonprofit animal advocacy group that was founded in 1999 by two women who had a love for animals. They focus primarily on rescue and adoption of shelter dogs and cats from the Burlington County Animal Shelter Center and surrounding areas. Their main focus is to make the public aware of the numbers of homeless dogs and cats there are in shelters and to promote adoption of these animals.

• Support for New Moms
Are you a stay-at-home mom in need of support? Are you a new mom or mom-to-be who feels overwhelmed and wants to meet other local moms to talk to? Whether it's social interaction, child-raising, or nursing support you're seeking, there are organizations in South Jersey to fit your needs...

• Penny Angel's Beagle Rescue
Penny Angel's Beagle Rescue is a non-profit, all-volunteer organization. They rescue beagles from shelters, stray beagles, and beagles from homes that cannot keep their dog. They work with purebred beagles and beagle mixes in all of New Jersey and the tri-state area.