---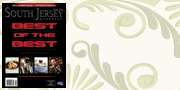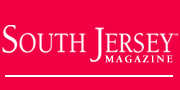 South Jersey Organizations
South Jersey Organizations - New Articles
• The Women's Center (and much more!)
The Women's Center is a non-profit social service agency dedicated to empowering and supporting women, children and families. Born out of the socio-political activism of the 1960s and '70s, the Atlantic County Women's Center was organized as a consciousness-raising group closely affiliated with the National Organization for Women (NOW). In 1975, these five "founding mothers" began by forming a 24-hour rape and sexual assault counseling hotline from their homes.

• Clean Ocean Action
If you don't live at the Jersey shore, you most likely enjoy visiting the shore with its long stretches of beaches curving softly around the coastal estuaries.

• Alzheimer's Assoc. DE Valley Chapter
The Alzheimer's Association Delaware Valley Chapter serves South Jersey, Southeastern Pennsylvania and Delaware. It is the local chapter of the National Alzheimer's Disease and Related Disorders Association. They are an alliance of family members and professionals dedicated to helping people with Alzheimer's disease and their families through education, advocacy and support. Their goal is to provide leadership and to enhance care and support services for individuals with dementia and their families, while supporting the elimination of Alzheimer's disease through the advancement of research.

• Beyond Balance
South Jersey has its very own therapeutic riding center. Beyond Balance, located in Mount Holly, specializes in equestrian activities adapted for those with special needs. It is a volunteer-based center. The center operates out of Morning Mist Farm, a privately owned facility. The owners allow the center to board their horses there and hold classes there, although Beyond Balance hopes to acquire its own facilities in the future to better support the growing needs of their program.

• The Animal Adoption Center
The Animal Adoption Center is a "South Jersey profoundly no-kill animal shelter" for homeless dogs and cats in Camden County.