---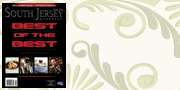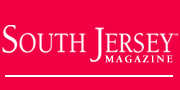 South Jersey Organizations
South Jersey Organizations - New Articles
• New Jersey WAVE
New Jersey WAVE is a summer camp for children who have medical needs, sponsored by Voorhees Pediatric Facility

• Outdoor Club of South Jersey
The Outdoor Club of South Jersey (OCSJ) is the perfect group to join for a little help with planning how to make the most out of Mother Nature in all of its grandeur. The non-profit organization is "dedicated to providing opportunities for extending the individual's awareness, knowledge, appreciation, and enjoyment of the environment through experiences in outdoor activities." The schedule of events is coordinated by the advisory committee and leaders, and all activities are led by volunteer members.

• Cape Classics Motorcycle Club
The Cape Classic Motorcycle Club participates in toy runs, rallies and other note worthy charitable events. Through this effort, they hope to promote a positive image in the sport of motorcycling.

• Bridge Of Hope South Jersey
Homelessness is a big problem--and not just somewhere else. It is a problem right here in South Jersey.

• MADD--Mothers Against Drunk Driving
From its humble beginnings more than 34 years ago, MADD has evolved into one of the most widely supported and well-liked non-profit organizations in America. Candy Lightner founded MADD in 1980 following the death of her 13-year-old daughter, Cari, in Fair Oaks, Calif., on May 3. Cari was walking to a school carnival when a drunk driver struck her from behind. The driver had three prior drunk driving convictions and was out on bail from a hit-and-run arrest two days earlier.