---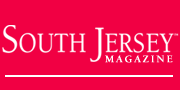 South Jersey Organizations
South Jersey Organizations - New Articles
• Penny Angel's Beagle Rescue
Penny Angel's Beagle Rescue is a non-profit, all-volunteer organization. They rescue beagles from shelters, stray beagles, and beagles from homes that cannot keep their dog. They work with purebred beagles and beagle mixes in all of New Jersey and the tri-state area.

• Ronald McDonald House of Southern NJ
The Ronald McDonald House of Southern New Jersey was created--to take care of the family as a whole, while keeping its focus on the member in greatest need.

• Autism Support is Never Too Far Away
South Jersey family and friends are coming together to support those living with autism

• Food Bank of South Jersey
With the economy being what it is, it's critical that those who can lend a hand (or a few dollars) do just that. At the Food Bank of South Jersey, helping others is not just their thing, it's their only thing. The Food Bank of South Jersey (FBSJ) services over 18,000 Southern New Jersey families and individuals a week--not just those who fall under the federal poverty line, but those who have fallen on unexpected hard times as well.

• Southern NJ Perinatal Cooperative
Pregnancy can be a joyous time. But it can also be a time of uncertainty and worry. Preparing to bring a baby into the world can be an emotional, physical and spiritual challenge. There is a pressing importance to be informed so you can keep yourself and your baby healthy. This can be quite an overwhelming task. Today's headlines are constantly bombarded with new research and suggestions on how to deliver the perfect infant. Thankfully, for the parents-to-be of South Jersey, there is an organization that can provide all the pertinent information for successful perinatal care.