---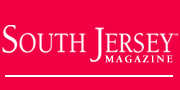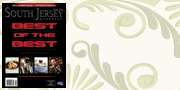 South Jersey Organizations
South Jersey Organizations - New Articles
• The Animal Adoption Center
The Animal Adoption Center is a "South Jersey profoundly no-kill animal shelter" for homeless dogs and cats in Camden County.

• Autism Support is Never Too Far Away
South Jersey family and friends are coming together to support those living with autism

• South Jersey Ghost Research
Creaking floorboards, floating orbs and disembodied voices? Bring it on! A group of real-life South Jersey ghosthunters has been working for more than a decade to protect you from those things that go bump in the night.
South Jersey Ghost Research is a certified nonprofit organization providing free investigations for anyone experiencing paranormal activity in their home or business. Their research is centered in the South Jersey and Philadelphia areas, but extends as far as Delaware and New York.

• Gilda's Club South Jersey
Gilda's Club was started because of the life of one woman: Gilda Radner. She was the first person hired for the inaugural cast of a new TV show, Saturday Night Live.

• Kid's Alley
Kid's Alley is a non-profit, faith-based organization reaching out to inner-city children and their families. They work with more than 150 children weekly in the city of Camden, New Jersey. Camden is one of the most violent and impoverished cities in our country, and 65% of its population is at-risk children. Kid's Alley has been reaching out to the children in Camden and neighboring communities for the past 8 years. Kid's Alley started in 1998 in Camden.