---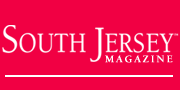 South Jersey Organizations
South Jersey Organizations - New Articles
• The Seeing Eye
If you love dogs, and love to help others in need, then raising a Seeing Eye dog through 4-H could be for you. The Seeing Eye is the oldest existing dog guide school in the world. They give puppy raisers from age 9 up to adult age a chance to raise a puppy and help others. You could raise a German shepherd, Labrador retriever, golden retriever, a Labrador/golden cross, and occasionally boxers bred through The Seeing Eye.

• Kid's Alley
Kid's Alley is a non-profit, faith-based organization reaching out to inner-city children and their families. They work with more than 150 children weekly in the city of Camden, New Jersey. Camden is one of the most violent and impoverished cities in our country, and 65% of its population is at-risk children. Kid's Alley has been reaching out to the children in Camden and neighboring communities for the past 8 years. Kid's Alley started in 1998 in Camden.

• The Animal Adoption Center
The Animal Adoption Center is a "South Jersey profoundly no-kill animal shelter" for homeless dogs and cats in Camden County.

• Beyond Balance
South Jersey has its very own therapeutic riding center. Beyond Balance, located in Mount Holly, specializes in equestrian activities adapted for those with special needs. It is a volunteer-based center. The center operates out of Morning Mist Farm, a privately owned facility. The owners allow the center to board their horses there and hold classes there, although Beyond Balance hopes to acquire its own facilities in the future to better support the growing needs of their program.

• South Jersey Ghost Research
Creaking floorboards, floating orbs and disembodied voices? Bring it on! A group of real-life South Jersey ghosthunters has been working for more than a decade to protect you from those things that go bump in the night.
South Jersey Ghost Research is a certified nonprofit organization providing free investigations for anyone experiencing paranormal activity in their home or business. Their research is centered in the South Jersey and Philadelphia areas, but extends as far as Delaware and New York.