---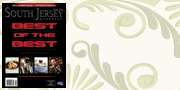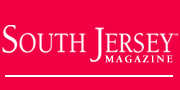 South Jersey Organizations
South Jersey Organizations - New Articles
• The Arc of Burlington County
The Arc of Burlington County is a not-for-profit organization committed to helping improve the quality of life for children and adults with mental retardation and other developmental disabilities, as well as their families.

• Allies Inc.
Allies Inc. was incorporated in July 1999 to serve the needs of people with disabilities and their families. Their purpose is to provide innovative residential, employment and advocacy programs for individuals with disabilities based on their choices and needs. Allies goal has always been to provide an array of choices for the individual and their family and to offer creative programs that capitalize on the gifts, talents and preferences of the individual. This approach offers the genuine road to independence, self-determination and self-sufficiency.

• The Animal Adoption Center
The Animal Adoption Center is a "South Jersey profoundly no-kill animal shelter" for homeless dogs and cats in Camden County.

• The Nature Conservancy
The mission of The Nature Conservancy is to preserve the plants, animals and natural communities that represent the diversity of life on Earth by protecting the lands and waters they need to survive.
Since 1955, the Nature Conservancy has protected more than 56,000 acres in the Garden State. Their first project preserved 500 acres of one of New Jersey's last old growth forests at Hutcheson Memorial Forest in Somerset County.

• Tell Them Thanks
Everyday, there are men and women from South Jersey (and all over our country) stationed abroad, fighting for our country and for us. Tell Them Thanks is an organization dedicated to supporting these troops, by making sure that these troops have letters conveying friendship and appreciation for what they do, sent to them in the far away countries in which they are stationed.