---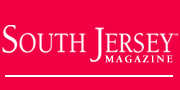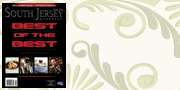 South Jersey Organizations
South Jersey Organizations - New Articles
• The Women's Opportunity Center
The Women's Opportunity Center is committed to help women gain economic self-sufficiency through education, job readiness, networking, outreach, referrals and emotional support. The Center also promotes awareness of women's rights through public advocacy. Displaced Homemakers are women who have lost financial support through death, separation, divorce, or disability of a spouse. There are over 750,000 women in this category in New Jersey (US Census, 2000), placing our state 8th in the United States in numbers of Displaced Homemakers.

• Autism Support In South Jersey
South Jersey family and friends are coming together to support those living with autism

• Tapestries of Hope
Tapestries of Hope is a non-profit organization dedicated to honoring women in the community who are grieving the death of an important woman in their lives. Tapestries was created to provide a supportive environment for women to express their grief through workshops, support groups, expressive arts and programs for continued healing. The support groups can help with the healing process after losing a loved one.

• The Sunshine Foundation
The Sunshine Foundation is shedding rays of happiness and joy to seriously ill, physically challenged and abused children. It is an international non-profit organization that makes the dreams of sick children come true. The South Jersey Chapter was started in 1992 to assist with fundraising in the Southern New Jersey area…

• Southern NJ Perinatal Cooperative
Pregnancy can be a joyous time. But it can also be a time of uncertainty and worry. Preparing to bring a baby into the world can be an emotional, physical and spiritual challenge. There is a pressing importance to be informed so you can keep yourself and your baby healthy. This can be quite an overwhelming task. Today's headlines are constantly bombarded with new research and suggestions on how to deliver the perfect infant. Thankfully, for the parents-to-be of South Jersey, there is an organization that can provide all the pertinent information for successful perinatal care.