---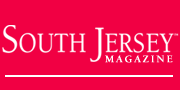 South Jersey Organizations
South Jersey Organizations - New Articles
• Allies Inc.
Allies Inc. was incorporated in July 1999 to serve the needs of people with disabilities and their families. Their purpose is to provide innovative residential, employment and advocacy programs for individuals with disabilities based on their choices and needs. Allies goal has always been to provide an array of choices for the individual and their family and to offer creative programs that capitalize on the gifts, talents and preferences of the individual. This approach offers the genuine road to independence, self-determination and self-sufficiency.

• The Seeing Eye
If you love dogs, and love to help others in need, then raising a Seeing Eye dog through 4-H could be for you. The Seeing Eye is the oldest existing dog guide school in the world. They give puppy raisers from age 9 up to adult age a chance to raise a puppy and help others. You could raise a German shepherd, Labrador retriever, golden retriever, a Labrador/golden cross, and occasionally boxers bred through The Seeing Eye.

• The Animal Adoption Center
The Animal Adoption Center is a "South Jersey profoundly no-kill animal shelter" for homeless dogs and cats in Camden County.

• MADD--Mothers Against Drunk Driving
From its humble beginnings more than 33 years ago, MADD has evolved into one of the most widely supported and well-liked non-profit organizations in America. Candy Lightner founded MADD in 1980 following the death of her 13-year-old daughter, Cari, in Fair Oaks, Calif., on May 3. Cari was walking to a school carnival when a drunk driver struck her from behind. The driver had three prior drunk driving convictions and was out on bail from a hit-and-run arrest two days earlier.

• South Jersey Ghost Research
Creaking floorboards, floating orbs and disembodied voices? Bring it on! A group of real-life South Jersey ghosthunters has been working for more than a decade to protect you from those things that go bump in the night.
South Jersey Ghost Research is a certified nonprofit organization providing free investigations for anyone experiencing paranormal activity in their home or business. Their research is centered in the South Jersey and Philadelphia areas, but extends as far as Delaware and New York.