---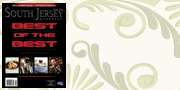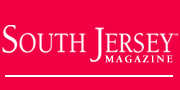 South Jersey Organizations
South Jersey Organizations - New Articles
• MADD--Mothers Against Drunk Driving
From its humble beginnings more than 34 years ago, MADD has evolved into one of the most widely supported and well-liked non-profit organizations in America. Candy Lightner founded MADD in 1980 following the death of her 13-year-old daughter, Cari, in Fair Oaks, Calif., on May 3. Cari was walking to a school carnival when a drunk driver struck her from behind. The driver had three prior drunk driving convictions and was out on bail from a hit-and-run arrest two days earlier.

• The HERO Campaign
The HERO Campaign is a grassroots campaign that was started here in South Jersey, by parents who lost their son to a drunk driver, to encourage people to participate in designated driving programs throughout our state and nation. In cooperation with schools, businesses, law enforcement agencies, and other community-based organizations, they encourage you to help keep drunk drivers off our highways.

• Food Bank of South Jersey
With the economy being what it is, it's critical that those who can lend a hand (or a few dollars) do just that. At the Food Bank of South Jersey, helping others is not just their thing, it's their only thing. The Food Bank of South Jersey (FBSJ) services over 18,000 Southern New Jersey families and individuals a week--not just those who fall under the federal poverty line, but those who have fallen on unexpected hard times as well.

• The Pinelands Preservation Alliance
The Pinelands Reservation Alliance (PPA) was established in 1978 when the National Parks and Recreation Act "recognized the ecological significance of the New Jersey Pinelands area." PAA is one environmental organization whose sole purpose is to "to protect and preserve" the irreplaceable resources of the New Jersey Pinelands.PPA's advocacy work is focused on four basic themes: monitoring public agencies, especially the Pinelands Commission; protecting the water quality of the Pine Barrens ecosystem;

• The Women's Center (and much more!)
The Women's Center is a non-profit social service agency dedicated to empowering and supporting women, children and families. Born out of the socio-political activism of the 1960s and '70s, the Atlantic County Women's Center was organized as a consciousness-raising group closely affiliated with the National Organization for Women (NOW). In 1975, these five "founding mothers" began by forming a 24-hour rape and sexual assault counseling hotline from their homes.