---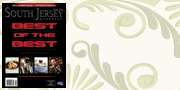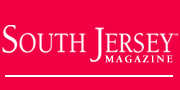 South Jersey Organizations
South Jersey Organizations - New Articles
• Southern NJ Perinatal Cooperative
Pregnancy can be a joyous time. But it can also be a time of uncertainty and worry. Preparing to bring a baby into the world can be an emotional, physical and spiritual challenge. There is a pressing importance to be informed so you can keep yourself and your baby healthy. This can be quite an overwhelming task. Today's headlines are constantly bombarded with new research and suggestions on how to deliver the perfect infant. Thankfully, for the parents-to-be of South Jersey, there is an organization that can provide all the pertinent information for successful perinatal care.

• Cape Assist of Cape May County
Cape Assist is dedicated to preventing substance abuse and related issues in Cape May County through education, advocacy and community collaboration. Cape Assist is part of The New Jersey Prevention Network. Each county in New Jersey is represented in this affiliation. Together they strive to provide effective, research-based prevention programming and the latest materials and publications.

• The Seeing Eye
If you love dogs, and love to help others in need, then raising a Seeing Eye dog through 4-H could be for you. The Seeing Eye is the oldest existing dog guide school in the world. They give puppy raisers from age 9 up to adult age a chance to raise a puppy and help others. You could raise a German shepherd, Labrador retriever, golden retriever, a Labrador/golden cross, and occasionally boxers bred through The Seeing Eye.

• Penny Angel's Beagle Rescue
Penny Angel's Beagle Rescue is a non-profit, all-volunteer organization. They rescue beagles from shelters, stray beagles, and beagles from homes that cannot keep their dog. They work with purebred beagles and beagle mixes in all of New Jersey and the tri-state area.

• The Surfrider Foundation
The Surfrider Foundation carries with it many goals and missions that the South Jersey Chapter also attempts to uphold. One of its most important tasks is to maintain the integrity of ocean life.