---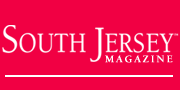 South Jersey Organizations
South Jersey Organizations - New Articles
• Southern NJ Perinatal Cooperative
Pregnancy can be a joyous time. But it can also be a time of uncertainty and worry. Preparing to bring a baby into the world can be an emotional, physical and spiritual challenge. There is a pressing importance to be informed so you can keep yourself and your baby healthy. This can be quite an overwhelming task. Today's headlines are constantly bombarded with new research and suggestions on how to deliver the perfect infant. Thankfully, for the parents-to-be of South Jersey, there is an organization that can provide all the pertinent information for successful perinatal care.

• MADD--Mothers Against Drunk Driving
From its humble beginnings more than 33 years ago, MADD has evolved into one of the most widely supported and well-liked non-profit organizations in America. Candy Lightner founded MADD in 1980 following the death of her 13-year-old daughter, Cari, in Fair Oaks, Calif., on May 3. Cari was walking to a school carnival when a drunk driver struck her from behind. The driver had three prior drunk driving convictions and was out on bail from a hit-and-run arrest two days earlier.

• Samaritan Hospice
The Samaritan Hospice offers a variety of services that serve to assist those in difficult times. They offer hospice care to those with terminal illness.

• Youth On The Move
Youth On The Move, Inc. (YOTM) is a community-based, family-like organization that provides local youth and their families with opportunity for rehabilitation, and has alternative and preventive components.

• The Women's Center (and MUCH MORE!)
The Women's Center is a non-profit social service agency dedicated to empowering and supporting women, children and families. Born out of the socio-political activism of the 1960s and '70s, the Atlantic County Women's Center was organized as a consciousness-raising group closely affiliated with the National Organization for Women (NOW). In 1975, these five "founding mothers" began by forming a 24-hour rape and sexual assault counseling hotline from their homes.