---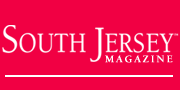 South Jersey Organizations
South Jersey Organizations - New Articles
• New Jersey WAVE
New Jersey WAVE is a summer camp for children who have medical needs, sponsored by Voorhees Pediatric Facility

• Literacy Volunteers of Gloucester County
is a nonprofit organization providing quality tutoring to adults with the lowest levels of literacy. And if you're reading this, then you can help. "Our purpose and mission is to help adults read, write and speak English," said executive director Trudy Lawrence.

• Atlantic Surfers' Organization
The Atlantic Surfers' Organization (ASO) is a nonprofit organization created to provide continuing education to surfers of all levels. The ASO offers a $500 college scholarship to a graduating high school senior from the Cape May County area. The scholarship is given in memory of local friend and surfer, Woody Hall. "The ASO also strives to promote positive and productive relationships between surfers and their communities."

• Tell Them Thanks
Everyday, there are men and women from South Jersey (and all over our country) stationed abroad, fighting for our country and for us. Tell Them Thanks is an organization dedicated to supporting these troops, by making sure that these troops have letters conveying friendship and appreciation for what they do, sent to them in the far away countries in which they are stationed.

• The Wetlands Institute
The Wetlands Institute is located in Stone Harbor, and it is a research facility that also has attractions and educational programs available for families and visitors of all ages. They offer special presentations, field trips, guided tours, summer programs, internships, and dinner presentations. They also host the Wings 'n Water festival in September, which has been named one of the top 100 events in North America and Best Event in Jersey at the Governor's conference on Tourism.