---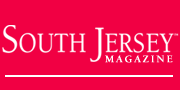 Business & Finance Feature
Business & Finance Feature - New Articles
• Close of Biz: Thinking outside the cube
A Helping Hand: Washington Township Ambulance and Rescue Association offers non-emergency transportation.

• Women to Watch 2014
…From the pages of South Jersey Biz…
The 25 extraordinary women showcased in these pages have made an indelible mark in South Jersey as leaders, advocates, entrepreneurs and philanthropists. They are prominent executives in fields including health care, real estate, emergency management and more—trailblazers showing it's possible to have a successful career without sacrificing a deep dedication to family and community. They are our Women to Watch: inspirational forces who have broken through the glass ceiling without forgetting to hold the door open for others to follow.

• The Conference Room: Cyber Protection
All of the recent reports of security breaches involving Target and other big-name stores have both consumers and business owners alike concerned about private information.

• The Corner Office: Ted Massaro
Since he co-founded M Financial Planning Services in 1982, Ted Massaro has had the pleasure of not just working with repeat clients, but second and third-generation family members who continue to come through his doors looking for financial advice.

• Office Space: February, 2014
In recognition of this month's Women to Watch, we take a look at new releases that'll help inspire any woman in business looking to follow in their footsteps.