---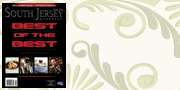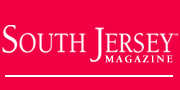 Business & Finance Feature
Business & Finance Feature - New Articles
• 2016 Top CEOs & CFOs
An inside look at the stories of 10 of South Jersey's chief executives.

• Opportunity Awaits
A look at Northern Burlington County and how their business scene is flourishing and attracting business.

• The Cost of Doing Business
Local experts weigh in on expectations for South Jersey's financial future ion the year to come.

• Preparing For The Future
From ground-breaking new treatment modalities to enhanced patient care, South Jersey medical organizations are working on advances that are changing the face of health care nationwide.

• Year in Review
Looking back at the stories featured in South Jersey Biz in 2015.