---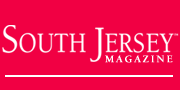 Business & Finance Feature
Business & Finance Feature - New Articles
• Conference Room: Opportunities Abound
When the Economic Opportunity Act was signed into law on Sept. 18, it consolidated five existing programs into two more comprehensive ones: Grow New Jersey (GrowNJ) and Economic Redevelopment and Growth Program (ERG).

• Close of Biz: Putting it on Ice
Local business owners plan to transform downtown Glassboro this winter.

• Executives of the Year
…From the pages of South Jersey Biz…
25 of the area's most respected names in business
We asked our readers to nominate the local executives who are ensuring our region remains a top destination to either start up or expand, and the result is our largest list yet of Executives of the Year. What we found is that it's an exciting time to sit at the helm of a business in South Jersey. Not only are there countless examples of perseverance during the recession, but there is no shortage of leaders who are putting South Jersey on the map as the state moves forward into prosperity.

• Agenda
Make plans now for December.

• The Corner Office: Robert Waller Jr.
For more than 30 years, Mount Laurel-based Association Headquarters has been aiding industry associations in leadership growth, strategic planning, fundraising and more to get their message across to members and supporters alike.