---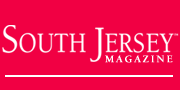 Business & Finance Feature
Business & Finance Feature - New Articles
• After the Crash
As we recover from the near economic meltdown, we take a look back at the top lessons learned and how we're moving forward.

• The Keys to Growth
Some got their start on $10,000 or less—and within the confines of their parents' basement—but these now successful business owners prove a little money can go a long way.

• Set the Stage
Tips to keep you from going through the motions when you want to throw an event to remember.

• Land of Opportunity
…From the pages of South Jersey Biz…
In less than a year's time, a new, robust package of economic incentives is making its impact felt in South Jersey.
When the Economic Opportunity Act was signed into law last September, it was met with open arms in South Jersey. As legislation that combines five state programs and takes strides to expand their reach, its primary goal in South Jersey seems to

• 2014 Best Places to Work
…From the pages of South Jersey Biz…
Company perks have come a long way since telecommuting and flex-time became a popular benefit. Convenience is a huge draw, but employees are in search for a place that works just as hard as they do when it comes to making them feel appreciated. In our search for this year's Best Places to Work, we sent out surveys to several companies that were nominated by our readers, and the following 15 are the ones we feel have what it takes to retain a happy, healthy workforce.