---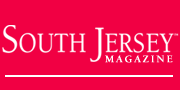 Business & Finance Feature
Business & Finance Feature - New Articles
• Take 5: Is your Co. ready to go public?
Barry Kitain, a business attorney at Lauletta Birnbaum, LLC, and associate professor at Rutgers–Camden School of Law, sounds off on taking your company public, from the expense to why size matters to potentially pursuing other options.

• What's Best for Business
Learn what goes into planning a focus group that can help you find the business answers you need.

• Tech Hatchery
Campus incubators boost small business in South Jersey, but for how long?

• Crisis Management
No one wants to think about what could go wrong, but it's best to have a plan in case something does.

• Office Space: August, 2014
This month, we're on the go, delivering you items and accessories that will make your smartphone the ultimate tool as you strive to make your business the best of the best.