---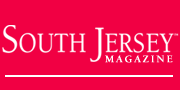 Business & Finance Feature
Business & Finance Feature - New Articles
• Agenda: November, 2014
Make plans now for November.

• 2014 Small Business Awards
It's no secret South Jersey is a great place to grow your business. From its ideal location to its access to various modes of transportation and everything in between, it's no surprise that a number of businesses have decided to call our area home.

• Office Space: October, 2014
Whether you're just starting your business or you're a seasoned veteran in your field, here are three items we think can help make your busy days on the road a little easier.

• On The Move: October, 2014
Comings, goings, hirings, retirings and more in South Jersey.

• Take 5: Securing a small business loan
According to Freeholder Heather Simmons, liaison to economic development for Gloucester County, even in this tight economy securing a small business loan is possible for start-ups and expansions if you follow these five steps.