---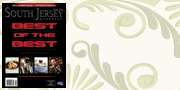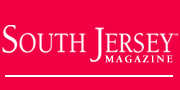 Business & Finance Feature
Business & Finance Feature - New Articles
• Building a Brighter Future
The commercial real estate industry is reportedly on more solid footing and may even be poised for growth this year, experts say. Last year there was a pretty equal mix of buyers and sellers in the marketplace and a lot of healthy activity.

• Corner Office: Claire Riggs
The saying goes that behind every good man is a good woman. Well, in the business world it could be said that behind every good woman is another good woman.

• Good for Business
Before 1975, Deptford's most well-known landmark was the landing spot for America's first hot air balloon ride.

• Take 5: Safe and Secure
Computer viruses always bring trouble, but what about when it happens to your business computer?

• On The Move: February, 2015
Comings, goings, hirings, retirings and more in South Jersey.