---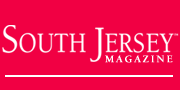 Business & Finance Feature
Business & Finance Feature - New Articles
• 2014 Executives of the Year
While it is always difficult to choose 25 to highlight, as there are so many successful executives in South Jersey, here, we present to you our 2014 Executives of the Year.

• Close of Biz: Thinking Outside the Cube
Sweet Success: South Jersey's growing wine industry has become a boom for the state's agribusiness.

• Corner Office: Annette Festa
Having reached the one-year anniversary of the introduction of Obamacare, we sat down with Annette Festa, president of Progressive Benefits Solutions

• Take 5: How to get involved
Marcy DiBlasio, past president and current vice president of education and programs for the Association of Fundraising Professionals, NJ, Southern Chapter

• Office Space: November, 2014
Being an executive can be difficult, but with the right skills and strategies, there is potential to transform into a great leader.