---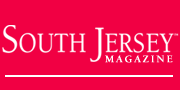 Business & Finance Feature
Business & Finance Feature - New Articles
• Office Space
Not all of us may feel as though we are filled with the entrepreneurial spirit, but with the right motivation, anything can happen. This month we feature three books that can help point you in the right direction and offer tips on ways to get an idea off the ground.

• On The Move
Comings, goings, hirings, retirings and more in South Jersey.

• Take 5: Fine-tune your elevator pitch
A great elevator pitch can be an invaluable business tool.

• Jobs of the New Generation
Thanks to a younger generation of workers and ever-changing technology, a major change in the workplace is underway.

• Corner Office: Phoebe A. Haddon
Phoebe A. Haddon stepped into the role of chancellor at Rutgers University–Camden on July 1. Despite being relatively new to the position, she isn't new to the field, as she has spent more than 30 years in education. Haddon shares with us the goals she has as chancellor and the biggest issues she sees in higher education today.