---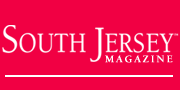 Business & Finance Feature
Business & Finance Feature - New Articles
• Who's Who in Health Care
It used to be that if a person from South Jersey required special medical attention, a trip across the bridge or to another metropolitan city was in order. The resources simply were not available locally for people to receive the best medical care available. That's not the case anymore, as South Jersey has become a health care hub that grows by leaps and bounds every year.

• Best of Biz
…From the pages of South Jersey Biz…
104 of the most trustworthy names in South Jersey business
We were overwhelmed this year by the number of nominations we received for our annual Best of Biz contest. Now in its fourth year, our readers cast the most nominations ever to highlight the businesses they feel truly excel in their specific fields. Here, we present 51 editors' picks, along with 53 readers' picks

• Social Network: August, 2014
This month's Social Network photos

• What's Missing?
…From the pages of South Jersey Biz…
The economic divide between North and South Jersey is clearly evident, but the gap could be closing thanks to new strategies to put our area firmly on the map.
In the longstanding duel between North and South Jersey, South Jersey might outshine when it comes to sprawling grass fields and devotion to sports teams, but when it comes to economic comparisons, North Jersey trumps South Jersey, hands down. With its proximity to New York City, North Jersey has a clear advantage, and other major drivers such as higher average household income, higher average home prices and a denser population help propel its economic growth.

• Office Space: August, 2014
This month, we're on the go, delivering you items and accessories that will make your smartphone the ultimate tool as you strive to make your business the best of the best.