---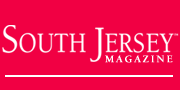 Business & Finance Feature
Business & Finance Feature - New Articles
• The State of Lending
South Jersey's small businesses struggle to borrow amid a tougher lending climate. A number of key financial developments have shaped the economic climate of the South Jersey region over the past year.

• The State of Finance
As 2014 comes to a close, local business owners and experts are cautiously optimistic, reporting an upturn in an economy that has been struggling for years.

• Office Space
Being an executive can be difficult, but with the right skills and strategies, there is potential to transform into a great leader.

• Corner Office: Annette Festa
Having reached the one-year anniversary of the introduction of Obamacare, we sat down with Annette Festa, president of Progressive Benefits Solutions

• Corporate Philanthropy
South Jersey's executives may be focused on strengthening their businesses, but these 15 local companies are also doing their part to strengthen their local community through their philanthropic efforts.