---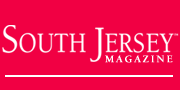 Business & Finance Feature
Business & Finance Feature - New Articles
• Banking on the Future
…From the pages of South Jersey Biz…
South Jersey bankers on challenges in the industry, what they're doing to adapt, and how the customer will always drive the business.
As a business owner, your financial institution can come to serve as one of your most trusted advisors. Whether you're an entrepreneur seeking start-up capital or an established company in need of convenient banking solutions to manage your cash flow, banks serve a crucial role in the day-to-day operations

• Close of Biz: Offices as Classrooms
College cooperative education programs give an advantage to both students and businesses.

• Set the Stage
Tips to keep you from going through the motions when you want to throw an event to remember.

• After the Crash
As we recover from the near economic meltdown, we take a look back at the top lessons learned and how we're moving forward.

• The Keys to Growth
Some got their start on $10,000 or less—and within the confines of their parents' basement—but these now successful business owners prove a little money can go a long way.