---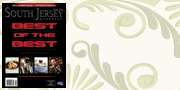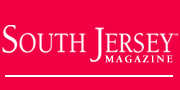 Top Physicians of South Jersey
Top Physicians of South Jersey - New Articles
• Best Doctors for Women
The relationship a woman shares with her doctor goes beyond the four corners of their physician's office; it extends into a personal realm that makes their physician feel more like extended family

• Best Children's Doctors 2015
Having a good physician you can trust can certainly put your mind at ease.

• Best Doctors 2014
…From the pages of South Jersey Magazine…
As the world of medicine continues to evolve, so too does the relationship that patients have with their physician. Today's doctors are better equipped than ever before to cure what ails us and they've become practically extended family members thanks to long-term relationships that feel every bit as personal as they do professional. We've once again partnered with medical information provider Best Doctors, Inc. on this year's list, not to mention that nearly 8,000 votes were cast online by our readers.

• Best Physicians For Women
For any woman, the relationship she has with her doctor is both personal and professional. After all, these physicians are the ones that not only help with small ailments, but they also become confidants trusted to guide patients through some potentially difficult paths. Here we present 158 such doctors, recognized by both medical information provider Best Doctors, Inc. and our readers for their concerted efforts to make South Jersey a healthy, happy place.

• Top Hospitals for your Children's Care
When you're a parent and your child is feeling under the weather—whether it's a fever, an earache or something that could be potentially serious—you would love to be able to trade places, taking all the pain on yourself and making him or her feel normal again. Since that's not possible, the next best thing is to find the finest pediatric care available, and we're fortunate in this area to have amazing options in South Jersey, Philadelphia and Delaware.