---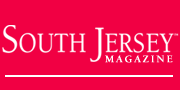 Top Physicians of South Jersey
Top Physicians of South Jersey - New Articles
• 2014 Top Children's Physicians
…From the pages of South Jersey Magazine…
Caring for your children is a paramount concern of any parent, and finding a physician you can trust can be stressful. That's why for the first time ever, South Jersey Magazine has conducted a peer-to-peer survey of area children's physicians to find out who they feel are the leaders in the profession.
In addition, our readers went to SouthJersey.com to cast their ballots for the doctors who have excelled in caring for their kids, and thus are worthy of the recognition they receive here.

• Best Physicians 2013
Need a physician referral? Look no further, as we present our annual list of the leading doctors in South Jersey. From pediatricians who make our children feel at ease to cardiologists who keep our heart pumping into our senior years, these medical giants are definitely names you'll want to know. This year's list was compiled by independent third-party provider

• Best Physicians for Women
…From the pages of South Jersey Magazine…
This year's list of the names to trust in women's health care
There aren't many people who will list going to the doctor as an activity they enjoy. Between the scale and the needles, there really isn't much to look forward to. But every now and then, you'll find a doctor who will go above and beyond to make the experience a little less nerve wracking, and we're fortunate to find a number of them right here in the South Jersey region. This month, we introduce you to some of the health care professionals making the trip easier for women, whether the reason is a routine visit or a life-altering diagnosis.

• Primetime Pediatricians
…From the pages of South Jersey Magazine…
Not everyone enjoys visiting the doctor, especially children, which is why finding the right pediatrician is such an integral part of caring for your little one. Rest assured, you've come to the right place. This year, South Jersey Magazine has once again partnered with Best Doctors, Inc., to compile a list of the leading pediatricians across the region. We've also included our annual readers' choices of other quality names in the field of pediatrics. Read on to find out what inspires some of these doctors and why they feel caring for children is so important.

• Best Physicians 2012
It's one thing to be a great doctor; it's another to be a Top Physician. Here, we talk with 30 leaders in medicine to get their input on the industry. We also unveil this year's list compiled by the independent organization Avvo, as well as many more readers' choices.