---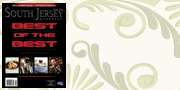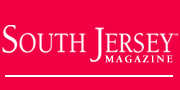 Top Physicians of South Jersey
Top Physicians of South Jersey - New Articles
• Best Children's Doctors 2016
103 physicians you can trust to care for your child

• Best Doctors
Incredible South Jersey physicians, as chosen by their peers and our readers

• Best Doctors for Women
The relationship a woman shares with her doctor goes beyond the four corners of their physician's office; it extends into a personal realm that makes their physician feel more like extended family

• Best Children's Doctors 2015
Having a good physician you can trust can certainly put your mind at ease.

• Best Doctors 2014
…From the pages of South Jersey Magazine…
As the world of medicine continues to evolve, so too does the relationship that patients have with their physician. Today's doctors are better equipped than ever before to cure what ails us and they've become practically extended family members thanks to long-term relationships that feel every bit as personal as they do professional. We've once again partnered with medical information provider Best Doctors, Inc. on this year's list, not to mention that nearly 8,000 votes were cast online by our readers.