---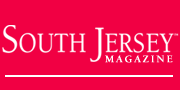 Top Dentists of South Jersey
Top Dentists of South Jersey - New Articles
• All Smiles
Our area is full of top notch dental professionals willing to go the extra mile to make sure their patients are smiling wide, which is why we turned to our readers and asked them to vote for their favorites in several specialties. The response was overwhelming and the result is our 2012 list of the Top Dentists in South Jersey; 83 of the most trusted specialists in their field. We also visited the offices of nine of the honorees to get a behind-the- scenes look at the doctors known for their skill, their compassion and, most of all, their dedication.

• Something to Smile About
…From the pages of South Jersey Magazine…
We asked our readers who's tops when it comes to dental care in South Jersey, and you voted in droves. The results are in, and these general dentists and specialists represent the region's most trusted dental professionals, known by generations of patients for their caring, most trusted dental professionals, known by generations of patients for their caring, dedication and skill. Read on to discover the top dentists in your community, and to find out what hobbies and passions make these professionals smile.

• Top Dentists 2010
Getting your family to go to the dentist can be like pulling teeth, which is why having a great dentist is so important. You, the readers, voted on the best in the business from across South Jersey. So, we bring you everyone from orthodontists practicing cutting-edge alignment techniques, to periodontists and oral surgeons who offer state-of-the-art care. And, we'll even tell you which pediatric dentists make that first time in the dentist chair not only easy, but actually kind of fun. Get to know the South Jersey dental pros whose patients are all smiles.

• South Jersey Magazine's 2009 Top Dentists
South Jersey has thousands of dentists, which makes finding one you like and trust with your pearly-white smile, well, a little like pulling teeth--especially if you need a practitioner with specific skills. From molars to incisors and cuspids, your 32 permanent teeth need constant—and often specialized—care. Even if you brush twice a day and never skip a checkup, you'll need a different type of dentist to soothe your aching gums than the one who will perform your first root canal and the general dentist who cleans your teeth every six months.

• South Jersey's Top Dentists 2008
In the modern world of dentistry, new technology and techniques have made dental care easier to swallow. And now, without further ado, South Jersey Magazine presents its annual list of TOP DENTISTS, tallied from the results of our online reader poll. The most nominated dentists are listed here and, well, they're all smiles—thanks to some paint-enhanced toothpaste and a toothbrush. Talented, aren't they?