A Constant Threat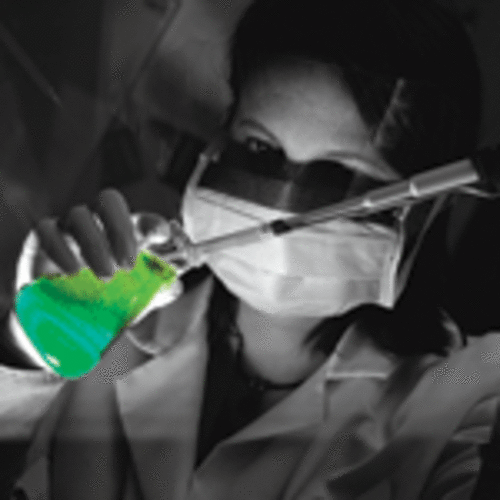 …From the pages of South Jersey Magazine…
A startling new statistic indicates that cancer deaths could double in the next 20 years. As the global battle against cancer continues, are we losing ground?
When the United States and world governments throw their weight behind efforts to combat a disease, we tend to expect results. With HIV, treatments have made the virus far less lethal. Measles and polio were pushed back to the point of nearing eradication. And yet, the number of cancer-related deaths will double by 2030, according to a recent study by the United Nations World Health Organization (WHO). The U.S. National Institutes of Health have projected spending of more than $6 billion on cancer research in 2011—more than any other disease. And yet, we're falling behind.
With pink ribbons reminding us of breast cancer in October and purple ones for pancreatic cancer in November, with billions spent promoting awareness and prevention and the search for a cure, how is it that we are still on the losing end of the battle with cancer?
Article continues below
---
advertisement


---
To start, the statistics don't tell the whole story, says Dr. Robert Somer, an oncology specialist at Cooper University Hospital. According to the WHO's International Agency for Research on Cancer, the number of annual diagnoses will increase from 12.7 million in 2008 to 21.4 million in 2030; the number of deaths will increase from 7.6 million to 13.2 million. Somer says that part of the reason those numbers appear so dramatic is because of success in defeating other common health problems.

"What isn't highlighted is the fact that my colleagues and other medical sub-specialties do such a good job of keeping patients alive longer," he says. "We're no longer dying from early heart disease, from stroke deaths, from infectious disease, and we [as doctors] are better at screening for malignancies earlier, so people are living longer. As a function of that, more people are anticipated to be diagnosed with cancer."

Somer offers the Baby Boomer generation as an example of how cancer cases have become more prevalent as our life expectancy has increased: "If you take a look at that generation, they are all aging, so it's expected that people ages 65 to 80 are going to be one of the biggest populations to provide healthcare to.… The No. 1 risk [factor for] cancer is aging—and as our population ages, we're going to see more malignancy," he says.

But even as diagnoses increase, death rates have been falling, thanks to effective new treatment options. "It is through these new therapies that we've seen a dramatic benefit to patients. We are pleased to say that cancer death rates have been declining over the last few years because of these therapies," Somer says.

Moreover, the prognosis for any given patient may be less grim than it would have been previously, according to Dr. Carolyn J. Horowitz, medical director of Penn Radiation Oncology at Kennedy Health System. "In the U.S., I think we are doing very well as we battle against cancer," says Dr. Horowitz. "As doctors, we're doing better, and people who are diagnosed with cancer are living longer. Median survival rates are improving as drug therapies, targeted therapies and radiation techniques improve."

"With better therapies, we're able to treat more cancers like chronic diseases rather than death sentences," she says.

She also attributes this level of success in part to heightened awareness of the disease. More people undergo screenings, see physicians and talk about cancer; because of this, they are diagnosed and treated earlier, which can improve patients' prognoses. People have also become more health-conscious in the U.S. For example, the decline in smoking may reduce the incidence of lung cancer and other cancers.

Just as vital, though, are breakthroughs in cancer research.

"More and more, we are able to understand the biology of the disease," says Dr. Somer. "Scientists are understanding what causes diseases to act a certain way—and this is true for cancer as well. We're able to now start targeting these pathways as part of our treatments."

According to Somer, the most pressing issue is that cancer, as a disease, is extremely complicated, and there are multiple pathways involved in its development and growth. Although doctors may be able to target a specific pathway with treatment, cancer is able to create new pathways on its own. "We've gotten much closer to getting ahead of cancer," says Dr. Somer. "On the other hand, we still need to work on finding a cure."

To that end, he says, it's crucial to maintain the research initiatives that have propelled improvements in treatment so far. "We need more cancer research and better infrastructure for cancer research in the United States," says Dr. Somer. "I think as the economy over the last two years hasn't been as healthy, the pharmaceutical companies and the government itself have decreased their involvement in pursuing their pipeline and investing monies in new therapies."

However, research has not halted altogether, and local doctors and scientists are doing more to further the study of cancer, improve patients' quality of life and seek the answers that might one day lead to a cure.

Cooper University Hospital is working to develop the research infrastructure in South Jersey among local hospitals. At any given time, Cooper hosts more than 50 clinical trials for various tumor types at different stages. "Through these trials, we are understanding the disease process better, and as a result, we're moving toward a more personalized approach to cancer treatment," says Dr. Somer, who is in charge of the clinical trial programs for the cancer research department.

In early May, Penn Medicine, in conjunction with the Children's Hospital of Philadelphia, opened the cuttingedge Roberts Proton Therapy Center, a radiation oncology facility located in Penn Medicine's Perelman Center for Advanced Medicine in Philadelphia. Proton therapy is a precise form of cancer radiation that offers potentially life-changing benefits to children with brain tumors and other solid tumors, as well as adults facing head and neck cancers, prostate cancer, brain and spinal tumors, lung and gastrointestinal cancers. As compared with standard radiation, proton therapy could offer reduced side effects and complications, decreased damage to healthy tissue, and an unprecedented ability to treat even those tumors adjacent to vital organs.

The Roberts Proton Therapy Center is the only facility of its kind in the country for pediatric patients. The Cancer Center at CHOP will be able to treat more children with proton therapy than all other American proton centers combined.

When considering the WHO's projections of increasing cancer deaths, it's important to couch those findings in the broader tapestry of news on the disease—both hopeful and disheartening. For example, in the same week this June, news reports revealed both that prostate cancer deaths are up 17 percent this year, and that a new chemotherapy drug to treat prostate cancer had come to market. They broadcast one scientific finding—that Vitamin D does not, as once thought, protect against the disease—and then another, that Vitamin B6 may be the one to do the trick. They found risks in plastic bottles, sunscreen and blood pressure drugs; they found hope in an experimental lung cancer vaccine, in clinical trials, in new research centers.

It is safe to say that great strides have been made in the fight against cancer in the United States, and that South Jersey physicians and researchers are doing their part. Although there is no cure for cancer as yet, doctors are learning to better understand the disease, in hopes that those projections of rapid increases in the numbers of cancer deaths won't become a harsh new reality.

Published (and copyrighted) in South Jersey Magazine, Volume 7, Issue 4 (July, 2010).
For more info on South Jersey Magazine, click here.
To subscribe to South Jersey Magazine, click here.
To advertise in South Jersey Magazine, click here.


Author: Jill McCloskey

Archives
---
Holiday Weight Loss Options
When Memories Fade Away
Dispelling the Senior Living Stigma
A Second Chance
An Eye on the Trends
Women Warriors
Early Detection Saves Lives
Ramping Up the Safety Factor
Support for New Moms
Making Progress
Show Your Teeth
Tales of Triumph
Living with Pain
Autism Support is Never Too Far Away
The Top: Make the Call
More Articles