Inspiring Educators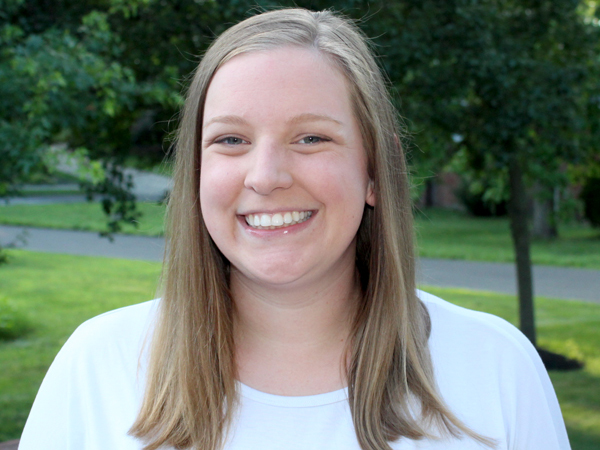 These individuals go out of their way to give students every opportunity to succeed.

Chrissy Blizzard-Wrobel
Voorhees Middle School
The face of STEM at Voorhees Middle School, Blizzard-Wrobel has put all of her effort into expanding the reach of these subjects and their impact on the lives of all her students. She developed the first STEM program and curriculum in order to encourage students to use specific models to identify problems in the community and find a solution. She is also the technology club advisor, coach of the district's FIRST LEGO League team and the former director/current producer of the student Drama Club which has more than 150 members.
Chelsea Glenn
Article continues below
---
advertisement


---

Delsea Regional Middle School
As a scholastic adaptive education teacher at Delsea Regional Middle School for the past eight years, Glenn is not satisfied until her students reach their full potential. She continually pushes them to learn more and try new things with the goal of creating well-rounded students that place an importance on scholastic success. She is also the middle school's drama club director and teaches high school English as part of the BookBinders evening program. She is also the advisor for the Unified Friends of SAVE program, bringing students with and without disabilities together for social interaction.

Lauren Pasanek
Haddonfield Middle School

Pasanek is a sixth-grade math and science teacher as well as a middle school science facilitator. She worked with colleague Courtney Baker to create the Enhancing Student Voices project that supports students' efforts to grow and develop their communication skills, notably in the area of making scientific arguments effectively. The work was recognized by the Haddonfield Education Trust, which awarded her a venture grant to help enhance the curriculum. Pasanek also has a National Board certification in adolescence science and loves working with the Changemakers, a group that identifies student's concerns and works with them to formulate suitable solutions.

Bishop Eustace Preparatory School

For over 10 years Carlin has been a distinguished member of the Bishop Eustace family. He is a part of the STEM faculty and has served as the department chair and instructor of mathematics, physics and computer science. Carlin ensures that his students receive the best education they can through his interesting and invigorating lessons. Along with being known as a creative teacher, he is the moderator of the Bishop Eustace Prep Robotics Team, which led him to being honored with the 2020 Philadelphia Engineering Foundation Outstanding Math Teacher award.

Wedgewood Elementary School

A library media specialist, Dabrowski aims to share her passion for learning with all her students by making the library an inviting place. Not only does she help run a book exchange program, but she makes it a point to get know each student on a personal level, which allows her to suggest specific titles that best suit their interests and hopefully inspire a lifelong love of reading.

Broad Street Elementary Schoo

l

This second grade teacher is no stranger to elementary education and helping to shape young minds, having also taught kindergarten and third grade during her impressive educational career. She has demonstrated strong leadership abilities by creating various team building reinforcement activities with the Broad Street staff and she also worked to implement Broad Street Buddies at the school. The program partners students in upper grades with those in lower grades to help enhance the younger students' reading abilities while simultaneously providing the older kids with the opportunity to develop leadership qualities. In addition, Mortimer is a volunteer for Headbands for Hope, an organization that provides headbands to children battling cancer.

South Harrison Elementary School

Compassion, care and optimism are all of the traits that describe this beloved educator. A fourth-grade math teacher with a fun-loving personality, she has gone above and beyond to make her students feel welcomed and appreciated throughout her 27 year career. Tranz's determination and passion for teaching is reflected upon how her student's progress in class as her dedication and creativity inspires them. As a result, her students have become more confident in solving math problems and can assure themselves that they have a teacher that believes in them, which in turn boosts their self confidence.

Washington Township High School

Currently celebrating her 24th year as a Spanish teacher in the Washington Township district, Belisario believes every day is an adventure and so she advises her students to embrace that mindset. She enjoys connecting with students on multiple levels, whether that means simply checking in to hear about their day or lending an ear and some wisdom when they need someone to confide in on more serious matters.

Orchard Valley Middle School

Walz keeps her students active and engaged by creating fun lesson plans in a comfortable environment. A sixth and seventh grade special education teacher, she is aware of how hard navigating middle school life can be, so she regularly encourages kids to get out of their comfort zone and become involved in various activities to broaden their horizons. Whether it is sports or drama, she feels making new friends, not to mention new memories, will create positive experiences and long-term benefits for everyone.

J.F. Tatem Elementary School

A special education teacher, Mullin's top priority is to make learning accessible for all students regardless of their needs, making sure they know that they deserve to learn in a happy and safe environment. Her patient and tireless work helping one particular student with apraxia—a speech disorder that affects a student's academic performance—did not go unnoticed as she was interviewed and featured in a video for the N.J. Coalition for Inclusive Honors Program.

Clearview Regional Middle School

A dedicated instructor and lifelong learner, Walton is a beam of light for so many at Clearview Regional Middle School. As the German teacher she is innovative in her teaching methods by continuously having her students engage in interactive lessons, trying new German foods and reviewing their comprehension of the foreign language. She is always adding new pedagogical theories to her lesson plans and incorporating current topics and pop culture into her curriculum to keep things fresh.

Camden Catholic High School

Bruckner, or Bruck as his students call him, has made a noticeable impact on Camden Catholic High School that extends much further than his classroom walls. He teaches media, technology and society, digital film production, and film studies while also leading students in the production of the school's daily morning show. Each student is taught how to write a script and work a teleprompter and receives tips on how to present themselves in front of a camera. On top of that, he also created a fundraising group called Bros4TheGoal to raise funds in the battle against pediatric cancer. The group has raised more than double their original goal of $3,000 and helped to raise the spirits and smiles of children battling cancer at The Children's Hospital of Los Angeles.

Haddonfield Memorial High School

Maiese has been a Haddonfield Memorial High School teacher in the English department for 20 years now, focusing on challenging her students academically. She also serves as the cheer coach, where she finds it important to not only build a team of strong cheerleaders, but also strong young women. She always makes time for her students and is known for making each one feel truly cared for by displaying genuine compassion. This inspired her to start a "lunch bunch" group where she spends her own money to buy food and prizes for students while also creating an atmosphere where they can feel comfortable to bond with one another. Maiese also started the school's student of the month program to reward academic achievement.

A guidance counselor for the past 18 years, Zechman continues to show how innovative and motivated she is to continually improve the Shawnee High School counseling center. She finds it important to connect with every student that walks through her doors so their individual needs and desires can be addressed. Zechman introduced the dog therapy program and anxiety center at the school as a way to help bring comfort and stress relief to both students and staff.

Giagunto has put over 20 years of passion and dedication into the Monroe Township public school system. She is a proud participant of the Star-W program, a grant-funded venture designed to infuse technology into the curriculum as a means to improve student performance in the areas of language arts literacy. Giagunto is one of four classroom teachers to collaborate and implement the technology provided by the grant. She is also the representative of Radix Elementary School during educational technology conferences, paving her school's way to the future.

To read the digital edition of South Jersey Magazine, click

here

.

Published (and copyrighted) in South Jersey Magazine, Volume 16, Issue 12 (March 2020).

For more info on South Jersey Magazine, click

here

.
To subscribe to South Jersey Magazine, click

here

.
To advertise in South Jersey Magazine, click

here

.

Author:

Kaitlyn Boylan and Mohammed Fuad
Archives
---
Colleges and COVID-19
Learning Curve
For the Students
It's Academic: The 2020 Public High School Report Card
A Quick Study
Learning the Hard Way
Top Towns 2020
Camden County Bounds Together
Adapting Education During a Pandemic
A Teachable Moment
An Educated Decision
A Learning Environment: 2019 Public High School Report Card
Shrouded in Secrecy
Public High School Report Card 2018
Safety First
More Articles