No Sure Thing Pro Sports Can Return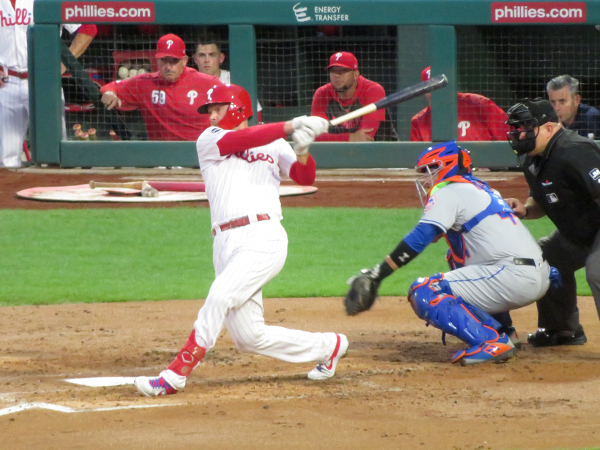 The Phillies had the biggest reported numbers on Friday when the team confirmed an earlier report by NBC Sports Philadelphia that five players and three staff members tested positive for COVID-19.
Here is the release the Phillies sent out:
In response to published reports and the questions that those reports have raised, the Phillies are confirming that 5 players and 3 staff members working at the club's Clearwater facility have tested positive for Covid-19. The first confirmed case occurred this past Tuesday, June 16. In addition, 8 staff members have tested negative for the virus, while 12 staff members and 20 players (both major league and minor league players) living in the Clearwater area are in the process of being tested and are awaiting the results of those tests.
Managing Partner John Middleton said, "The Phillies are committed to the health and welfare of our players, coaches and staff as our highest priority, and as a result of these confirmed tests, all facilities in Clearwater have been closed indefinitely to all players, coaches and staff and will remain closed until medical authorities are confident that the virus is under control and our facilities are disinfected."
In terms of the implications of this outbreak on the Phillies' 2020 season, the club declines comment, believing that it is too early to know.
The Phillies are absolutely right. More than three months since sports leagues began shutting down beginning on March 11, there remains so much that is unknown about the pandemic.
MLB owners and the players union have been having contentious labor talks before the increased number of positive tests were known. The season is now set. There will be a 60-game schedule that will start July 23 or 24 at home ballparks.
As stated in the past with college football or any sport, a league may start, but finishing the season could be a challenge due to the pandemic.
The NBA will have 22 teams heading to Orlando to attempt to finish its season. The teams will leave either July 7, 8 or 9 and the first games are expected to be July 30.
The NHL is still finalizing its plans on having its season resume in two different cities.
The thought with the NHL and NBA is that teams have a better chance to succeed if they are together in the same "bubble."
The NFL is watching all of this with great interest. This is the sport that it would be almost impossible to have the 32 teams in one "bubble" setting.
There are just too many people associated with an NFL team. The NBA for instance, is limiting travel parties to 35 per team.
The NFL would likely need at least 100 per team if not more.
Everybody is rooting for the leagues to succeed, but as cases spike in several states. As of June 20, the Center for Disease Control and Prevention (CDC) has reported 2,215,618 reported cases in the U.S. with 119,055 deaths.
These are alarming figures and show the obstacle that many businesses, including professional sports have in attempting to operate.
It won't be impossible, but there are many hurdles to clear.
Article continues below
---
advertisement


---
© SouthJersey.com 2020. All rights reserved. This article or parts thereof may not be reprinted or reproduced by any other party without the express written consent of SouthJersey.com. For more information, please call 856-797-9910.


To receive special deals directly from SouthJersey.com,
subscribe here.
For more Local Sports features,

visit our South Jersey Sports page.
Author:
Marc Narducci; Photo by Marc Narducci
Archives
---
Who's Who in Health Care
Former Shawnee star Doolittle Calls It A Career
Camden County College welcomes Baseball Hall of Fame
South Jersey Football Games of the Week
Out & About
QB Ronnie Borden is Back in the Game
Should fans be worried for the Phillies bullpen?
South Jersey Football Games of the Week
A look at South Jersey's Top H.S. Girls' Soccer Teams
Out & About
Eagles will be fine after close call in opener
High School Football Games of the Week
Is it Super Bowl or bust for the Eagles?
What's New in South Jersey?
From New Jersey to Nashville
More...