Frank Fucetola Resigns as Williamstown Football Coach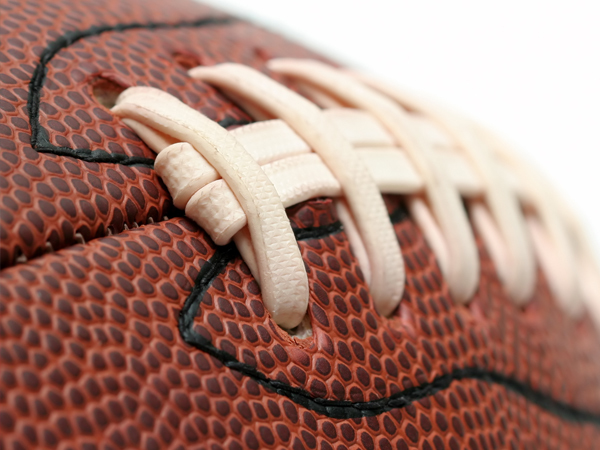 Frank Fucetola loves coaching. In fact there might not be a football coach in South Jersey who enjoys the job more. Yet family obligations have forced Fucetola to resign as the head football coach at Williamstown.
Fucetola said he needs to devote his time to helping take care of his wife Diane, who is ill.
"I just right now wouldn't be able to devote the time needed to coaching," he said.
And nobody devoted more time than Fucetola, who turns 69 in September.
What makes his career so impressive is that he won titles at both non-public and public schools. His overall career record was 182-99, which included 163-86 at Williamstown and 19-12 at St. Augustine.
Fucetola won a state Non-Public Group 1 title at St. Augustine in 1995 and captured South Jersey Group 5 titles with Williamstown in 2012, 2018 and 2019.
His most recent team went 12-1.
At both St. Augustine and Williamstown, he took over struggling programs. St. Augustine was still a young program. In its first four years before Fucetola arrived, the Hermits were 7-28. After going 4-6 his first year, he guided the Hermits to 6-4 and 9-2 records.
In the three years prior to his arrival at Williamstown, the Braves were 5-22. It took him a while to get things going, but once he did, Williamstown became one of the top programs in South Jersey.
In addition, Williamstown was the biggest enrollment school in the Tri-County Conference when he arrived. Fucetola always said he wanted to play against the best teams and he got his wish in 2010 when Williamstown was placed in the West Jersey Football American Division, which annually is the best in South Jersey.
In fact this past season Williamstown had to beat fellow American Division foe Lenape, 14-10 to win the SJ Group 5 championship. The Braves then beat another American Division team, Cherokee, 30-14 in the South-Central matchup. (Cherokee is not in the American this year in the recent realignment).
So Fucetola built a program that played the best and beat the best.
"It was always my goal to play the big guys," he said.
And to beat them as well.
He is leaving the program in great shape.
"I think they can win another championship," he said.
Fucetola isn't sure that football will be played this year, as is anybody else. He also isn't ruling out a return to coaching.
"If things get better with Diane and she turns the corner, of course I would look to return (to coaching)," he said. "Right now, the game plan is to go watch Friday night football, go to different places and watch practices."
That keeps him in the game but Fucetola understands that to coach, one has to be engaged 12 months a year, as he was. There were few days that went by when he wasn't thinking about how he could improve his team.
"I will miss it," he said.
The sport will miss him as well.
Article continues below
---
advertisement


---
© SouthJersey.com 2020. All rights reserved. This article or parts thereof may not be reprinted or reproduced by any other party without the express written consent of SouthJersey.com. For more information, please call 856-797-9910.


To receive special deals directly from SouthJersey.com,
subscribe here.
For more Local Sports features,

visit our South Jersey Sports page.
Author:
Marc Narducci
Archives
---
Health Care Roundup
Relying on Faith
Former Eastern Soccer Star Kelly McGroarty Preparing for the Next Level at La Salle
Banding Together
Moving Forward
Will PIAA Decision Influence NJ Resuming High School Sports?
Power 50
Flyers Have as Good a Shot as Anybody to Win the Stanley Cup
South Jersey Coronavirus (COVID-19) Developments (August 10)
Learning the Hard Way
My Summer Vacation
South Jersey Coronavirus (COVID-19) Developments (August 7)
The NJSIAA's Latest Update on its Return to Play Plan
South Jersey Coronavirus (COVID-19) Developments (August 6)
Back to Business
More...