Vail playing at top-level college ball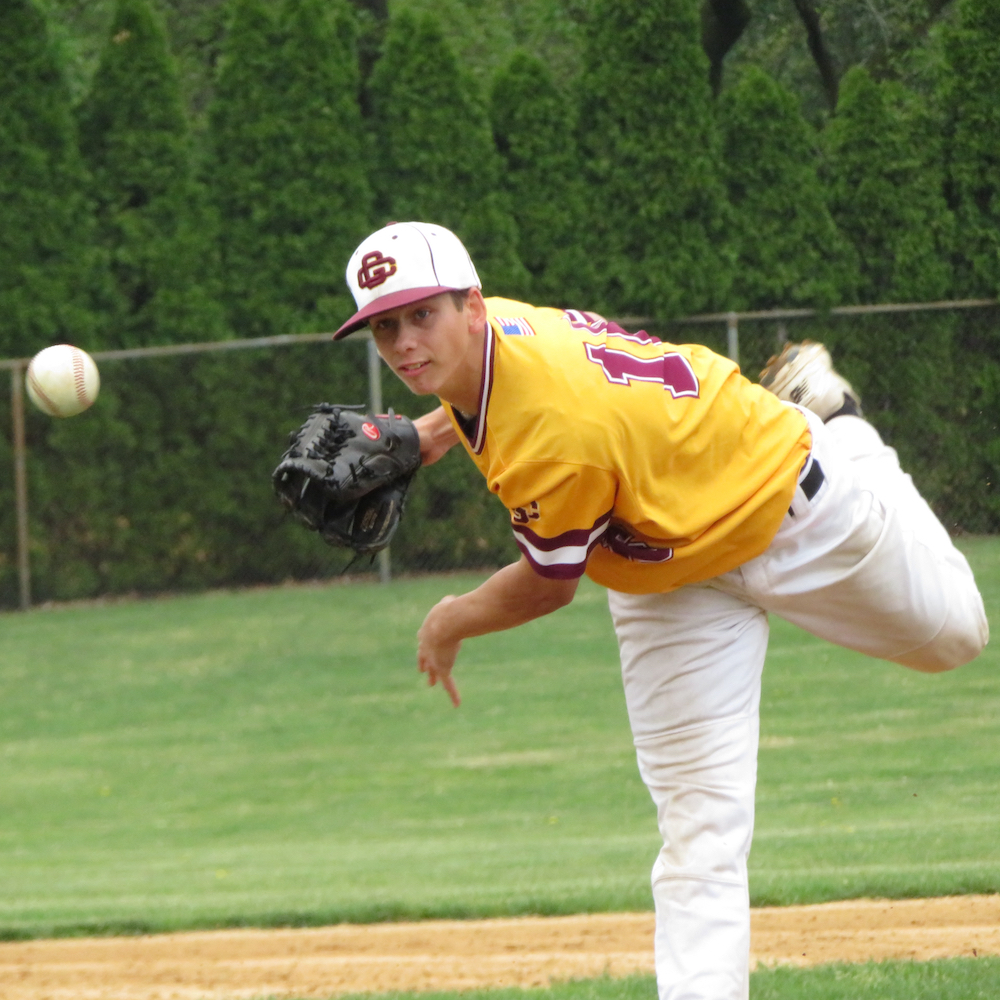 Andrew Vail enjoyed a storied career as a pitcher for Gloucester Catholic and he has continued to fare well in college while competing in arguably the most difficult league in the nation.
Vail is a junior left-hander pitching for the University of Missouri. The Tigers compete in the Southeastern Conference, which dominates baseball the way it does football.
In the most recent DIbaseball.com Top 25 rankings, five of the first six teams were from the SEC - No. 1 Arkansas, No. 2 Vanderbilt, No. 4 Mississippi State, No. 5 Tennessee and No. 6 Mississippi.
Missouri isn't among the top teams in the SEC, and it's difficult to climb up against such formidable competition but Vail can take pride in that he is competing against the best in the country.
Vail was a two-time state champion at Gloucester Catholic as a junior and a senior and he played a major role each postseason.
As a junior Vail was the winning pitcher in Gloucester Catholic's 15-5 victory over Newark Academy in the NJSIAA Non-Public B state championship game. Vail allowed just one run to the high scoring Newark Academy offense in four innings of relief.
As a senior he was the winning pitcher in Gloucester Catholic's 5-1 victory over Immaculata in the South Jersey Non-Public B championship game. That win earned the Rams a trip to the state final.
In the South Jersey championship, Vail allowed five hits and one run in 4 2/3 innings. He also had 11 strikeouts.
Gloucester Catholic would then beat DePaul Catholic, 10-3, in the Non-Public B state championship. That was the 19th state title for Gloucester Catholic, most in the state since the advent of NJSIAA playoffs in 1971.
Vail was a consensus All-South Jersey selection and finished his Gloucester Catholic career 13-2. He recorded 1.52 strikeouts per inning during his high school career.
Vail began his college career at Maryland, where he was a key member of the bullpen. As a freshman he went 2-1 with one save and a 2.70 ERA. In 20 innings, he recorded 25 strikeouts. His 21 total appearances was the fourth most on the team.
He was competing against top competition in the Big 10, but now at Missouri, it's even a higher level.
After his freshman year at Maryland, Vail transferred to Missouri, where he participated in a COVID-shortened season last year. He was 1-0 in four relief appearances, striking out four in 5 1/3 innings. The win came in his Missouri debut when he pitched three scoreless innings and earned the win in relief at Texas A&M Corpus Christi.
The opposition was just 1-for-17 against him with runners in scoring position (.059).
This season, through the weekend he had appeared in eight games for Missouri, four as a starter and four as a reliever. He was 0-2 but had struck out 23 in 18 innings.
Vail and the Tigers have a little bit more than a month left in the regular season, which ends May 22 with a home game against Auburn.
Article continues below
---
advertisement


---
Author:
Marc Narducci
Archives
---
Phillies hope bad loss doesn't linger
Beauty In Demand
No rebuild mindset for CH West baseball
Who's Who in Family Law
Eustace top seed in Diamond Classic
Full speed ahead?
Shawaryn signs with Royals
Summer Camps—Meet the Directors
Eagles make promising first-round pick
Coming Together
Lots of parity in Liberty Division
On the Job
Petty is a must-see player
Inspiration Through Action
All-star team shows strong SJ presence
More...