All-star team shows strong SJ presence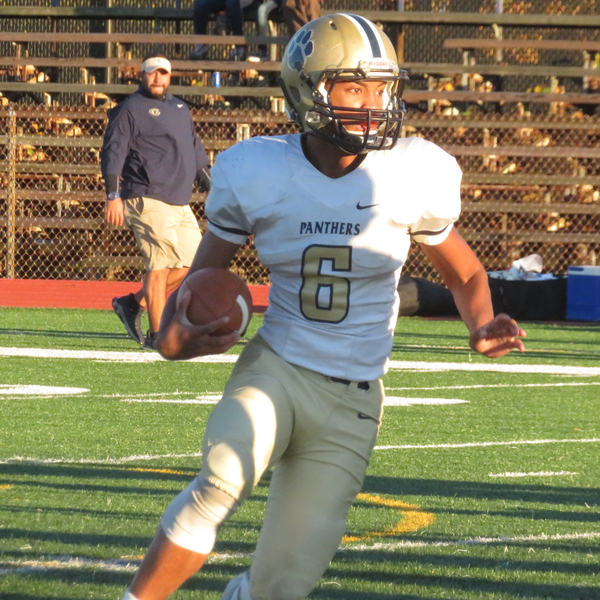 For the second year in a row due to the pandemic, the Phil Simms North-South All-Star Football Classic, featuring the top graduating seniors in New Jersey, has been canceled. The classic did name the teams for the North and the South and as expected, there was a strong representation of players from the seven-county South Jersey area. As for why the game has been canceled this year, the committee put out this message on its Facebook page: "While the State of New Jersey's vaccination program is well underway, new cases and deaths are sadly still occurring. As members of the Classic's Executive Committee, we are responsible for providing a safe environment for the players, coaches and fans. Unfortunately, at this time, even with enhanced precautions, we cannot guarantee that safety. For this reason, we have decided to cancel the 2021 game. "We share the disappointment with the student athletes that are not able to participate in the longest-running high school football all-star game in the state. While not being able to step on the gridiron with their all-star teammates, these student athletes will be forever etched in the record books among some of the best high school football players from the Garden State." That said, it was still quite an honor for any player to be selected. Here are the players from the seven-county South Jersey area who were selected to compete. Ah-Shaun Davis, Willingboro QB Bayshuel Tuten, Paulsboro RB J'Heem Frederick, Atlantic City WR Caden Burti, Cherokee WR Graham Dudlick, Haddon Township OL Winston Jordan, Highland OL Matt Rau, Delran OL Marques Hall, Clayton OL Daniel Johnson, Winslow Township OL Ryan Pattison, Bishop Eustace P/K Deshawn Woodall, Gateway DB Chad Black, Clearview DB Jden Abrams, Hammonton DB Quadir Fussell, Collingswood DB Zach Schneider, Kingsway, LB Jaden Allen, Washington Twp. DL Jaden Blanding, Bordentown DL This is an impressive honor for the players listed. Many of the names are familiar to South Jersey football fans. Ah-Shaun Davis of Willingboro appeared in two games during this past COVID restricted season, where no team played more than eight games. As a junior in 2019, he helped lead Willingboro to a 12-1 record and Central Jersey Group 1 title, throwing for 2,587 yards and 38 touchdowns. He will be taking his talents to Lafayette. Kingsway's Zach Schneider is headed to Temple, where he will be preferred walk-on. He was among South Jersey's top linebackers this past season with 44 tackles in five games, an average of 8.8 per game. These are just two of the standouts from South Jersey. It would have been nice for these players to have another game to play, but one can surely understand the decision to cancel the game. As they compete in college and as the years go by, they will always be cited for being selected to this prestigious all-star game.
Article continues below
---
advertisement


---
Author:
Marc Narducci
Archives
---
Who's Who in Health Care
Former Shawnee star Doolittle Calls It A Career
Camden County College welcomes Baseball Hall of Fame
South Jersey Football Games of the Week
Out & About
QB Ronnie Borden is Back in the Game
Should fans be worried for the Phillies bullpen?
South Jersey Football Games of the Week
A look at South Jersey's Top H.S. Girls' Soccer Teams
Out & About
Eagles will be fine after close call in opener
High School Football Games of the Week
Is it Super Bowl or bust for the Eagles?
What's New in South Jersey?
From New Jersey to Nashville
More...