New key rules for seeding high school boys & girls basketball teams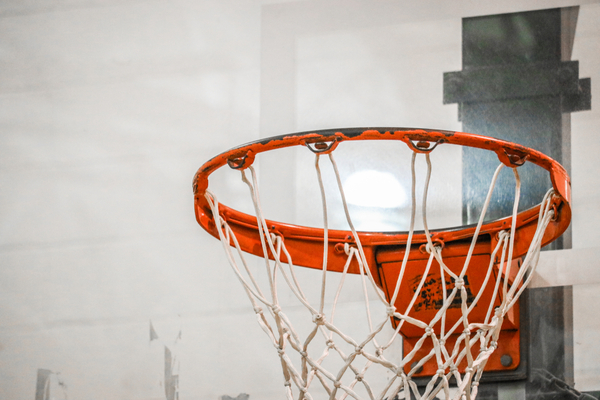 This is an interesting time for high school girls and boys basketball teams in New Jersey. Usually these are the dog days of the season while teams wait for the state tournament, but a new way to seed teams has made this an interesting time.
There is a new way to seed teams that began in the fall season.
There have been different variations on how teams have been seeded over the year at the cutoff date.
This year, a team's top 13 best power point games will be how a seeded team is determined.
The cutoff date is Feb. 12.
The boys and girls state tournament begins on Feb. 28.
The games in the sectional tournament are hosted by the higher seed.
It's an advantage to play in your own gym, not having to get on a bus to travel.
In past variations, a team's first 15 games would count as seeding and games past 15 wouldn't go toward it.
Now a team can still improve its seeding down to the cutoff date.
The first two weeks of February often have showcase events where many top teams are matched against each other. Winning those games helps a team's power points.
At this point, for instance, nationally ranked Camden began the week as the No. 3 seed in boys Group 2 power points, according to NJ.com. Haddonfield stood at No. 1, with Sterling No. 2.
While Camden is a prohibitive favorite, regardless of where games are played, opponents would much rather face the Panthers at home.
Camden has some games against highly touted opponents before the cutoff date that should yield strong power points. So it wouldn't be surprising if Camden ended up as the top seed.
In boys SJ Group 3, Moorestown was No. 1, 16 power points ahead of second place Burlington Township. Moorestown, however, had played two more games.
These two teams meet Jan. 28 at Moorestown. Burlington Township has a game just past the cutoff date (Feb. 15) with Shawnee. That would have been a big power points game.
Either way, Group 3 figures to be among the more closely contested sections.
In girls basketball one of the more interesting races is in South Jersey Group 4. Shawnee began the week No. 1 in power points and Cherokee, which had played one fewer game, was No. 2.
This is a great matchup among teams from the Lenape School District.
Cherokee recently scored a 37-31 win over Shawnee.
The teams, who are members of the Olympic Conference American Division, don't meet in the rematch until Feb. 22. So that second meeting won't count in the Power Points rankings.
Regardless of that final meeting the two are destined to meet in what should be a highly competitive Group 4 race.
Article continues below
---
advertisement


---
Author:
Marc Narducci
Archives
---
Who's Who in Health Care
Former Shawnee star Doolittle Calls It A Career
Camden County College welcomes Baseball Hall of Fame
South Jersey Football Games of the Week
Out & About
QB Ronnie Borden is Back in the Game
Should fans be worried for the Phillies bullpen?
South Jersey Football Games of the Week
A look at South Jersey's Top H.S. Girls' Soccer Teams
Out & About
Eagles will be fine after close call in opener
High School Football Games of the Week
Is it Super Bowl or bust for the Eagles?
What's New in South Jersey?
From New Jersey to Nashville
More...