2022 Best of Biz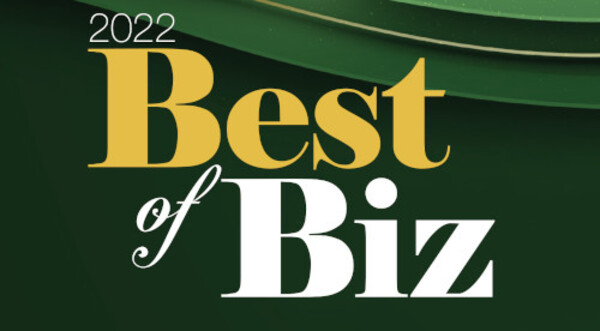 here's no shortage of South Jersey businesses that are a credit to their industries, which makes those that earn high praise and fervent loyalty from their clients and customers all the more remarkable for edging out some stiff competition. In this year's Best of Biz, we're proud to showcase a wide-ranging selection of companies and organizations that value personal connections, individually tailored service, and the kind of results that prove they're dedicated to not only their craft but also their clients.
ACCOUNTING
Alloy Silverstein
Alloy Silverstein has called South Jersey home since 1959 and continues to be a premier accounting, advisory and bookkeeping firm for local businesses that value exceptional client service. The team is a four-time recipient of the Best of Accounting Award for their proactive and responsive approach to CPA firm services.
Cherry Hill, Hammonton
(856) 667-4100
AlloySilverstein.com

ARCHITECTURE
Article continues below
---
advertisement


---

RYEBREAD Architects
This firm believes that by working together, they are able to create building envelopes/systems/interiors/ contexts that are more safe, productive, healthy, efficient and distinctive.
Mount Holly
(609) 265-2652
RYEBREAD.com

AUDITING
Friedman LLP
Marlton
(856) 830-1600
FriedmanLLP.com

BANK: BUSINESS
1st Colonial Community Bank
1st Colonial Community Bank is honored to be recognized among the leading businesses throughout Southern New Jersey as a Best of Biz by South Jersey Biz. At 1st Colonial, we put customers 1st and offer a wide range of personal and business products with know-your-name service— how banking should be.
Cherry Hill, Collingswood, Westville
(877) 785-8550
1stColonial.com


BANK: COMMERCIAL LENDING
TD Bank
Congratulations to Gregory Carlisle, TD Bank's new commercial market president, Southern/Coastal New Jersey. Gregory is a true TD brand ambassador in the community, and is thrilled to oversee commercial and small-business banking in South Jersey.
Multiple locations
(888) 751-9000
TD.com

BANK: COMMUNITY
Liberty Bell Bank
Cultivating a personal connection and relationship with each and every client is at the core of Liberty Bell's business philosophy, helping its team identify the best practices for meeting the South Jersey community's needs.
Multiple locations
(888) 285-7826
LibertyBellBank.com

BANK: CUSTOMER SERVICE
Franklin Bank
You know your business. Franklin Bank knows lending. Experience true community banking with a personal loan officer who will walk you through every step of the borrowing process. 161 years strong.
Multiple locations
(856) 769-4400
FranklinBnk.com

BANK: ONLINE
WSFS Bank
Multiple locations
(888) 973-7226
WSFSBank.com

COMMERCIAL LANDSCAPING
Beechwood Landscape Architecture and Construction
The Beechwood team comprises a group of diversely experienced professionals committed to integrity, high-quality results and customer satisfaction. From the initial consultation through design development to the completion of a project, Beechwood works hand-in-hand with clients to ensure they're updated and completely satisfied every step of the way.
Southampton
(609) 801-1252
BeechwoodLandscape.com

COMPUTER
SERVICES/SECURITY
PCH Technologies
PCH Technologies is a top-tier IT and cybersecurity firm loca­ted in Southern New Jersey serving clients locally, nationally and internationally. They specialize in cybersecurity, cloud computing and IT managed services focusing on artificial intelligence.
Sewell
(856) 754-7500
PCHTechnologies.com

CONSTRUCTION
DeSimone Construction
DeSimone Construction, founded in 1974, specializes in custom commercial construction and custom residential home construction. Its principals personally meet with prospective clients and take great pride in each unique project. Attention to details have earned the company a solid reputation for quality work and customer satisfaction throughout the tri-state area.
West Deptford
(856) 848-2897
DeSimoneConst.com


CONSTRUCTION MANAGEMENT
Coordinated Project Solutions, LLC
Stratford
(609) 230-7800
CoordinatedProjectSolutions.com

CREDIT UNION
American Heritage Credit Union
Among the top 100 largest credit unions in the United States, American Heritage is a member-owned financial cooperative with more than $4 billion in assets. It proudly serves more than 800 workplace partners and over 260,000 members across South Jersey, Philadelphia and the surrounding suburbs.
Cherry Hill, Glendora
(215) 969-0777
AmericanHeritageCU.org

DOCUMENT DESTRUCTION/SECURITY
ProShred Southern New Jersey
Onsite document and hard drive destruction on either a regular shredding schedule or having a one-time purge to save time, money and comply with the latest legislation.
West Berlin
(856) 336-2820
ProShred.com/Southern-New-Jersey

EMPLOYEE BENEFITS
Innovative Benefit Planning LLC
Moorestown
(888) 427-7383
IBPLLC.com

ENGINEERING
Bohler
In a rapidly changing industry, Bohler helps real-estate professionals identify and act on opportunities. They help clients advantageously leverage change, resulting in successful land-development projects that grow their business and transform the community.
Mount Laurel
(856) 930-4000
BohlerEngineering.com/location/southern-new-jersey/

FINANCIAL PLANNING
Masso Torrence
Established in 1999, Masso Torrence is an independent, boutique firm specializing in comprehensive financial planning and corporate retirement plans for physicians, attorneys and small-business owners. Whether you are a time-challenged professional or a retirement plan sponsor, its team adheres to the highest fiduciary standard to meet your needs.
Marlton
(856) 988-6664
MassoTorrence.com

HOTEL FOR MEETINGS
DoubleTree by Hilton Cherry Hill Philadelphia
Cherry Hill
(856) 665-6666
Hilton.com/en/doubletree

HR MANAGEMENT/ CONSULTANT
NEMR Total HR
Marlton
(856) 642-9500
NEMRHR.com

INSURANCE FIRM/BROKER
NJM Insurance Group
Multiple locations
(800) 232-6600
NJM.com

IT SUPPORT
DLC Technology
DLC delivers unparalleled total technology management with integrated
cybersecurity protections to customers with sensitive data or those subject to regulatory requirements. DLC's tailored solutions will maximize your business's potential.
Marlton
(856) 983-2001
DLCTechnology.com

LAW FIRM: CORPORATE
Parker McCay
Mount Laurel
(856) 596-8900
ParkerMcCay.com

LAW FIRM: EMPLOYMENT/LABOR
Capehart Scatchard
Capehart Scatchard's Labor & Employment Group recognizes the diverse workplace issues today's employers are facing. The team works with management to address the wide variety of legal and human-resource challenges that abound.
Mount Laurel
(856) 234-6800
Capehart.com

LAW FIRM: INTELLECTUAL PROPERTY
Archer
Voorhees
(856) 795-2121
ArcherLaw.com

LAW FIRM: LITIGATION
Sherman Silverstein
Moorestown
(856) 662-0700
SSKRPLaw.com

LAW FIRM: MERGERS & ACQUISITIONS
Lauletta Birnbaum
Lauletta Birnbaum is a boutique business law firm combining the expertise of larger firm attorneys with the value-consciousness of a smaller boutique. The firm's specialties include M&A, commercial litigation, real estate, intellectual property and technology.
Sewell
(856) 232-1600
Lauletta.com

LAW FIRM: REAL ESTATE
Genova Burns
Genova Burns is an innovative mid-sized law firm. They believe in the power of team and embrace collegial interaction with clients to leverage all resources towards achieving effective and creative solutions. They view their clients as relationship partners. When you select Genova Burns, you will get a firm that understands your business, whether private or public, and works with you to achieve practical, real-world and cost-conscious outcomes. At Genova Burns, your business is their business.
Multiple locations
(973) 533-0777
GenovaBurns.com

MECHANICAL SERVICES: HVAC
Hutchinson
Hutchinson is a leading energy/mechanical services contractor performing heating, cooling, plumbing and energy services throughout the greater tri-state region, including South Jersey. Services include HVAC, energy efficiency services, turn-key design build and planned maintenance.
Cherry Hill
(888) 777-4501
HutchBiz.com/Commercial

MOVING: COMMERCIAL
Simonik Transportation and Warehousing
Lumberton
(888) 658-5666
SimonikAllied.com

OFFICE FURNITURE
Bellia Interiors Group
Woodbury
(856) 845-2234
Bellia.net

PAYROLL PROVIDER
Primepoint HRMS & Payroll
Primepoint is a payroll processing and HR management company offering advanced technology that integrates HR management, payroll processing, time and attendance, and employee self-service functionality for small, medium and large organizations. Primepoint has a different approach to customer service that creates a very high level of support for its customers.
Westampton
(800) 600-5257
Primepoint.com

REAL ESTATE: COMMERCIAL BROKER
WOLF COMMERCIAL REAL ESTATE
Marlton
(856) 857-6300
WolfCRE.com

REAL ESTATE: COMMERCIAL FULL SERVICE
NAI MERTZ
Since 1980, NAI Mertz is a leading full-service commercial real estate firm conducting business both nationally and globally from offices in New Jersey, Philadelphia and eastern Pennsylvania. The company provides the full spectrum of commercial real estate services in industrial, office and retail sectors to tenants, owners, developers and investors.
Mount Laurel
(856) 234-9600
NAIMertz.com

REAL ESTATE DEVELOPER
Needleman Management
Cherry Hill
(856) 482-5959
NeedlemanRE.com

RESTAURANT FOR MEETINGS
The ChopHouse
Gibbsboro
(856) 566-7300
TheChopHouse.us

SIGNAGE
FastSigns
Cherry Hill:
(856) 492-5841
Maple Shade:
(856) 259-1262
Marlton: (856) 249-7098
FastSigns.com


STAFFING
ACCU Staffing
Since 1979, ACCU Staffing has established itself as an innovative and resourceful full-service staffing company specializing in temporary and full-time job placements. With over 30,000 annual applicants and 15 branch locations, ACCU Staffing supports businesses throughout New Jersey, Pennsylvania, and Delaware with a customized approach helping to streamline hiring needs.
Multiple locations
(856) 482-2222
AccuStaffing.com

TAX ADVISORY SERVICES
CLM Advisors
CLM Advisors is built on the notion that small-and-mid-sized businesses need consistent, expert consultation in accounting, finance and taxation. Their advisory team focuses its wealth of knowledge and experience on strengthening community businesses every day.
Turnersville
(856) 589-3100
CLMAdvisors.net

TELECOMMUNICATIONS
Telecorp
West Deptford
(856) 384-6000
TelecorpInc.com

TITLE COMPANY
Surety Title
Multiple locations
(800) 908-4853
MySurety.com

WEALTH MANAGEMENT
Wilmington Trust
Cherry Hill
(856) 330-8031
WilmingtonTrust.com

READER'S PICKS

ACCOUNTING
Baratz & Associates
Marlton
(856) 985-5688
BaratzCPA.com

ACTUARIAL SERVICES
Garden Bookkeeping & Tax Service
Turnersville
(856) 629-6774
Facebook.com/GardenBookkeepingTax

ARCHITECTURE/
DESIGN: COMMERCIAL
Garrison Architects
Bellmawr
(856) 396-6200
GarrisonArch.com

BANK: BUSINESS
PNC
Multiple locations
(888) PNC-Bank
PNC.com

BANK: COMMERCIAL LENDER
Republic Bank
Multiple locations
(888) 875-2265
MyRepublicBank.com

BANK: COMMERCIAL MORTGAGE
First Bank
First Bank is a $2.57 billion community bank that has offices throughout New Jersey and eastern Pennsylvania, all of which provide depository, lending and cash-management services to small and medium-sized businesses. Customers choose First Bank because they know "Life is Better with a Personal Banker."
Multiple locations
(877) 821-2265
FirstBankNJ.com

BANK: COMMUNITY
Fulton Bank of New Jersey
Fulton Bank offers a wide range of financial products and services across New Jersey, Pennsylvania, Delaware, Maryland and Virginia, with over 200 financial centers. At Fulton, it's not just banking, it's personal.
Multiple locations
(800) 385-8664
FultonBank.com


BANK: CUSTOMER SERVICE
William Penn Bank
Community banking at heart for over 150 years. William Penn is big enough to meet your needs, yet small enough to know your name. Their goal is to ensure that its community and customers have a bank they know and trust, and a banker who knows and cares about them.
Bristol, Pa.
(800) 845-3577
WilliamPenn.Bank

BANK: SMALL BUSINESS
Santander Bank
Multiple locations
(877) 768-2265
SantanderBank.com

BENEFITS CONSULTANT
Saratoga Benefits
Moorestown
(856) 642-2949
SaratogaBenefits.com

BOOKKEEPING
Capri Bookkeeping
Cherry Hill
(856) 229-0941
CapBooksUSA.com

CATERER
Scarpinato's
Turnersville
(856) 352-2010
Scarpinatos.com

COMMERCIAL LANDSCAPING
Elite Landscaping
For more than 30 years, this full-service landscape-design and -installation firm has created beautiful outdoor surroundings throughout the Delaware Valley. Elite's inspired designs and meticulous craftsmanship are on full display with every traditional lawn and garden plan, luxurious patio and pond, and evolving "grandscape" it puts its name on.
Berlin
(856) 753-1944
EliteLandscaping.com

COMPUTER SERVICES/DATA SECURITY CONSULTANT
#TechStarters
Cherry Hill
(877) 932-0040
TechStarters.com

CONSTRUCTION
REC Contracting LLC
Servicing N.J., Pa. and Del.
(856) 518-6046
RECContractingLLC.com

CONSTRUCTION MANAGEMENT
New Road Construction Management Co.
As an award-winning small business enterprise specializing in managing capital projects for 43 years, New Road offers a full range of construction consulting services: managing all phases from budgeting and planning, through design and construction management, serving as the owner's representative and liaison between the design team, contractors, engineers, government agencies and owners.
Cherry Hill
(856) 424-8888
NewRoadConstruction.com

CREDIT UNION
First Harvest Credit Union
With a full range of business and personal banking services and 54,000 members, First Harvest Credit Union combines big-bank capabilities with the personalized service and low fees of a credit union. Businesses that become Select Employer Groups can offer employees benefits of membership, with no impact to the bottom line.
Multiple locations
(856) 232-9000
FirstHarvestCU.com

EDUCATION: COMMUNITY COLLEGE
Salem Community College
Carneys Point
(856) 299-2100
SalemCC.edu

EDUCATION: HIGHER EDUCATION
Rowan University
Glassboro
(856) 256-4000
Rowan.edu

EDUCATION: MBA PROGRAM
Rutgers University– Camden
Camden
(856) 225-1766
Camden.Rutgers.edu

EDUCATION: ONLINE
Thomas Edison State University
Trenton
(609) 777-5680
TESU.edu

EMPLOYEE BENEFITS
Katz/Pierz
Cherry Hill
(856) 761-1833
KatzPierz.com

ENERGY CONSULTANTS
Orbit Energy & Power
Sewell
(800) 836-3987
OrbitEnergy.us


ENGINEERING FIRM
T&M Associates
Middletown
(800) 323-3647
TandMAssociates.com

ENVIRONMENTAL ENGINEERING
GZA
GZA is a multi-disciplinary, employee-owned firm
providing geotechnical, environmental, ecological, water and construction management services. GZA serves the real estate, legal, architectural, infrastructure, energy, institutional, construction, industrial and government markets across the U.S.
Hammonton,
Philadelphia, Pa.
(215) 591-3800
GZA.com

GENERAL CONTRACTOR
Dynamic Flooring
Medford
(609) 654-0500
DynamicFlooringSJ.com

GOLF COURSE FOR BUSINESS
Medford Village
Medford
(609) 654-7541
MedfordVillage.com

HOTEL FOR EVENTS
Holiday Inn Philadelphia-Cherry Hill
Cherry Hill
(856) 873-5005
HolidayCherryHill.com/PHLCherryNJ

HUMAN RESOURCES MANAGEMENT
Workplace HCM Inc.
Workplace is a human capital management firm specializing in helping businesses become more efficient with their hiring, employee onboarding, mobile timekeeping, benefit enrollment, payroll and HR. Workplace HCM works with small- to medium-sized businesses nationwide.
Marlton
(856) 334-9711
WorkplaceHCM.com

INSURANCE FIRM/BROKER
Leonard-O'Neill Insurance Group
Gibbsboro
(856) 627-2600
LOG-Insurance.com

INSURANCE: WORKER'S
COMPENSATION
Matlack & Company
Glendora
(856) 939-1545
MatlackCompanyInsurance.com


IT SUPPORT
radius 180
Cherry Hill
(856) 282-1131
radius180.com

JUNK REMOVAL
Junk Police Junk Removal
West Deptford
(833) 223-5865
Junk-Police.com

LAW FIRM: CORPORATE
Grungo Colarulo
Cherry Hill:
(877) 762-9480
Medford: (609) 316-5832
GCInjuryLaw.com

LAW FIRM: TAXATION
Flaster Greenberg
Cherry Hill
(856) 661-1900
FlasterGreenberg.com

OFFICE FURNITURE
Boomerang
Pennsauken
(856) 582-0100
BoomerangOfficeFurniture.com

OFFICE SPACE
Kiwi Offices
Cherry Hill, Mount Laurel
(855) 484-5494
KiwiOffices.com

PAYROLL PROVIDER
BAS Deptford NJ
West Deptford
(856) 853-5422
BAS-PC.com

PRINTER
DeFY Ink
Sicklerville
DefyInk@gmail.com
DefyInk.wixsite.com/

PROPERTY MANAGEMENT: COMMERCIAL
Whitesell
Mount Laurel
(856) 764-2600
WhitesellCO.com

REAL ESTATE: COMMERCIAL/RETAIL
Vantage Commercial
Cherry Hill
(856) 797-1919
VantageRES.com

REAL ESTATE DEVELOPMENT
Vineland Construction
Vineland
(856) 794-4710
VinelandConstruction.com

RENTAL FILM STUDIO

Hill Studio
Paulsboro
(856) 423-8910
HillStudioOnline.com

TELECOMMUNICATIONS
USA Phone
USA Phone has been in business in Cherry Hill for more than 40 years. It provides companies with custom-designed VoIP solutions and feature-rich service plans to keep your business up and running.
Cherry Hill
(856) 761-1000, ext. 115
USAPhone.com

TRAINING PROVIDER
Associated Builders and Contractors New Jersey (ABC-NJ)
ABC-NJ is part of a national association and represents more than 1,200 merit shop construction and construction-related firms here in New Jersey. ABC-NJ serves as the voice of free enterprise within the construction industry, encouraging open competition based solely on merit, regardless of labor affiliation.
Mount Laurel
(856) 437-4130
ABCNJC.org

TRAVEL AGENCY
AAA South Jersey
AAA provides full travel agency services and travel agents helping you with all the details of planning road trips, cruises, vacation packages and everything in between. They'll find the best deals, plus you'll get exclusive perks by becoming a AAA member. With AAA, your vacation begins even before you go.
Multiple locations
(888) 577-9222
AAA.com/Travel

VIRTUAL ASSISTANT
Angie's At Your Service
Angie's At Your Service is a daily virtual support business that takes overwhelmed businesses from being disorganized and understaffed to having high-level administrative support to help organize and fill the gaps so your company can grow.
Somerdale
(856) 462-0296
AngAtYourService.com

Author:

Amy Kodrich and Madeleine Maccar
Archives
---
Who's Who in Health Care
Former Shawnee star Doolittle Calls It A Career
Camden County College welcomes Baseball Hall of Fame
South Jersey Football Games of the Week
Out & About
QB Ronnie Borden is Back in the Game
Should fans be worried for the Phillies bullpen?
South Jersey Football Games of the Week
A look at South Jersey's Top H.S. Girls' Soccer Teams
Out & About
Eagles will be fine after close call in opener
High School Football Games of the Week
Is it Super Bowl or bust for the Eagles?
What's New in South Jersey?
From New Jersey to Nashville
More...